UPDATED: Christina Carter's "Super Heroine Peril 2"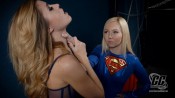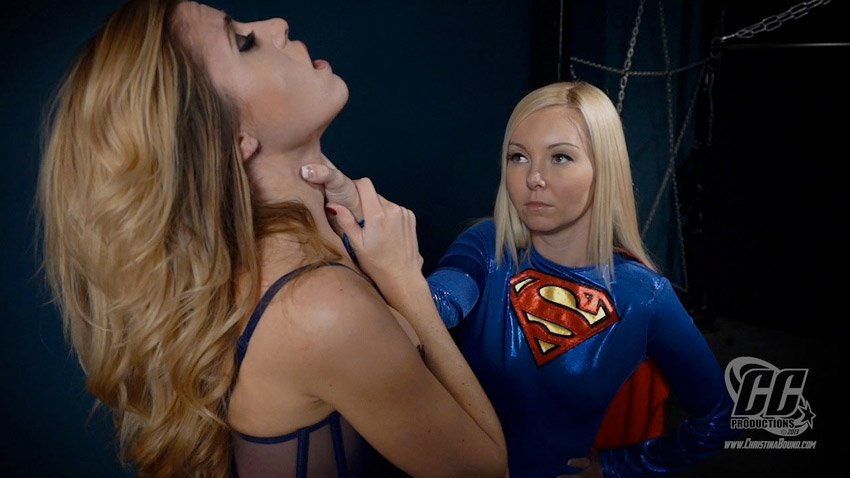 UPDATED with new images! [Adults only] Synopsis: "Super Heroine Peril II is the much-awaited sequel to CC Production's original Super-Heroine Peril released last year. The parody stars Christina Carter as Wonder Woman, introduces Aaliyah Love as Supergirl…"
(Continued)… Diana Knight as The Baroness and Randy Moore as Lady Selena.
Storyline: Super-Heroine's continue to disappear from earth at an alarming rate. The latest to go missing is Wonder Woman. Supergirl concerned about the dire situation and her missing super-friends flies to investigate a mysterious spacecraft orbiting planet earth.
Supergirl finds Wonder Woman along with the other super-heroines stripped of their super-powers and used as sex slaves aboard the Baroness's ship. Supergirl takes on and defeats a powerful Selena to free Wonder Woman. Next Supergirl and Wonder Woman attempt to destroy the de-powerment chamber but the Baroness and Selena intercept the super-heroines and the battle is on.
This clip contains: two female fight scenes, super-heroine peril, female domination, rope bondage, bondage furniture, ball-gag, humiliation, stripping, fọrcd orgasm, strap-on penetration and oral servitude. Run-time: 23 minute
UPDATED with new images!
Purchase
Super Heroine Peril II
here