UPDATE: Jesse Eisenberg officially cast as Lex Luthor. See below… Warner Bros. and Zack Snyder have announced that actress Gal Gadot will play Wonder Woman in the sequel to Man of Steel. Gadot has previously appeared in three Fast & Furious films.
UPDATE: (Official) Jesse Eisenberg Cast as Lex Luthor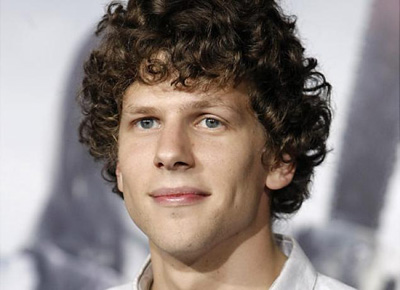 Statement from Zack Snyder regarding the casting of Jesse Eisenberg as Lex Luthor:
"Lex Luthor is often considered the most notorious of Superman's rivals, his unsavory reputation preceding him since 1940," Snyder said in Warner Bros' announcement of the castings today. "What's great about Lex is that he exists beyond the confines of the stereotypical nefarious villain. He's a complicated and sophisticated character whose intellect, wealth and prominence position him as one of the few mortals able to challenge the incredible might of Superman. Having Jesse in the role allows us to explore that interesting dynamic, and also take the character in some new and unexpected directions."
Source: Deadline
Personally, I would have gone with Adam Harris, but that's just me.
The story at Deadline also mentions that Jeremy Irons has been cast as Alfred—incidentally, the one bit of casting I consider spot-on. With the casting of Gal Gadot as Wonder Woman having been met with universal praise (critics have noted her perfect body type for the role, in addition to her wealth of acting experience), Man of Steel 2: The Quickening seems to be off to a great start!
UPDATE: Jason Momoa as Doomsday?
The Hollywood Reporter claims that actor Jason Momoa is in negotiations to appear in the Man of Steel sequel, which, as everyone knows by now, will feature beautiful actress Gal Gadot as Wonder Woman. While Momoa's role is unknown, THR hints that Doomsday is a distinct possibility.
Readers around here should find this news interesting for at least a couple of reasons—primarily because it raises the possibility that we might see some Wonder Woman vs. Doomsday action. While it's a remote possibility, it might at least make for an interesting topic of conversation at various superheroine forums.
While I personally found Man of Steel to be an abysmal movie-watching experience (similar to having my soul bludgeoned), the sequel sounds like it might be at least a little more enjoyable. At least we get to look at Gal Gadot as Wonder Woman, if nothing else.
Anyway, here's an excerpt from The Hollywood Reporter's exclusive:
It's unclear whom Momoa will play due to the Kryptonite lock on the project's details. There's been speculation that the movie's villain could be Doomsday, a Kryptonian scientifically engineered into an intergalactic killing machine. Doomsday famously "killed" Superman in the comics, which became a media event in 1992. The character's existence is even hinted in the extras of the Man of Steel Blu-ray.
Source: The Hollywood Reporter
Original Post: Gal Gadot cast as Wonder Woman
Statement from Zack Snyder:
"Wonder Woman is arguably one of the most powerful female characters of all time and a fan favorite in the DC Universe. Not only is Gal an amazing actress, but she also has that magical quality that makes her perfect for the role. We look forward to audiences discovering Gal in the first feature film incarnation of this beloved character."
Source: Deadline.com
Check back soon for more information!