2 New Videos from Sleeperkid
KAYLA OBEY AND SUMIKO vs YOU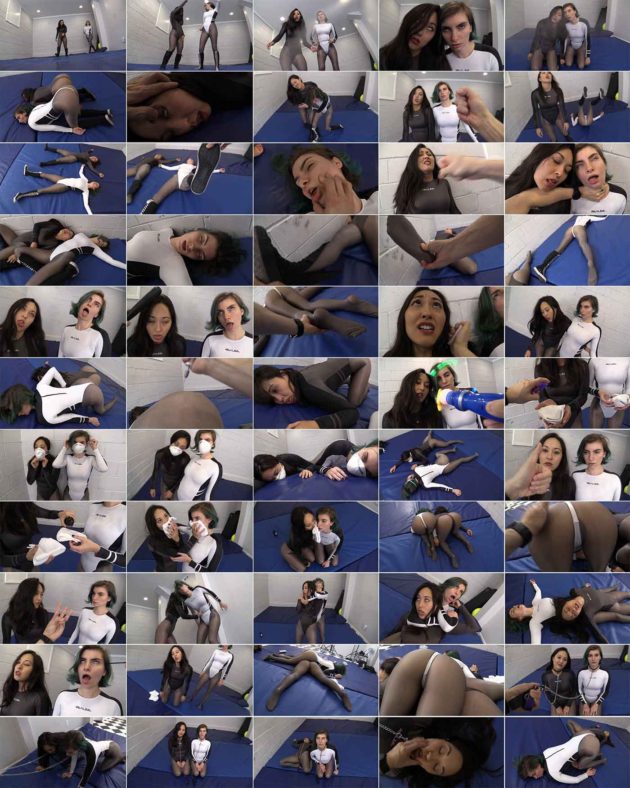 In this POV fantasy experience, you are facing off against two of the nastiest, evil heels in Sumiko and Kayla, who stride into the mat room cackling and full of confidence, having kidnapped you to ransom you back to your father. They gloat and laugh at you until they notice you aren't cuffed, and suddenly you whip out a can of knockout spray! They stagger and stumble as the gas takes effect, their eyes crossing as they sink into lower and lower consciousness, falling to the ground after a second spritz, their tongues lolling as they sink against each other to the floor, lying with their asses high in the air. You indulge in some limp play to assure yourself they're out.
When the slowly come to again, they woozily get to their feet only to be met with fists to the face, bashing them so hard they spin in place before dropping to the ground. One final shot sends each off to dreamland yet again, giving you moment to play with their limp bodies
Belly stomps bring them back to consciousness and you like them up on the wall, pressing your arm over their throats to strangle them, their tongues flopping as they struggle for breath before slowly sinking to the ground in a pile. You remove their boots, exposing hose-clad feet, flopping the girls around as you do.
When they finally wake up and stagger back to their feet, eyes unfocused and stumbling, you greet their skulls to a shot from your billy stick, making them wobble on their feet as they try to stay upright, so a second, third, and even fourth shot to the head is required to knock them out. As they collapse into a pile over each other, you retrieve a syringe from their duffel bag, then stomp them back to waking
Lining them up against the wall, you plunge the needle into both their necks, making them wobble and simple as their eyes roll and cross before they collapse once again onto the floor.
Again and again you torment them with knockouts, injecting them, hypnotizing them into wearing chloroform masks, making them chloroform each other with soaked rags, forcing them to fight each other until one takes the other out with a sleeper hold while she herself succumbs to a nerve pinch, using chopstick nerve attacks to their temples, making them fall on tazers so they shudder and drool, then finally enslaving them to wear collars and crawl for you before knocking them out to take them to prison.
---
SENTRY GIRLS: SESSION 85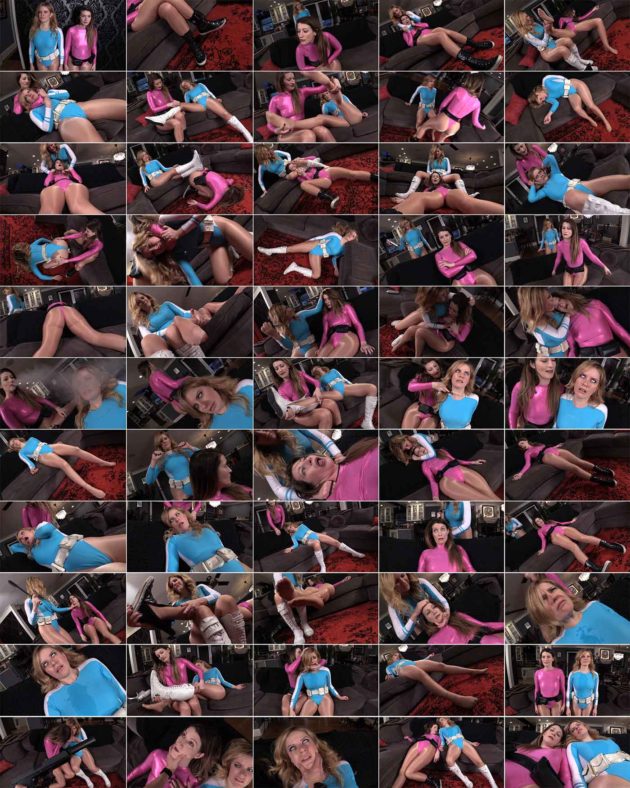 Agents Jacquelyn and Constance have volunteered for a VR demonstration to show off lethal and non lethal sneak attacks. After reporting to the VR station, they emerge into the simulation, wearing their spandex spy-suits. Jacquelyn gets the drop on Constance after sneaking up behind the seated agent and putting her into a sleeper hold, whispering into her ear as Constance's eyes cross and roll before finally fluttering shut. With her prey knocked out, Jacquelyn indulges in a little boot removal, luxuriating in each moment until Constance starts to come back around, only to be taken out with a nerve pinch to the neck that makes her slump back into the couch once again. After Jacquelyn collects Constance boots for a trophy, she leaves her there, passed out.
In the next round, Jacquelyn hangs out on the couch, as Constance pops up from behind and slaps her into a tight sleeper hold. Jacquelyn struggles as she gasps and writhes, her eyes crossing until her movements weaken and her limbs go slack, eyes closed and passed out. Constance indulges in a little limp-play before removing. Jacquelyn's' boots in payback, unzipping them slowly to reveal hose-encased feet. Jacquelyn starts to come to but Constance is ready with a hard right across the jaw, sending Jacquelyn off to dreamland as she picks up her boots and leaves.
And so it goes as the agents take it in turns to attack each other with surprise choking, leg scissors, neck snapping, head presses, dragon sleepers, knockout spray, stabbing, knockout mist, neck slicing, neck stabbing, strangulation, sleeper holds, and stun sticks that leaves Jacquelyn in a drool covered mess. But who is the real winner?
Purchase these videos at SKWPPV