"A Rock & A Hard Place" from NGC Championship
'A Rock & A Hard Place' starring Celestia
Imagine if Celestia's attempt to trap the Crown Prince failed just how ruthless his revenge would be. Well, imagine no longer.
In this brutal destruction, an already chained Celestia kneels before her new master who informs her she will spend eternity as the slave of either Commander Curse or Myanna. Eternal pain versus eternal humiliation, a difficult choice. To make the decision each of the villains must prove their cruelty to the Crown Prince or some other cunning way. They do this in Curse's case by hammering Celestia all over the ring, and in Myanna's case by humiliation and mind control. Celestia has had some tough times before, but this may well be the worst.
---
Member Gift:
To go alongside 'A Rock & A Hard Place' any member who purchases within 48 hours of receiving the member email will also get unseen video from 'Red Glory v Wonderstrike'. If you wait longer than 48 hours then the video will be hidden under a random floorboard in an enormous mansion. Members also gain access to a photo set of 94 pics from the Celestia video.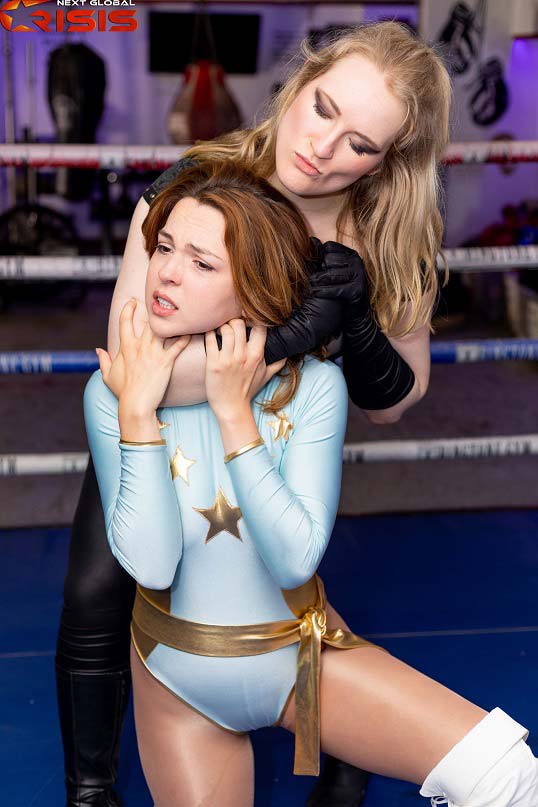 Visit NGC Championship for more