"Agent Alexis Defeated 2" from Heroine Movies
Agent Alexis Defeated 2 is now available! See purchase options below.
After getting thoroughly destroyed in Agent Alexis Defeated Part 1, our agent returns, with revenge on her mind. She tracks her nemesis down to the same location as last time and confronts him, daring him to fight her again and to experience her superior training. The two battle, and Alexis dominates him, punching, kicking, and throwing him around like a ragdoll. When he's finally had enough, he promises to give Alexis the diamonds that she has been seeking. But instead, he springs a trap, gassing her in the face with a weakening agent, and rendering her helpless.
What follows is an extensive beatdown and torture session, complete with several knockouts, ragdolling, frisking, and plenty of fighting. The villain finally takes photographs of a defeated Alexis and leaves her alone with her humiliation.
Includes: Belly punches, face punches, knees to the stomach, multiple KOs, frisking, lift + over-the-shoulder carry, knee to face, AOH bondage, electro torture, chloro/rag KO, debooting, unconscious heroine, and more!
Running time: 31 minutes
---
Purchase options: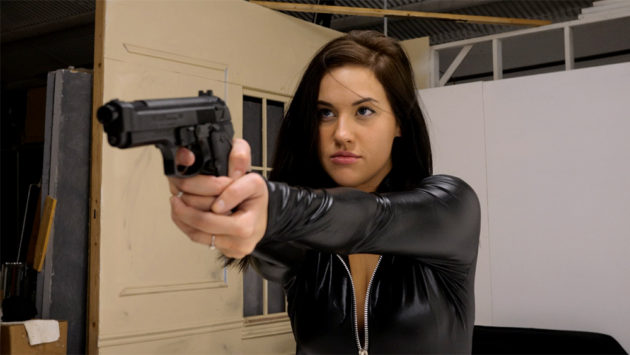 Purchase Agent Alexis Defeated 2 for $29.99
---
Purchase Agent Alexis Defeated 1 and 2 Combo Pack for $59.99 $45.99
Includes both videos: Agent Alexis Defeated and Agent Alexis Defeated 2!
Total running time: over one hour!
---
Check out more videos at Heroine Movies