"Aim for the Neck" from Sleeperkid
We open on poor Anne, already half-conscious on her feet before her head is immediately wrapped in Sapphire's hands, twisted horribly for a cracking neck snap that brings Anne to her knees, while Jinx slides behind her to apply her own neck snap. So begins a torture session as the terrible twosome repeatedly aim for Anne's head, putting her through neck snaps, dragon sleeper neck snaps, double-arm neck-breakers, surf-board neck-snap combinations, while the girls cackle in delight at punishing their new toy. Knife edge chops, neck slicing with knives, choking and Tasers leave poor Anne twitching and spasming under the dual assault, her eyes bugging and crossed as the twosome destroy her gleefully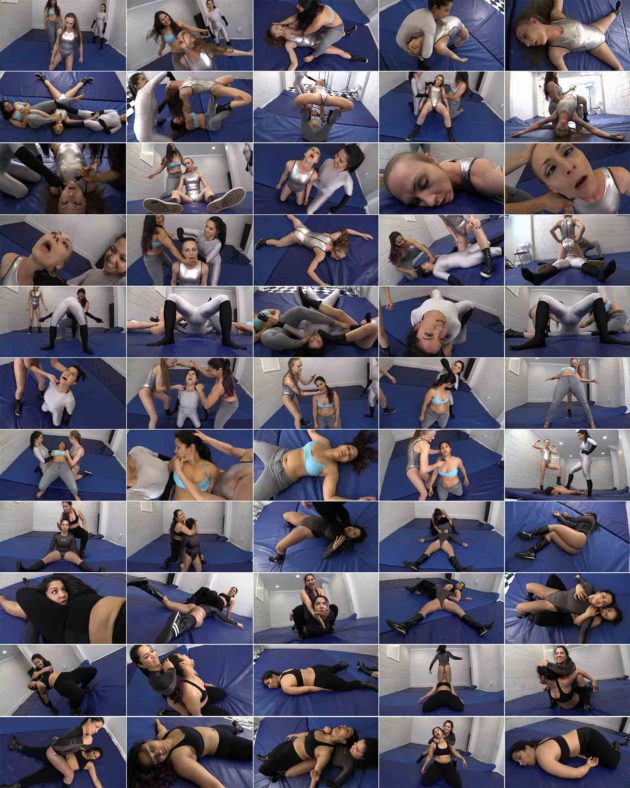 Then it's Jinx's turn as she stumbles in the middle of the ring before Anne steps in behind to crank her neck around with a brutal snap, repeated by Sapphire, sending her crashing to the mat spasming, then the two girls hover over her for another set of necks snaps. Dragon Sleeper neck snaps, arm bar neck snaps, surf-board neck snaps and double teaming punish poor Jinx as she's taken out over and over, her eyes rolling and fluttering as she endures back breakers, neck slicing choking, neck claws and tasing punish Jinx before having her neck repeatedly snapped around.
Finally it's Sapphire's turn to take neck snap after neck snap, being knife-edged chopped, her neck sliced by knives, neck clawed and sent into convulsions by Tasers, her head wrenched around with bone-cracking for that leaves her twitching and drooling, her rolled eyes crossed.
Then it's time for some one-on one as Jinx and Sapphire target each other's necks round-robin style as this bone-cracking extravaganza continues!
Purchase this video at SKWPPV.com