Ashley Lane as Firestar in "The Perfect Sleep" from Sleepy Superheroines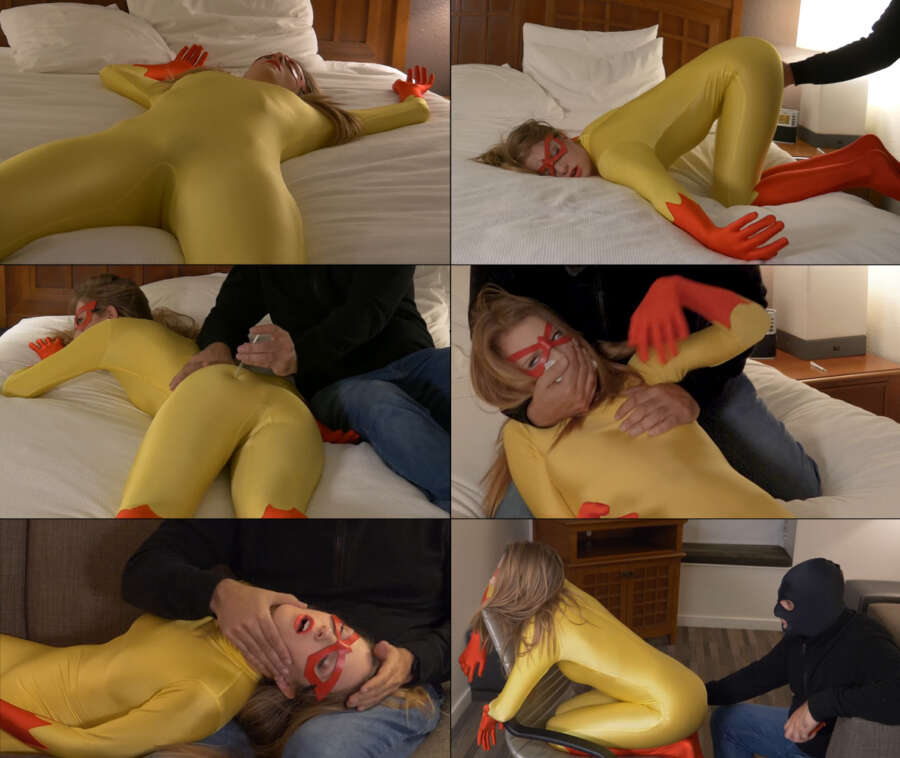 The beautiful Ashley Lane returns as Firestar. We start with Trickster already having captured Firestar. She wakes up and thinks to herself that she is actually aroused by the continuing defeats at the hands of the Trickster. She tries to surprise him when he leaves her alone but the fiend is prepared and knocks her out with sleeping gas. He has some fun with her but then is overpowered by Firestar. Alas, the victory is short as the fiend electrifies the floor and then chloroforms her to sleep. More knockouts follow for our over-matched superheroine. Can she escape Trickster's clutches? Find out in this newest release from Sleepy Superheroines.
This video features male/female fighting, multiple chloroform KOs, injection KO, electric KO, punch KO, over-the-shoulder carries, kissing, cradle carry, butt spankings, ragdolling, and limp play.
Available Now/Watch Trailer: https://sleepysuperheroines.com/ashley-lane-firestar-the-perfect-sleep/