Batwoman in "Holy Knockouts" from Sleepy Superheroines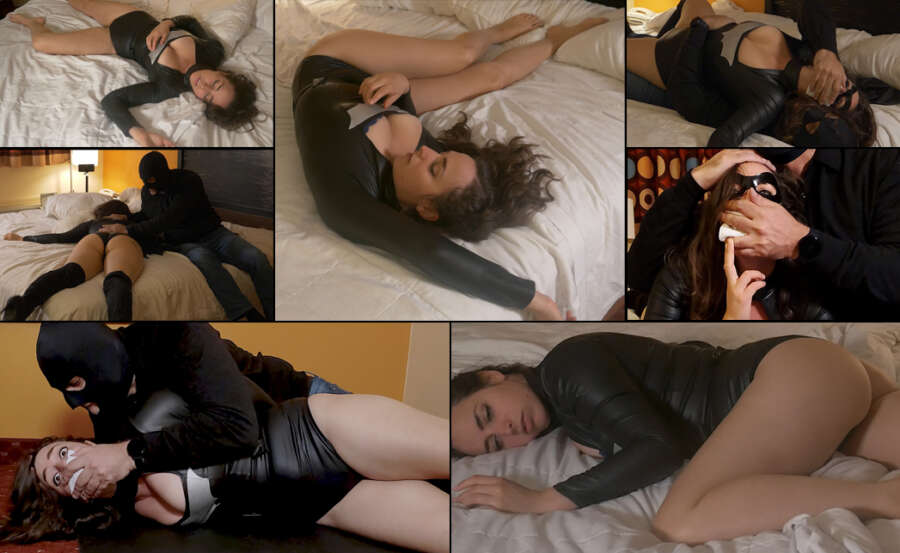 Batwoman (played by the curvy Karly Salinas in a costume with a boob window) is ready to bring in the Trickster. Not so fast, Batwoman! A "drunk" dart makes Batwoman a little tipsy and a chloroform pillow finishes the job. Now it's time to have some fun with Batwoman. Trickster employs multiple KO methods on Batwoman and also embarrasses her by removing her boots and mask. Every time Batwoman thinks she has the advantage, the Trickster tricks her into unconsciousness. Can Batwoman finally turn the tables on the tricky fiend? Find out in this exciting episode. This video contains various KO outtakes.
Video contains multiple chloroform KOs, sleeping gas KO, sleeperhold KO, rope bondage, unmasking, over the shoulder carry, boot removal, tickling, and limp play.
Available Now/Watch Trailer: https://sleepysuperheroines.com/holy-knockouts-batwoman/
Thank you for your continued support and stay safe everyone!