Black Bat in "The Big Sleep" from Sleepy Superheroines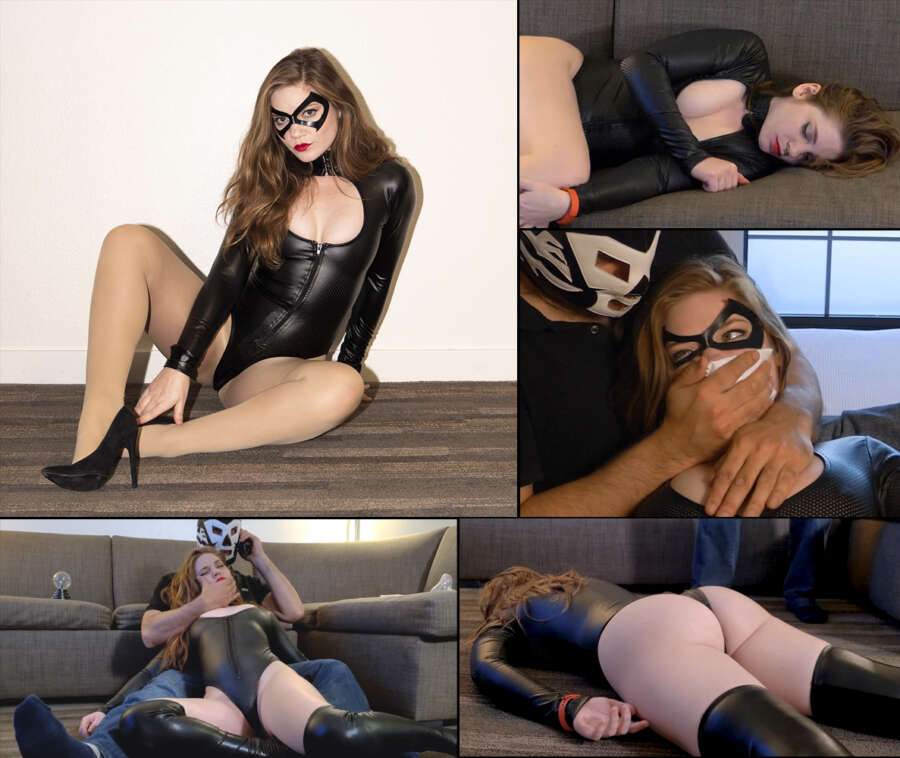 Trickster returns to his lair with an unconscious Black Bat. He is miffed that the Hypno device he used on her has stopped working and she has reverted back to her do-gooder form. What to do? The first is to figure out what happened and get a new Hypno device, but in the meantime, it's also time to have fun with the sexy superheroine. The Trickster then subjects our heroine to a number of knockouts which include chloroform, injection, punch-out, nail scratch, and gas mask as he waits for his new Hypno device to arrive. Can Black Bat escape the fiend's clutches before the new device arrives or will she be once again turned into an evil henchwoman? Find out in this brand new video which includes some deleted and alternate scenes at the end.
Video contains multiple chloroform KOs, gas mask KOs, injection KOs, Punch-out KOs, nail-scratch KO, electric KO, butt spankings, limp play, unmasking, male/female fighting and wrestling, and over-the-shoulder carries.
Available Now/Watch Trailer: https://sleepysuperheroines.com/black-bat-the-big-sleep/