"Brutal Beating of Jane's stomach" from FemaleKicks
Clip includes punches, kicks and knees.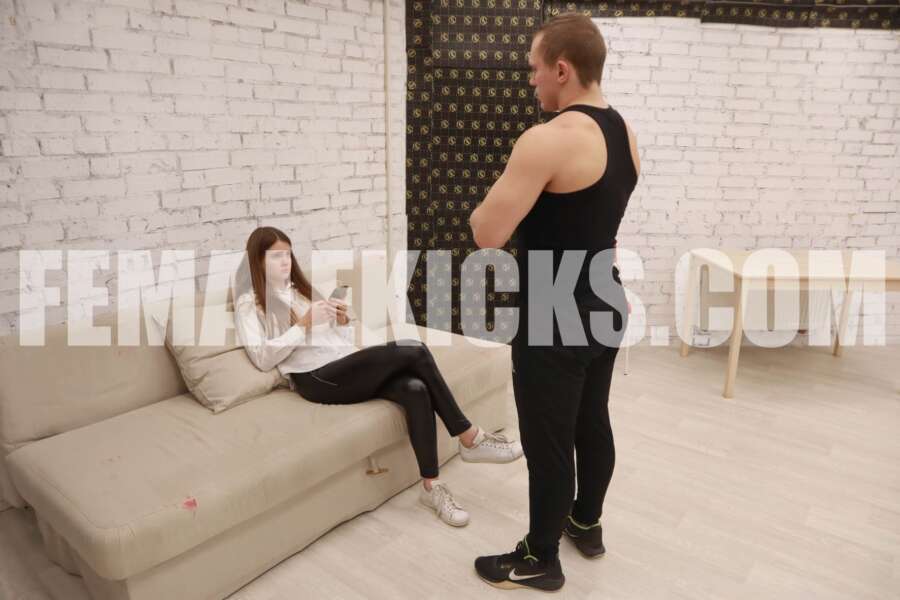 Full HD (1920-1080)
Product length: 14 minutes
Language: Russian with English subtitles
Custom clip request:
Jane is a executive that the the day before he had to fire a person. What he doesn't know is that this person has hired a villain to get revenge.
The man attacks Jane with heavy punches to her stomach and ribs. The beating is terrible and after a few minutes, Jane falls unconscious. Kevin takes advantage of her to remove her shirt and leave him with her pants and bra. We see Jane's abdomen covered in bruises.
Kevin picks her up by the hair and begins to punch her on the belly of her, Jane begins to vomit and spit blood from her, Kevin continues to punish her belly with kicks and knees.
As Kevin leaves, we see Jane trying to get up, as she wipes the blood off with her hand and won't stop coughing and finally fall back to the ground.
Purchase this video at FemaleKicks.com