Call to Customs from Damien Wagner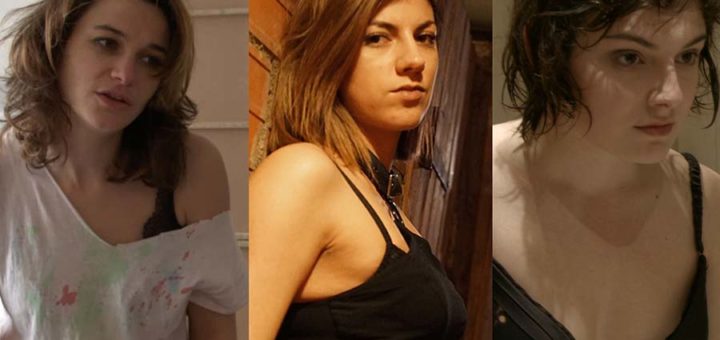 Hi everyone! I'm Damien Wagner, I produce and direct fetish movies using feature film gear and techniques.
Most of my movies are focused on bondage and torture, but also on violent fights and several different fetishes (characters like superheroines, spies, adventurers; actions like belly punching, interrogation, strangulation, neck breaking, face punching and slapping, chloroforming, undressing, kidnapping… you name it).
I'll be in Paris in September to shoot… And I'm doing a "call to custom videos"!
You want me to shoot something for you? This is the perfect time. I'll be with Chloé (Final Offer, Jasna Zoric, Monica Drake, Fanny Eder), Hélène (Final Offer, Jasna Zoric 2, Jade Hunt 2) and Ella (Jade Hunt 1&2&4, Fanny Eder 1). Chloé and Hélène can both be good or evil ; prey or predator. They are both very good at selling peril, and they look great being tied up, in my opinion 😉 Ella is more into being in control, she is the perfect sadistic and psycho female villain, specialised in tortures and beating.
Chloé
Hélène
Ella
I'll also have access to Julien (Jade Hunt 2, Acherontia 1) who is the perfect male bad guy ; he can play a very violent, very dangerous character.
I'll be with my assistant girl who help me with the gear, takes sound and does very good make up and FX.
If you are interested in my work, you can contact me directly: damienwagner88@gmail.com
Send me your story, ask me for the fees, I'll tell you everything.
I can shoot in French or in English. I can help you write your script (I do it almost all the time).
I've done a lot of custom movies recently (I just shot four in the USA last month), I can tell you that everybody is always really satisfied.
(Abdomonde 1 & 2, Jasna Zoric 1 & 2, Jade Hunt 4, Final Offer 1 & 2, Monica Drake, No Loose Ends, Say Hello, How to Break a Ninja, etc)
I care about your specific story, I care about the details, I care about the production, the acting, the costumes, the props, the locations; I care about everything.
And if you are only interested in superheroines movies, I'm totally able to shoot a superheroine custom movie, even if it is not really what I do most of the time; but I just shot one in the US — "The Ambush" — and it looks pretty good. 😉
Enjoy your day,
Damien.
More from Damien Wagner:
Video Store • Patreon • Blog