CARNAL URGES – OUT NOW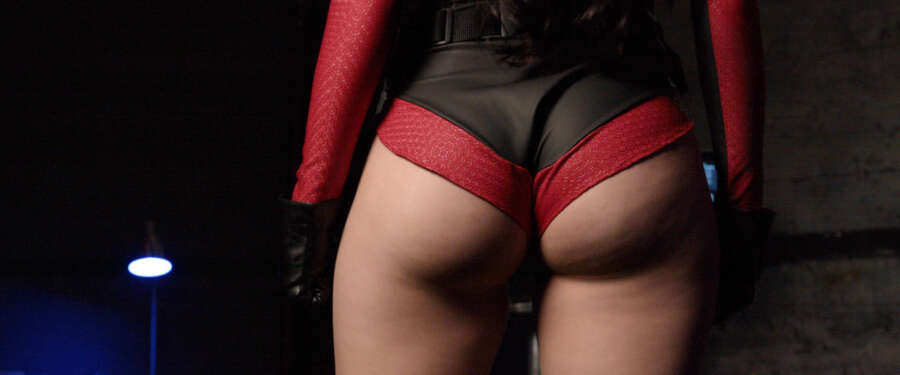 Synopsis
The 'United Heroes' Dynamic Duo, Blue Steel and Lady Arachnid, survive an attack from an unknown enemy while searching for Red Vision. They collect themselves, discussing Blue Steels dating prospects and Lady Arachnids formerly jealous husband. Unbeknownst to the Platonic Duo… they have walked into a trap.
The 'Unseen' (Red Visions captor) has the ventilation system laced with an aphrodisiac gas… and he plans to use the footage of what ensues as blackmail. Can both heroes overcome their predicament? Or will their carnal urges reign supreme?
Starring
Alex Coal / Codey Steele / Greg Weller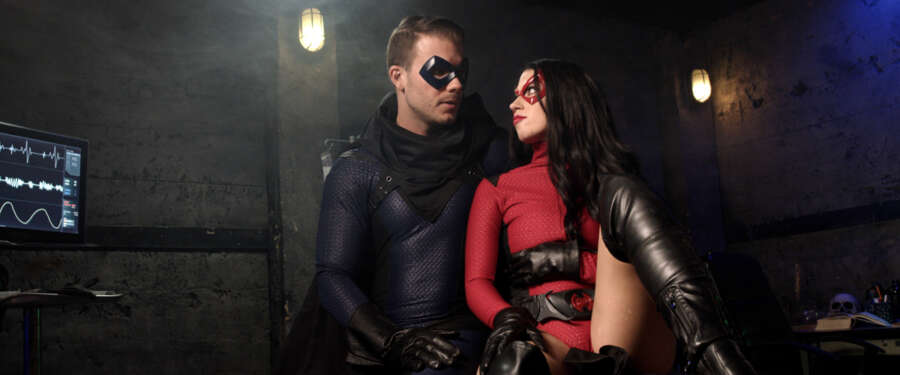 Cost $60
47 Minute Runtime
Content
Hosiery
Breast get exposed
Cum in mouth
She removes her boots early on in sex scene
NO Demasking
NO Chloroform
Scene One – Attack!
7 Minutes 30 Seconds
Multiple strikes to the head with weapon
Brief KO
Multiple strikes to body with weapon
Bearhug from front
Bearhug from behind
Multiple strikes to crotch
Strangulation
Beatdown
Scene Two – The Trap of the Unseen
14 Minutes
Trapped and Gassed with Aphrodisiac Gas
Scene Three – The Temptations of the Flesh
Time to be determined (still in editing)
Blowjob, cum in mouth
Sex Scene
Tone of Scene (Spoiler Warning) Highlight Text to Read
Lady Arachnid becomes possessed by the contaminated pheromones of Blue Steel, her overwhelming primal urges try their best to corrupt the morality of Blue Steel to give into the desires of their flesh. Blue Steel is reluctant but ultimately gives him. Arachnid fully embraces her new 'Master'.
Ending (Spoiler Warning – Highlight Text to Read)
Lose Ending
Lady Arachnid is corrupted and Blue Steel is humiliated, they now both work for 'The Unseen'
P.S. I love this film. I think everyone involved in the making of this film did a great job, the talent was super committed to their roles. Although it isn't the conventional bad guy beatdown and pillage storyline: the first roughly 10 minutes are dedicated to the usual villainous fair of a fight between our heroine and a bad guy. So anyone who enjoys that need not worry, it is there. Follow by a more unconventional blackmail storyline and peril setup. I hope you all enjoy it, I loved making it, I hope it shows
OTHER NEWS
We recently announced we will be raffling off a FREE CUSTOM FILM
Shooting for the Killing Joke will likely take place in April
Zatanna voice over work is still in the plans but has not yet been completed