Catwoman in "Catnaps" from Sleepy Superheroines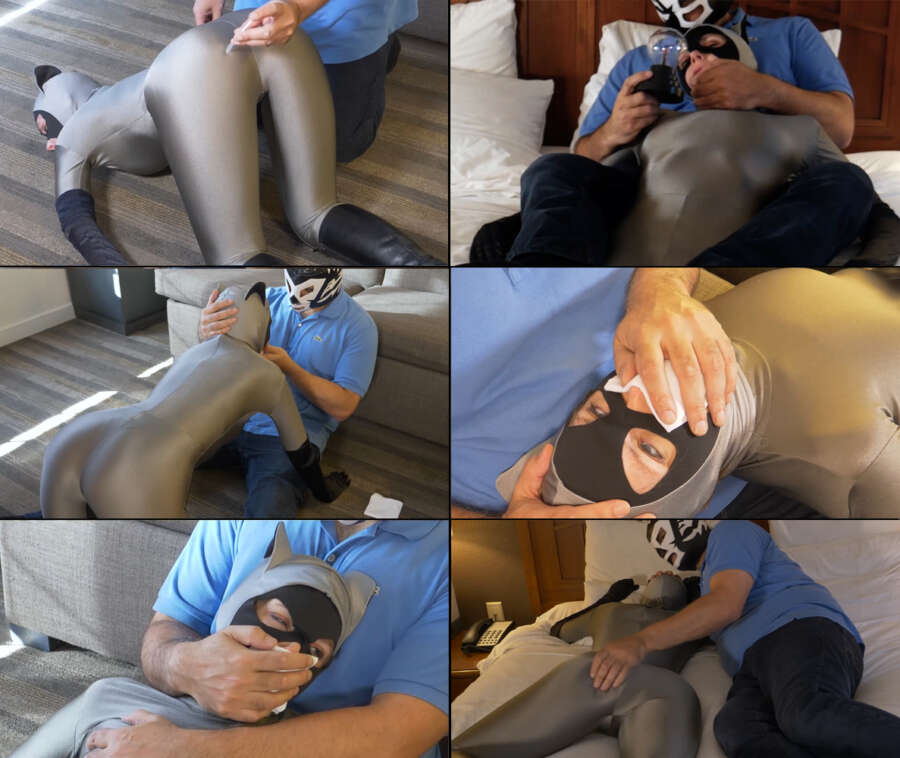 Catwoman thinks she is about to commit the perfect crime by stealing from the Trickster. Unfortunately, it's the perfect setup for her to be captured by the Trickster. The tricky fiend captures Catwoman with a dose of chloro and finishes her off with a blackjack to the 'noggin. When she awakens, she thinks she has a drop on the villain by getting the upper hand on him. Unfortunately, the victory is short-lived as she again succumbs to his tricks. A myriad of knockouts follow including chloro, blackjacks, injection, punch-outs, and electric. Finally, Trickster hypnotizes our curvy heroine to do his bidding. Can Catwoman escape the Trickster's clutches? This is another one of our releases where you won't know who the actress is until she's unmasked at the end.
This video features male/female fighting, multiple chloroform KOs, injection KO, electric KO, punch KO, multiple blackjack KOs, over-the-shoulder carries, cradle carry, butt spankings, ragdolling, debooting, unmasking, and limp play.
Available Now/Watch Trailer: https://sleepysuperheroines.com/catwoman-catnaps/