"Catwoman's Creamy Bath" from Anastasia Pierce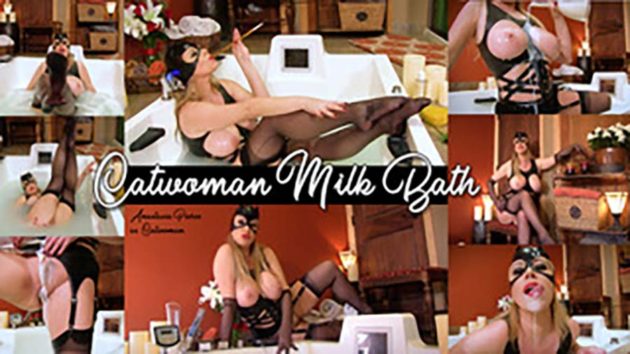 Catwoman's Creamy Bath
HD 1920 x 1280 MP4 – http://www.clips4sale.com/5196/21120657
SD 1280×720 MP4 – http://www.clips4sale.com/5196/21120669
One on One time with Catwoman
Summary: You got caught sneaking around my residence. Did you really think you could just invite yourself in Catwoman's house and that there would be no consequences..
But you got caught and now you need to entertain this villainess
Unable to defend yourself you will have to play Catwoman's game. Your participation is needed. Teasing you, getting you hard, still unable to move. I will be a very naughty Kitty by playing with milk, by getting wet and messy, by smoking and teasing you with stockings and long legs and wet toes. Making you want my sweet pussy and making you cream. Enjoy while you can before… saying goodbye!
Includes: Anastasia Pierce as Catwoman, Authentic Super Heroine legendary costume, Latex, Stockings, Boob Worship, Milk, Foot Fetish, Long Legs, Smoking, Long Cigarette Holder, Super Villainess, Executrix, Big boobs, POV, Dirty Talk, Enemies, Humiliation, Tease and Denial, No escape.