"Constrained" from The Battle for Earth
Kiki Price, daughter of Diana and holder of the Amazonian crown, has the title Regina seeks. To force a challenge for the title, Regina captures Kiki's mother and threatens irreparable harm if Kiki doesn't fight for the crown. Kiki naturally accepts but doesn't fully comprehend Regina's power, strength, and abilities. It's a miscalculation that costs not only her title, but her pride and position in the eyes of the world and her entire sisterhood.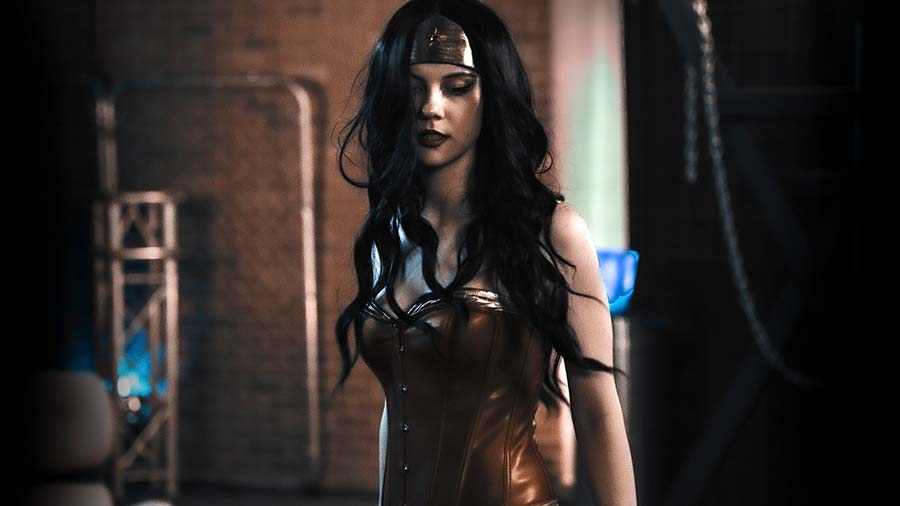 Contains: female/female combat, face punches, belly punches, kicks, knees, bear hug, headbutts, low blows, electricity effects destroying lasso and during forced pleasuring from villains hand to heroine's pussy and during bear hug, live stream to world but specifically targeting P Island, full nudity, costume removal, boot removal, villain wears heroine's suit, vfx to indicate villain taking over heroine's mind through a kiss, fucking with strap-on during live stream in two positions, forced O in both positions, forced O from fingering, forced submission and "giving up of title/crown" resulting from villain threatening heroines' mother's safety, forced confession during live feed of shame and submission to villain.
Purchase this video at The Battle for Earth