Warner Bros. Announces "Wonder Woman" Film for 2017
Several interesting pieces of "Wonder Woman" news have emerged this week: Warner Bros. has announced several new films based on various DC characters and comic book lines, including a standalone Wonder Woman film, presumably starring Gal Gadot, who will debut in the role in the upcoming Superman v Batman: Dawn of Justice film in 2016.
Additional news includes Wonder Woman's origin in the new film series and a new digital comic featuring the return, in comic book form, of Lynda Carter's Wonder Woman. Check out more info below.
Warner Bros. Announces Wonder Woman film for 2017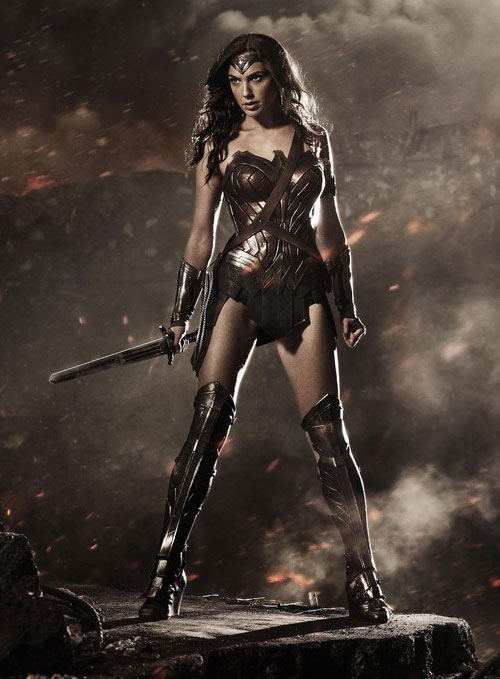 As was greatly expected, Warner Bros. has officially announced a Justice League film and several other rumored projects. Perhaps unexpected was the sheer amount of comic book properties which will be adapted into films, including Cyborg, Suicide Squad, and Green Lantern (hopefully not starring Ryan Reynolds).
Justice League will be directed by Zack Snyder (yay.) and will be divided into two parts. There's no word yet on who will write or direct Wonder Woman, but stay tuned for more information.
Source: ComicBook.com
Gal Gadot's Wonder Woman Origin in Batman v Superman: Dawn of Justice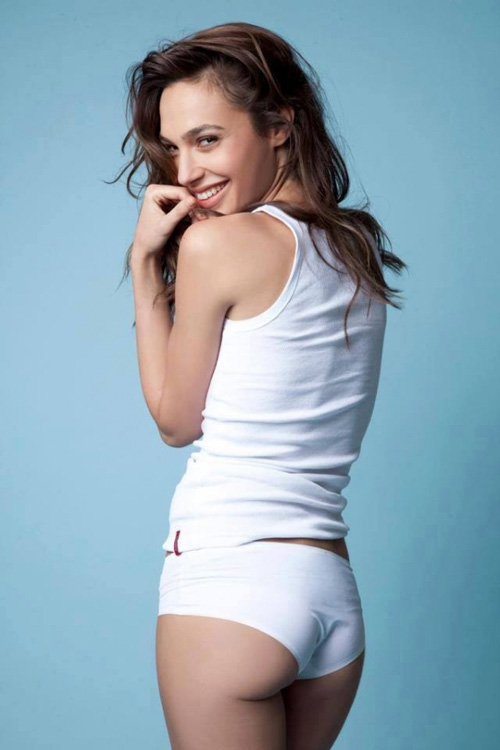 Apparently, Wonder Woman will be the daughter of Zeus in Batman v Superman: Dawn of Justice (worst title ever), which corresponds to the character's origin in DC's "New 52" story world.
I love Wonder Woman's first (and for me, canonical) origin: the Amazons were created by the gods using the souls of all the women murdered by men. There was, when it was all said and done, one soul remaining, the soul of the unborn daughter of the first woman to ever be murdered by a man. That woman was Hippolyta, queen of the Amazons, and she molded a figure of clay and gave to it the soul of that unborn girl. The clay was animated and became Diana, who was gifted abilities from the gods.

That's a cool origin. It's weird and in the spirit of Greek myth. So of course it can't stand today. The modern origin of Wonder Woman in the DC New 52 Universe, the second full reboot of the DC Universe, has the clay thing as the legend of Diana's creation. The reality, though, is that Hippolyta fucked Zeus and he knocked her up and Diana was born.

[…]

And it's the origin of Wonder Woman in Batman v Superman: Dawn of Justice.

Source: Badass Digest
DC Entertainment Announces "Wonder Woman '77" Digital Comic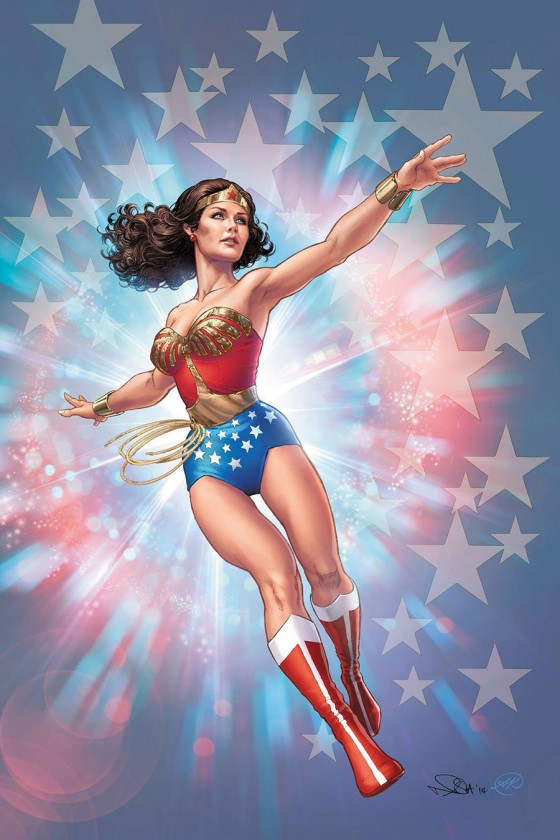 Fans of the 70s "Wonder Woman" TV series starring Lynda Carter might be interested to know that Ms. Carter will return, sort of, as Wonder Woman in a new digital comic recently announced by DC Entertainment.
Wonder Woman '77 not only spins out of the television series that ran from 1975 to 1979, but also the current Batman '66 digital series that launched in 2013 to critical and fan acclaim. As with the latter series, Wonder Woman '77 will debut with weekly digital chapters that will later be collected in print (the digital series launches in December, with print versions "to be released early in 2015," according to DC).

Written by Marc Andreyko, covers for the series will be provided by Nicola Scott. Artists for the stories themselves will be announced in the coming weeks.

Source: The Hollywood Reporter