"Dirty feet weaken Supergirl" from Lady2fight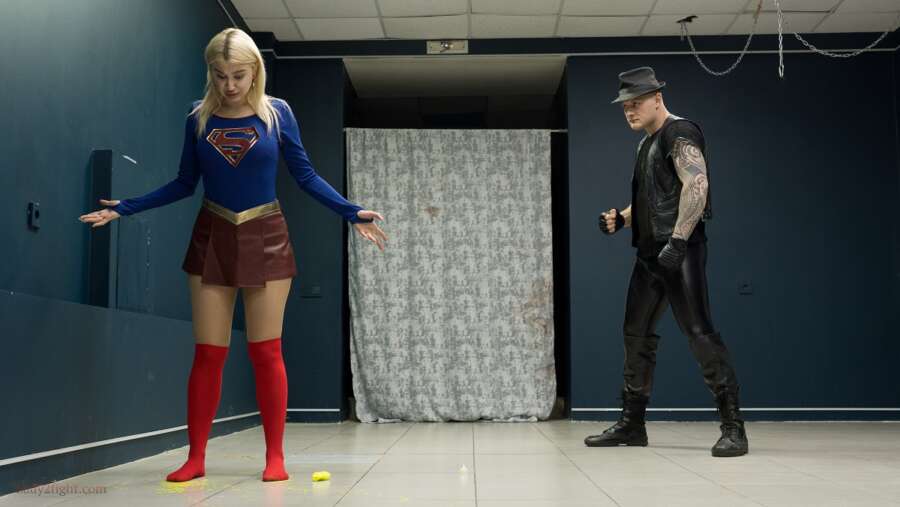 The heroine has her power come from her pure feet, she will get weaker if her feet is dirty or injured. This weakness is found by the villain. They managed to lure her to a forest and that is where the clip begins.
Main content:
Pantyhose, stocking, foot injury, toe stomping, bear hug, kick, punches. cruel fighting (with bloods), dirty foot, spoiled/dirty pantyhose and costume.
Custom clip request.
Product length: 28 minutes
Purchase this video at Lady2Fight