"Dirty fighting" from Lady2fight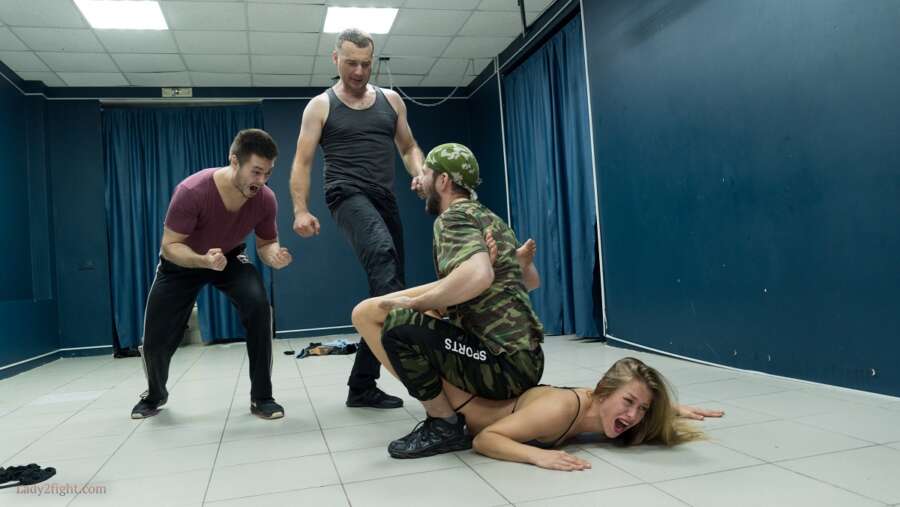 Lora is skilled fighter. 2 thugs had hired a "professional" to join them in defeating & humiliate Lora. 2 thugs faces Lora to fight her. Lora takes the fight seriously. She is skilled and easily knocks them back. The 2 thugs strategizes and does dirty fighting tactics – blows powder to obstruct Lora's vision does some cunt busts while Lora was momentarily distracted. Lora is hurt but shrugs off the pain, saying she does not have balls and such low tactics will not have effects on her. She recovers, and this time their tactics of distraction does not work on Lora any more as she is prepared.
Thugs call for a 3rd person (MA) who joins in the fight.
Custom clip request
Product length: 23 minutes
Purchase this video at Lady2Fight