"DOCTRESS" – a Luciafilms Custom Film

Wondrous Woman (Mckenzie) pays for her good samaritan instincts with an abduction by the wicked Dr. Fauster (Lucy Westenra) and her genetic creation Freedom Smasher (Ariana Rogue). While the pair of rogues do not realize they've cornered Wonderous Woman herself thanks to a careful persona, the reveal is swiftly made as our Heroine makes ready to take the two to justice.

Unfortunately, Dr. Fauster's file on Justice's champion includes a few choice weaknesses that could be her downfall. What dark intent does the mad scientist harbor for the heroine? Will Wonderous Woman be able to fight her way to freedom? Or will she submit to the twisted willpower of the evil Doctor and her brutal henchwoman?

Find out, in Doctress! Our latest Custom Film!

———————————————————————————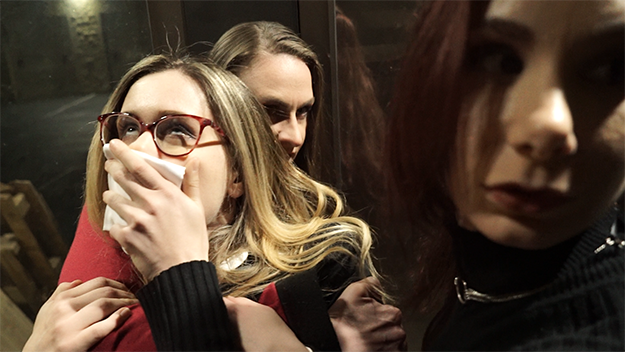 CONTENT
——————————————-
-Nylons
-Femdomme
-Chloroform
-Bondage
-Beatdowns
-Transformation
-Power Theft
-Body/Face Striking
-Slapping
-Truthtelling Lasso
-Forced Oral
-Groping
-Orgasm Control
-Low Blows
-Training
-Orgasm Harness
-Stepping
-Drugging
-Hallucination
-Ripped Hose
-Sim Sex with Harness
-Partial Nudity (Top)
-Submission
-Lapdance
Visit Lucia Films at SHG-Media or LuciaFilms.rocks
—————————————————————————
Project Updates and Producer News
—————————————————————————
-Huge thank you again to our patron for this fantastic collaborative project.
-A prologue for Imperiled "Voltage", and how she became collared in the first place.
-Part Two of Frequency
-An original Coco movie that is going to be bonkers!
-A mini-series of peril shorts hyper focusing on specific perils.
-Now that the weather is warming up, we might revisit the Hunter film hinted at a while back before the cold and rain ruined our ambitions!