"Dreamweaver in The Danger Room" from NGC
So… This 'Dreamweaver' believes she can outsmart the greatest mind in the galaxy eh? What a fool. I'll give her some credit though, unlike Miss Freedom and Wonderstrike she at least came with a plan, using her mediocre 'Mirage' power to distract me briefly. Unluckily for her, my loyal VTV viewers saw right through it.
With the spandex clad moron at my mercy I think it's time to have a little fun, which of course involves tying her up and possibly blowing her to pieces… Or how about a ritual humiliation in front of our wonderful viewers? The possibilities are endless…
---
Member Gift: Bluebird GIF Collection from 'The Grudge'
To go alongside 'Dreamweaver in The Danger Room' any member who purchases within 48 hours of receiving the member email will also get a GIF collection from 'The Grudge', 8 very, very nice GIF's of high quality that we wanted to make available to people they were so good. If you wait longer than 48 hours they will be removed and gone forever. Members also get access to a 77 HQ Photo Set of Dreamweaver from the main video.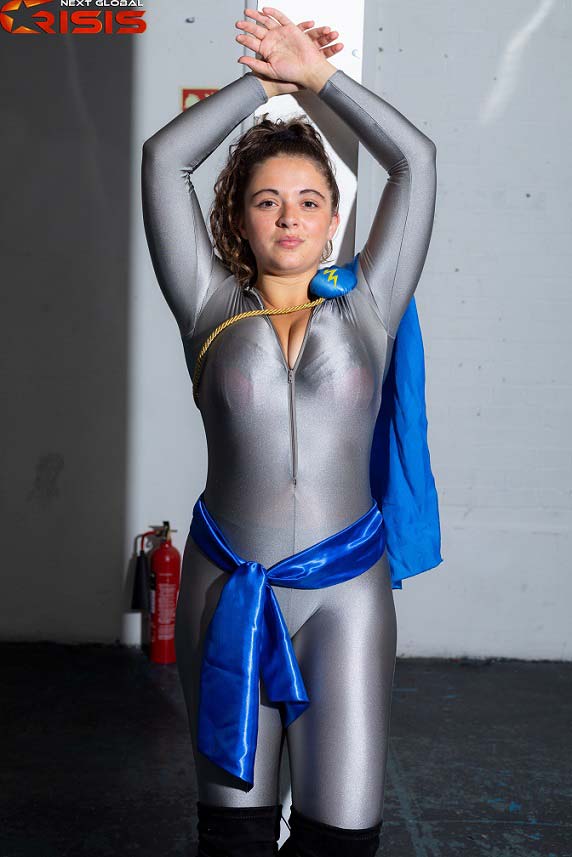 Visit Next Global Crisis for more info