"Faye Rocket vs Spider – Part Two" from Steve Noir's Feargirl.com
Happy with the launch and reception of my new site noirunderground.com, I'm going back and giving FEARGIRL.COM a little love. I am releasing a 3-parter (FAYE ROCKET VS SPIDER) that came out of my call for McKenzie customs earlier in the year, and I'll be promo-ing it here one part at a time.
I am also doing a different sort of Custom Call Out this month, basically looking for retro-scifi and TREK-like peril works, for SPACE AGENTS, another project by the Amazon Arrow creator and friend of mine.
---
FAYE ROCKET VS SPIDER Part Two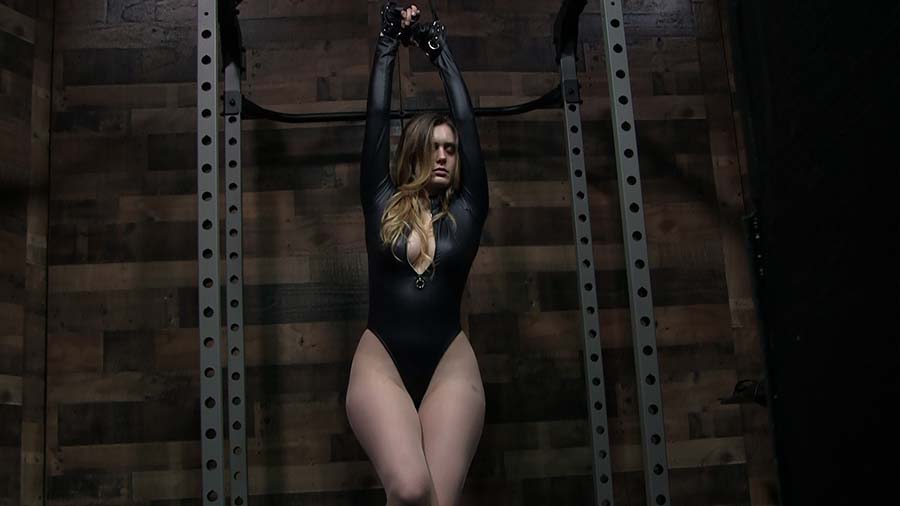 Mysterious FAYE ROCKET has been captured by the autonomous security cyborg SPIDER, and tortured into revealing who she is. To SPIDER, however, she is merely "Unauthorized" and therefore expendable. But not before SPIDER has a little fun…

This video features limp heroine, AOH bondage, blindfold and dick-gag, partial (upper) nudity, belly punching. throttling, heavy groping, electro-stim dildo used for pain and pleasure, costume ripping, pantyhose ripping, dildo oral, dildo simulated, final kloro XO.
20 min, $20
Purchase this video at SHG-Media
---
Custom Call Out

---
For more from steve noir visit: SHG-Media • Feargirl.com • GirlsVSCthulhu.com • stevenoir.com • Heroine Movies