"Fondled Super-Heroines, Chapter One" from Anastasia Pierce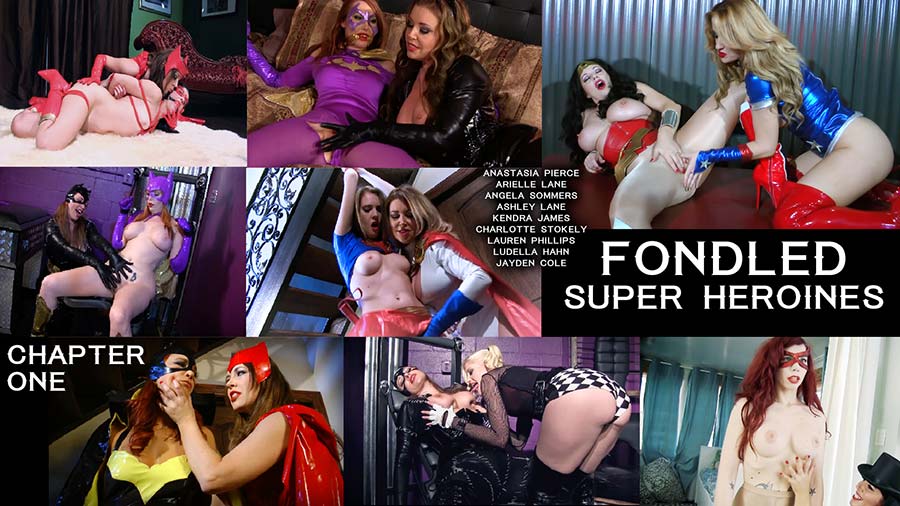 Full HD 1920×1080 mp4 http://www.clips4sale.com/5196/23160753/cid746da60019dd8524d50d0852c9
HD 1080x 720 mp4 http://www.clips4sale.com/5196/23160763/cid746da60019dd8524d50d0852c9
Good afternoon!

Staying mighty busy around here and putting together for you some incredible compilations for your watching pleasure 
This compilation and first chapter is a 100 % of groping and fondling of multiple super-heroines… in their most vulnerable states…
All scenes feature two different Super Heroines. Some of them tied up and in distress, Some of them under magic spells, mesmerized or unconscious and some of them just horny and wanting to be touched all over.
The Super Star Cast Includes: Arielle Lane, Angela Sommers, Ashley Lane, Kendra James, Charlotte Stokely, Lauren Phillips, Ludella Hahn, Jayden Cole and myself, Anastasia Pierce
Featuring Your favorite Characters: Miss America, Batgirl, Catwoman, Harley Quinn, Firestar, Marie Jane, Powergirl, Scarlet Witch, Supergirl, Vampirella, Wonder Woman and Zatanna!
WOW, that is a lot of beautiful women and a lot of scenes in a very short time!!

Second Chapter scheduled for next week. Have fun
PS: Anastasia is shooting solo super-heroine customs for a very special price, contact Anastasia for yours.