Ghost Spider in "Time for Bed!" from Sleepy Superheroines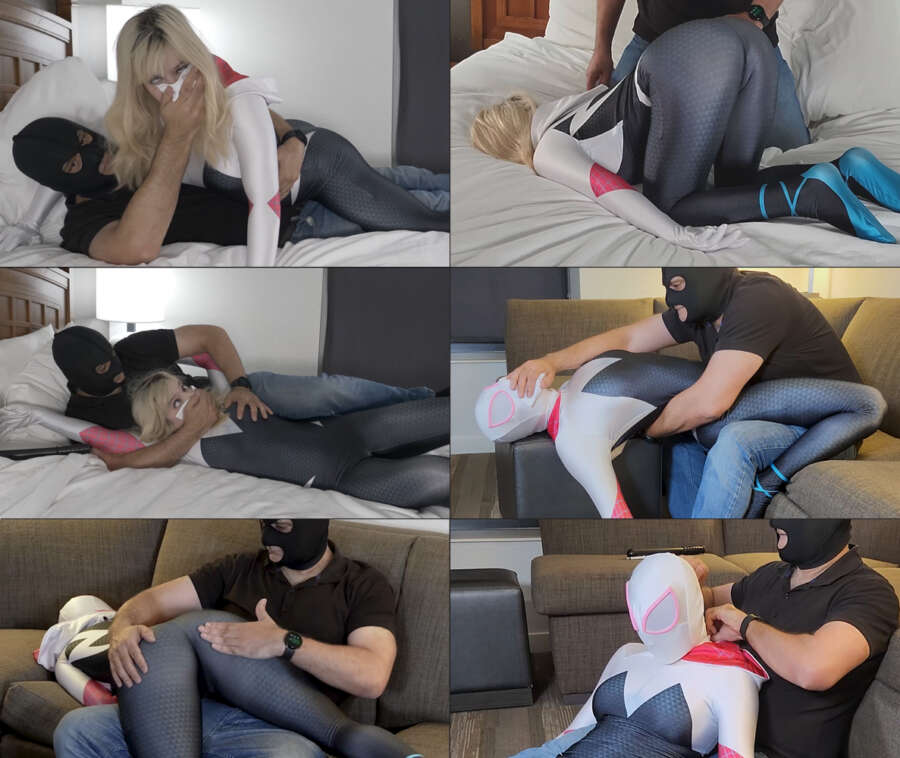 Sage Pillar makes her debut as Ghost Spider. Trickster makes quick work capturing the curvaceous Ghost Spider with old reliable chloroform. He then has his way with her and asks her if she wants to join him for some "crime time". She rejects his proposal and gives him a little beat down before the tricky devil defeats her again. Ghost Spider is then given a "Zombie Gas" where she does whatever he asks humiliating her even further. After he has his fun, it's time to unmask the heroine and knock her out some more. Sage looks fantastic in her skintight costume in this latest release from Sleepy Superheroines.
This video features male/female fighting, multiple chloroform KOs, multiple blackjack KO, tranquilizer gun KO, injection KO, over-the-shoulder carries, cradle carry, butt spankings, ragdolling, unmasking, and limp play.
Available now/Watch Trailer: https://sleepysuperheroines.com/ghost-spider-time-for-bed/