Heroineburgh Custom #8 available – "Eve of Destruction: Kaliyuga vs Sintilla"
After a bit of lull in the customs department – following an initial rush last year which churned out seven customs from our loyal fans in short order – we come roaring back with Custom #8: "Eve of Destruction: Kaliyuga vs. Sintilla", written and ordered by our super-fan, Doug. It's now available to download at http://www.heroineburgh.com/custom-videos/ .
Not only is this the first custom to contain several special effects (thanks to our excellent new editor, Mike, who debuted on Episode 21) but we also have two supervillainesses in some of the tightest, shiniest costumes around. Not only is the campy and vivacious Alicia in her usual excellent form as Sintilla (one of our most popular characters, naturally), but we have probably the most adorable Indian-American actress ever to don a superheroine costume in the incredible Sana. And yes, that includes the estimable Poonam Basu from Heroine Legends, or that actress who played Hornet in one early episode of Next Global Crisis. These are things to enjoy.
So what's the plot? Kaliyuga has hired the sexy, sneaky super-thief Sintilla to steal all the dark-energy crystals in the city, which she then feeds into an ancient machine (or maybe a creature?) to irradiate herself and increase her power level to that of a goddess of pure destruction. All is going according to Kaliyuga's plan, until she tries to double cross Sintilla and submit her to a most grisly fate. Can the slinky Sintilla save herself from certain doom by using her unique powers of precognition?
Some of the elements:
Female on female combat
Sexy flirtation
Tight & shiny costumes
Superpower usage (FX) by Kaliyuga
Arm lock restraint
Knockout
Villainesses in bondage
and Vore! (I think that's the technical term. First time I've used it in a video.)
Hopefully you'll agree it's a fun time. This is exactly the kind of stuff which pushes the edge of PG-13 (and reminds us of the classic TV shows…or watching new episodes of Darna) which we love to do.
Now available for download at http://www.heroineburgh.com/custom-videos/ .
And if you have an idea for a custom involving one of our original characters (and we also have many alternate costumes, including some standard superheroine ones), let's begin the discussion at info@heroineburgh.com .
Thanks to Doug, and to all our loyal fans! Here are a handful of stills and a Youtube clip.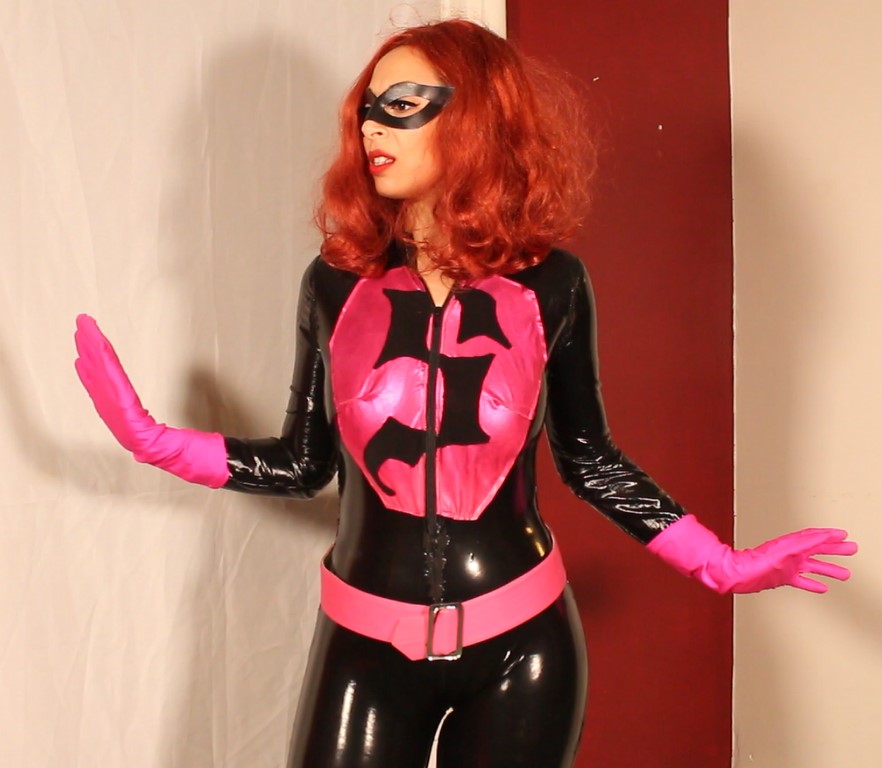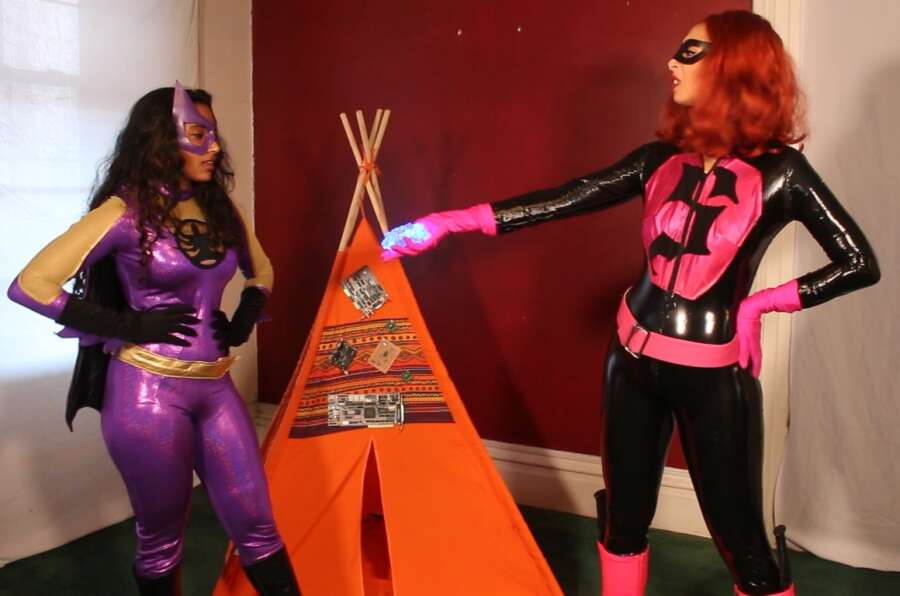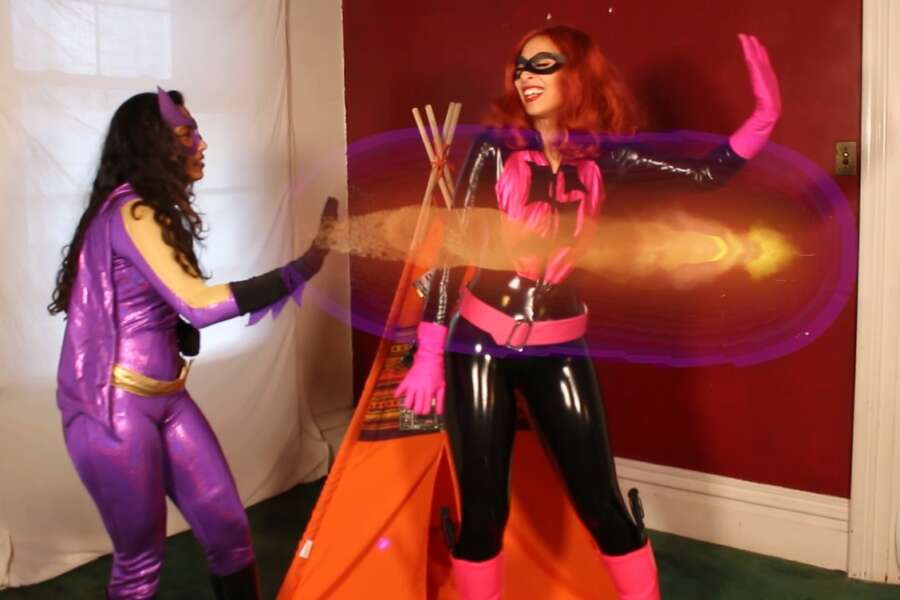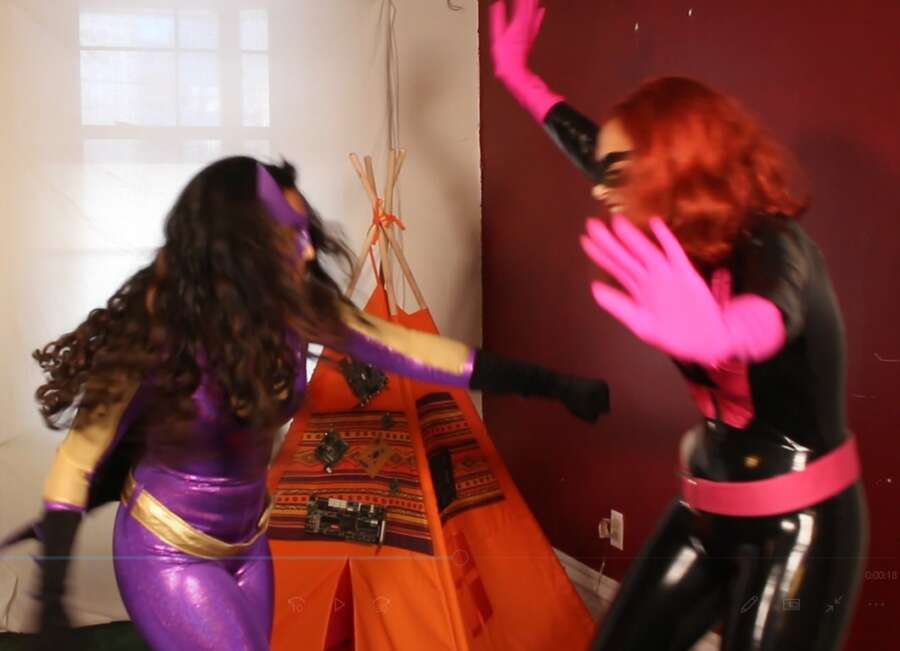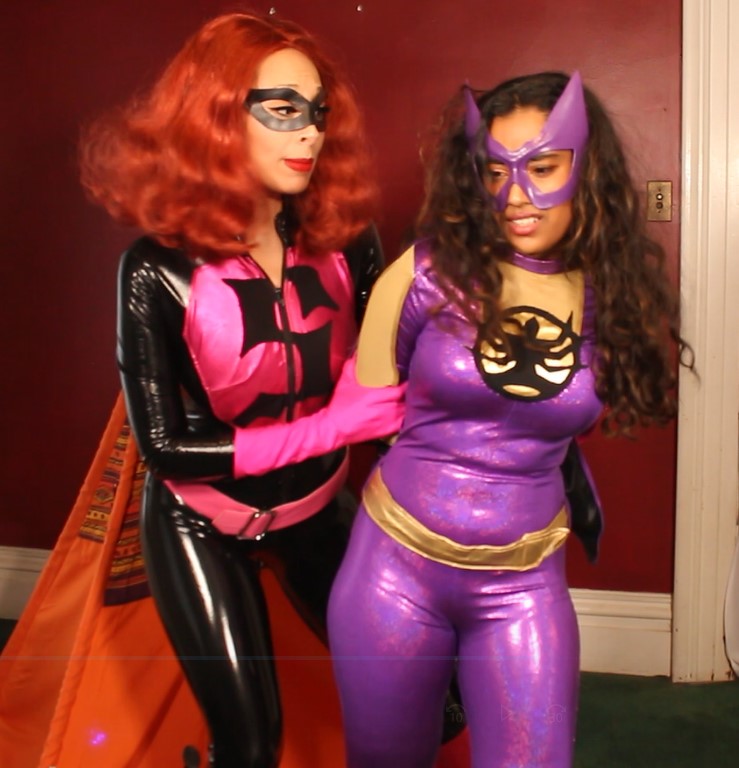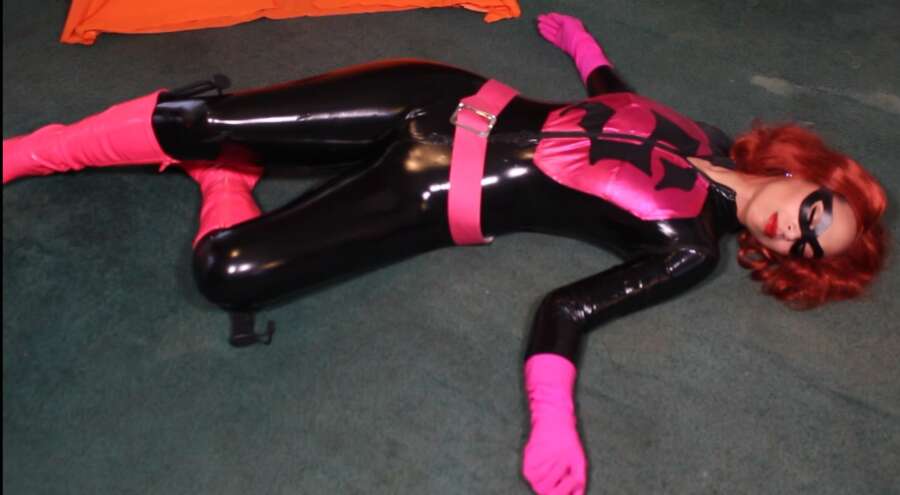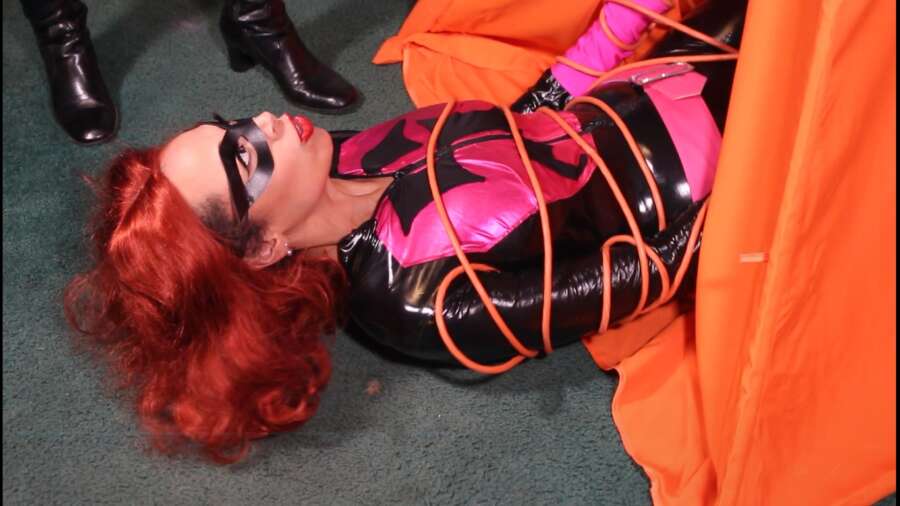 Of course, we won't reveal the ending. But I can tell you that these two beautiful and talented actresses had a lot of fun making this. Here's a playful cast photo, a BTS from Instagram, and Youtube outtake clip.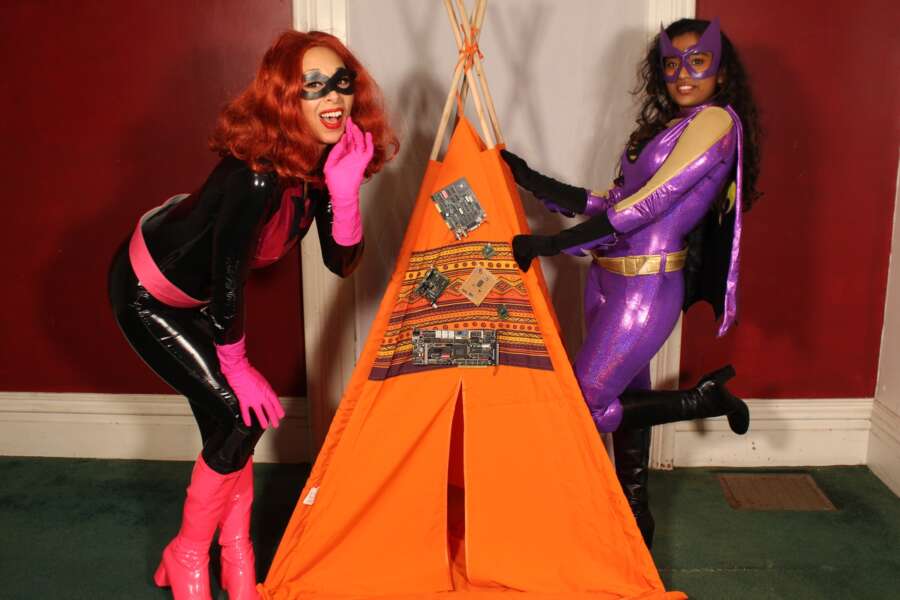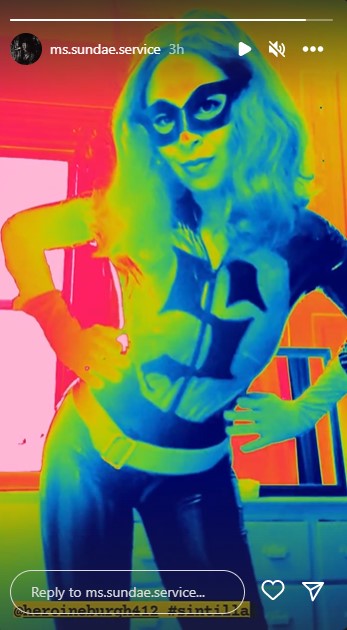 Looking forward to more great productions in 2023 for Heroineburgh: Episode 22 begins Season 3. Issue 4 is in the pipeline as Ben and Wayne begin working on it. We're attending over a dozen Comicons including our debut at HeroesCon in Charlotte, and our first booths in Cincinnati, Youngstown, State College and Hershey. And hopefully there'll be more customs soon, as well. Heroines Assemble!