Heroineburgh Customs #3 and #4 Available
Hello, superheroine fans – here's another update from Heroineburgh, the live-action superheroine series featuring adventure, romance, drama, and comedy in the finest spandex and capes. It's power and peril from Pittsburgh PA!
Our customs page has been updated, and Customs #3 and #4 are now available for download here:
http://www.heroineburgh.com/custom-videos/
These are 'alternative universe' minisodes written and funded by our most loyal fans, and performed by our lovely and talented actresses. Here are short descriptions and photos.
Custom #3 – Parasite Rising: Dark Spectra vs Zinnia
(starring Erika and Mary Beth)
Working with Zinnia in her lab, Dr. Katrina Spector creates a formula transforming herself into an energy-siphoning supervillainess. Will Zinnia survive the encounter with her evil mentor?
This custom was ordered by a fan from Germany who prefers to remain anonymous. The theme is power draining. Elements: power siphoning, knockout, transformation, good to evil, F/F fight, sexy costume posing. And science!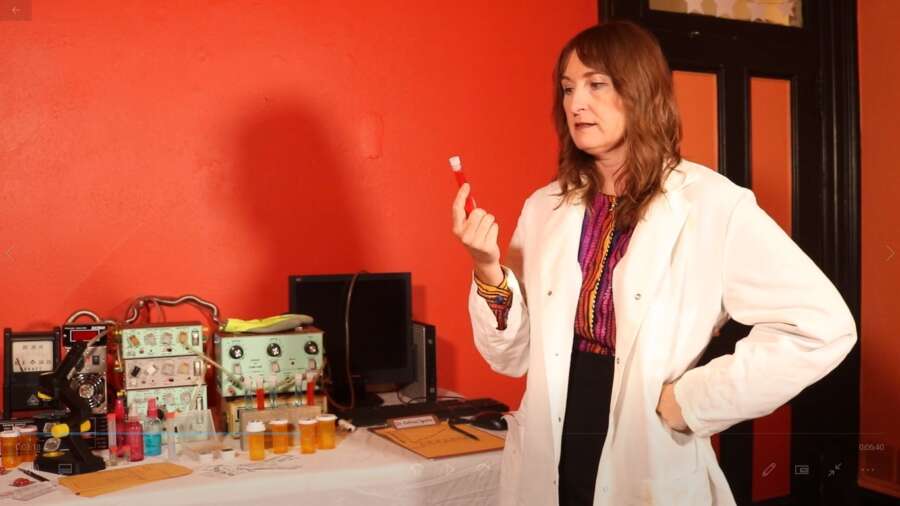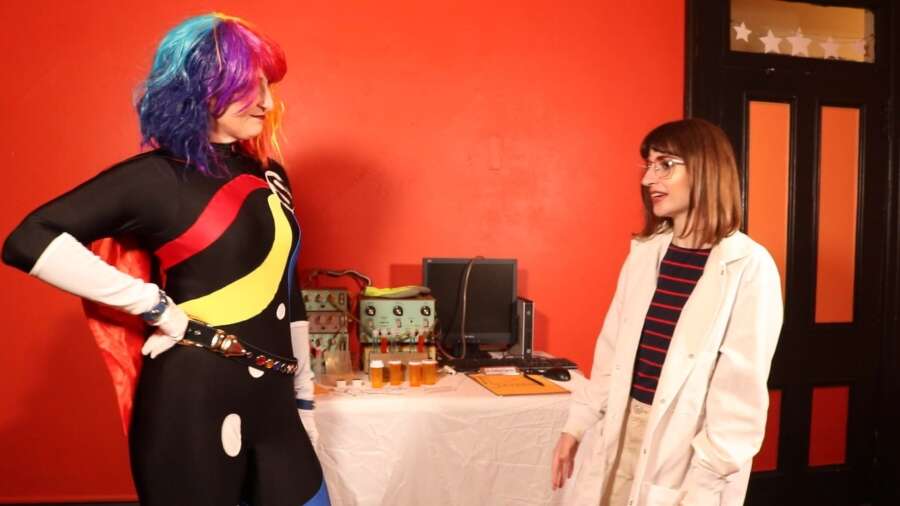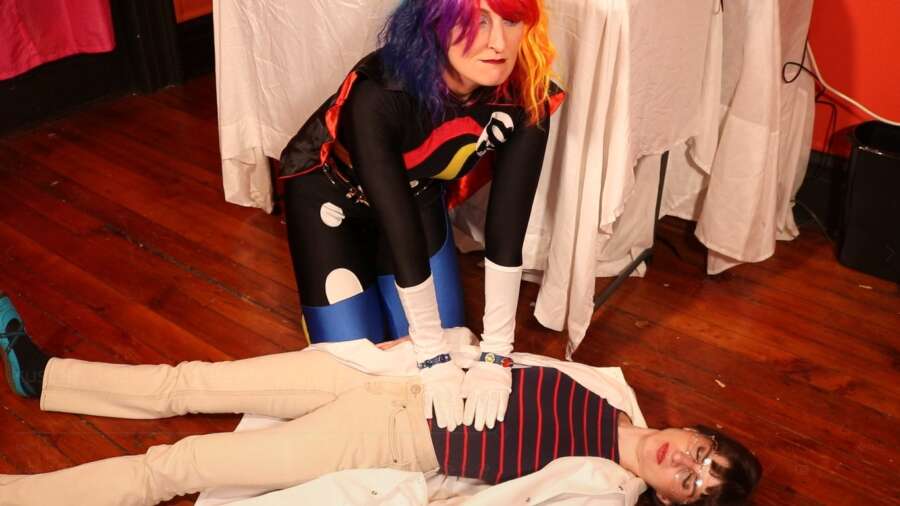 Custom #4 – Mind Over Muscle: Poderosa vs Pagliaccia
(starring Christina and Gabriel)
Pagliaccia discovers the ultimate weakness of the mighty Poderosa: a radioactive mineral called "drainium." Will the Puerto Rican powerhouse succumb to the Clown Princess of Fear?
This custom was ordered by our fan Vulpor, from upstate NY. It is based on the Kryptonite necklace scene from the 1978 movie 'Superman'. Elements: transformation, throat lift, Kryptonite power draining, F/F/ fight, belly punching, costume removal (cape, boots, mask), heroine humiliation, identity reveal, writhing in peril, and knockout. And yes, folks, Poderosa is in her tights!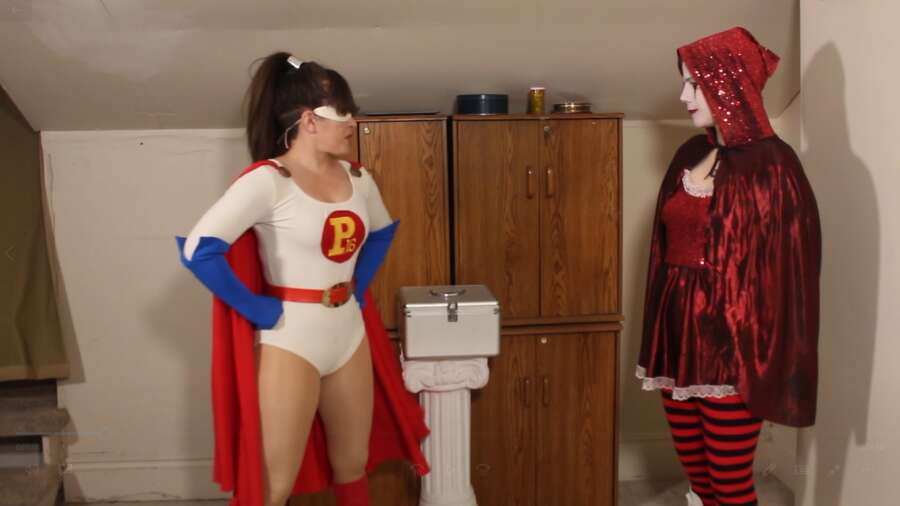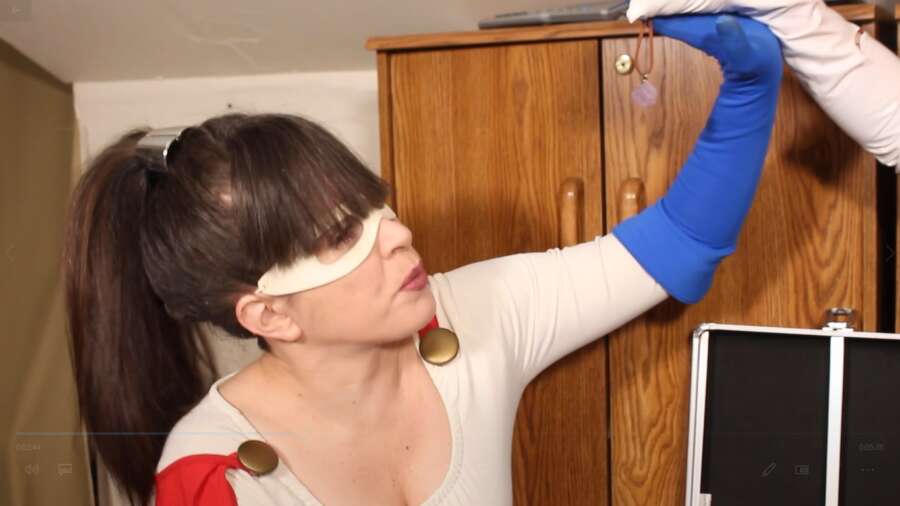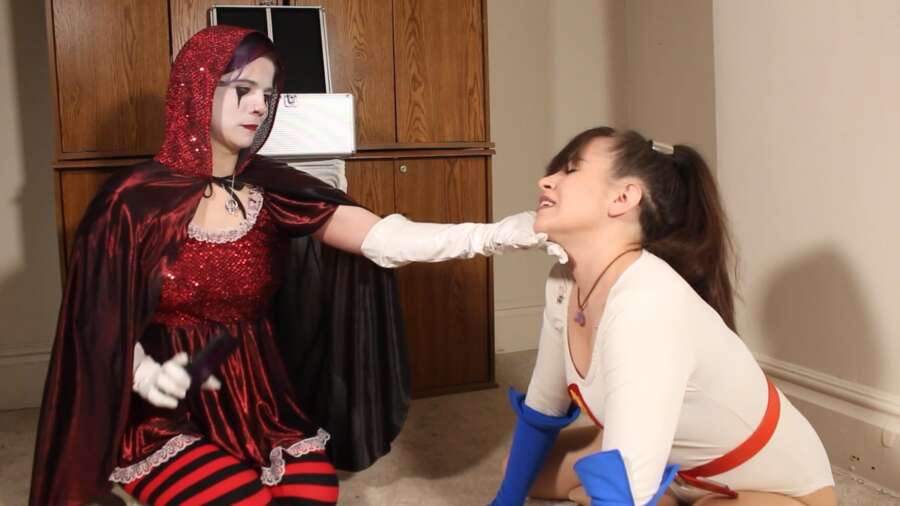 Join in the Heroineburgh "What If" universe action by downloading Customs #3 and #4 here:
http://www.heroineburgh.com/custom-videos/
We've been having lots of fun making these shorter custom clips for our dedicated fans. If you would like to order your own Heroineburgh custom video, it's as simple as contacting us at info@heroineburgh.com!
All of our previous customs and two seasons of full-length episodes are still available (as are two issues of Heroineburgh Comics) at our website http://www.heroineburgh.com . And soon we'll be releasing Episode 20.
Heroines Assemble in 2022!