Heroineburgh Customs #5, #6, and #7 Available
Hello, superheroine fans – another exciting update from Heroineburgh, the live-action superheroine series featuring adventure, romance, drama, and comedy in the finest spandex and capes. It's power and peril from Pittsburgh PA!
Our customs page has been updated once again, and Customs #5, #6 and #7 are now available for download here:
http://www.heroineburgh.com/custom-videos/
As usual, these are alternative universe 'What If' minisodes which do not affect the main continuity. They're written and funded by our loyal fans, and performed by our lovely and talented actresses. Here are short descriptions and photos.
Custom #5 – Carried Away: Zinnia vs Henchmen
(starring Mary Beth, with Ben and Art)
Eternally optimistic superheroine sidekick Zinnia confronts henchmen planning to dump toxic waste, but she is kidnapped and carried to the villains' hideout. Can the Defender of Nature escape in time?
[Note: This custom was ordered by a fan who prefers to remain anonymous. The theme is knockout and carrying. It is based on a series of scenes from the Batman '66 TV series, Season 1 Episode 5.]
Elements: M/F combat, knockout, carrying, and a very cute tight costume! (no unmasking)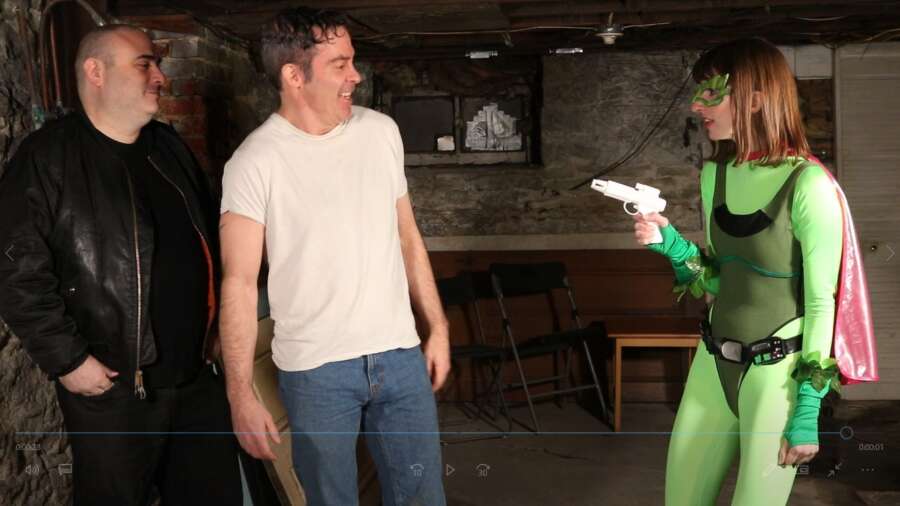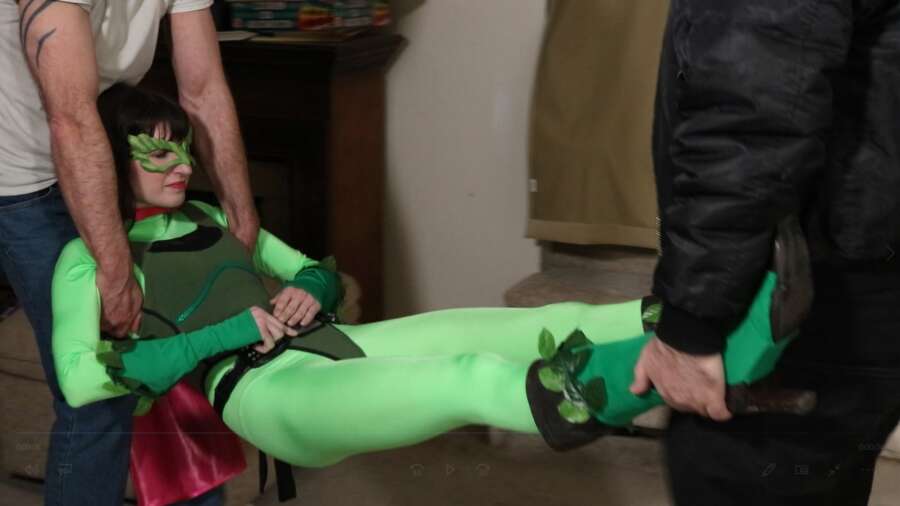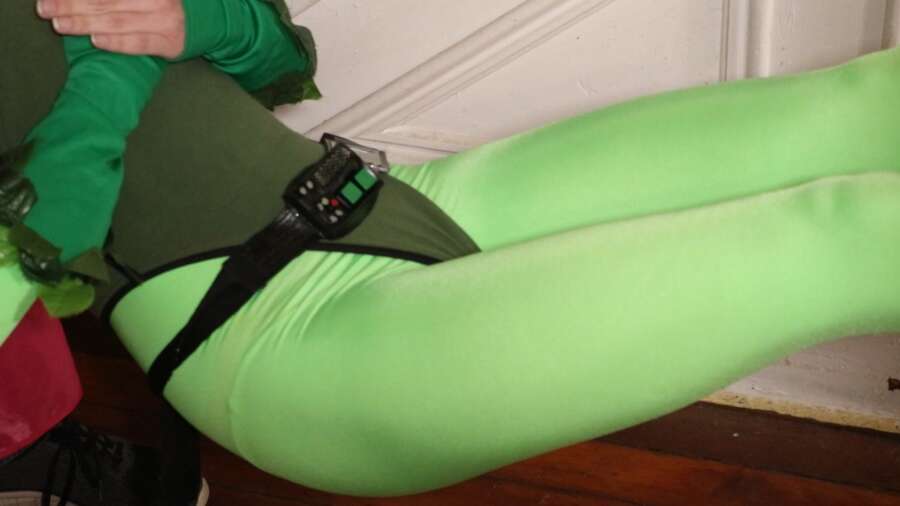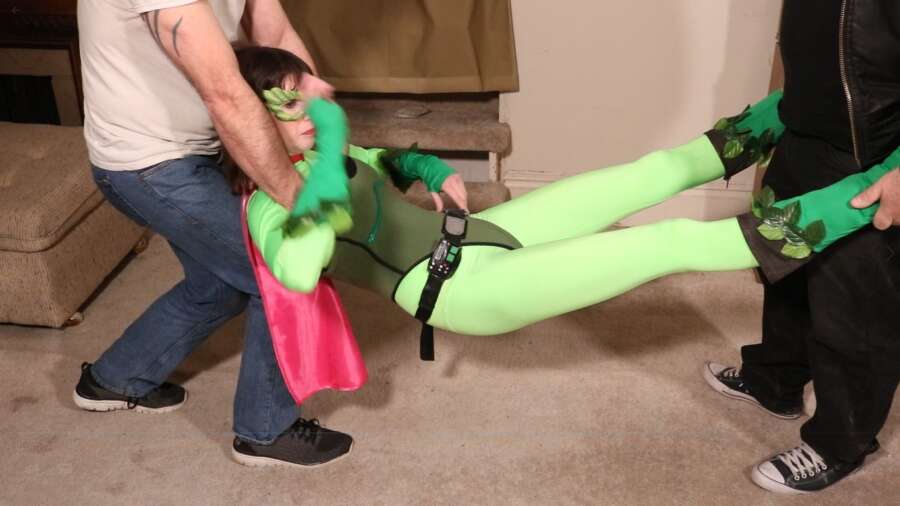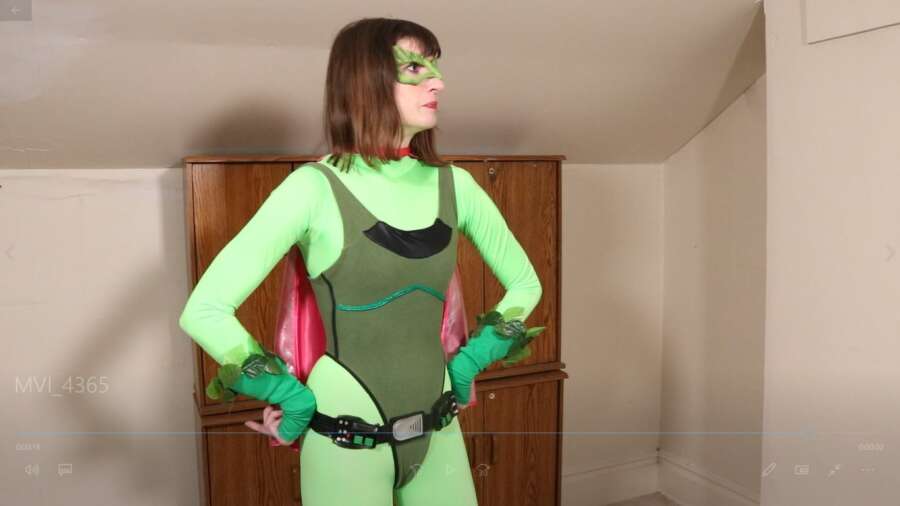 Custom #6 – Stretched to the Limit: Sintilla vs Dyna
(starring Alicia and Milo)
Sintilla wakes up in an alternate universe and meets a ruthless version of her criminal partner Dyna. The Queen of Power tortures Sintilla (now the villainess Dark Etherea) to extract the secret of interdimensional travel, but will the sneaky super-thief relent?
[Note: This custom was ordered by our fan Judah, from Syracuse NY. The theme is stretching and tickling, with arms overhead.]
Elements: stretching, arms overhead, restraints, transformation, tickling, unmasking, knockout.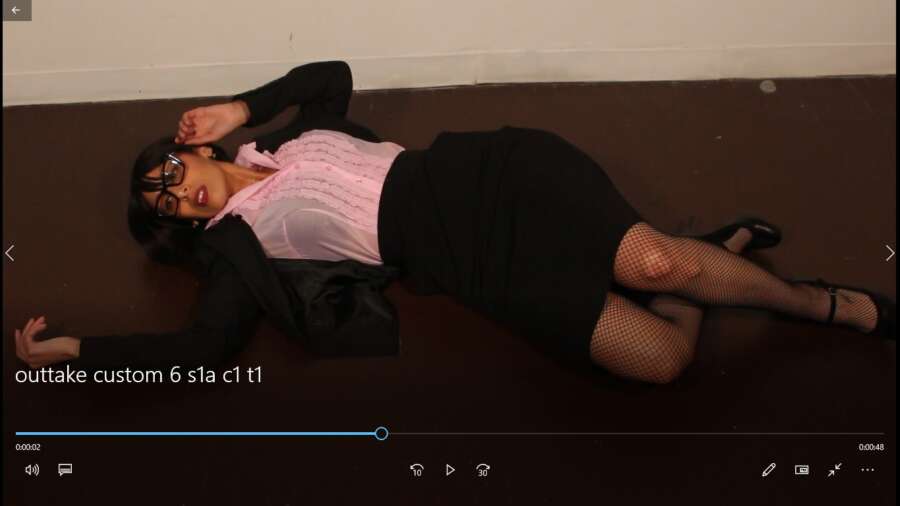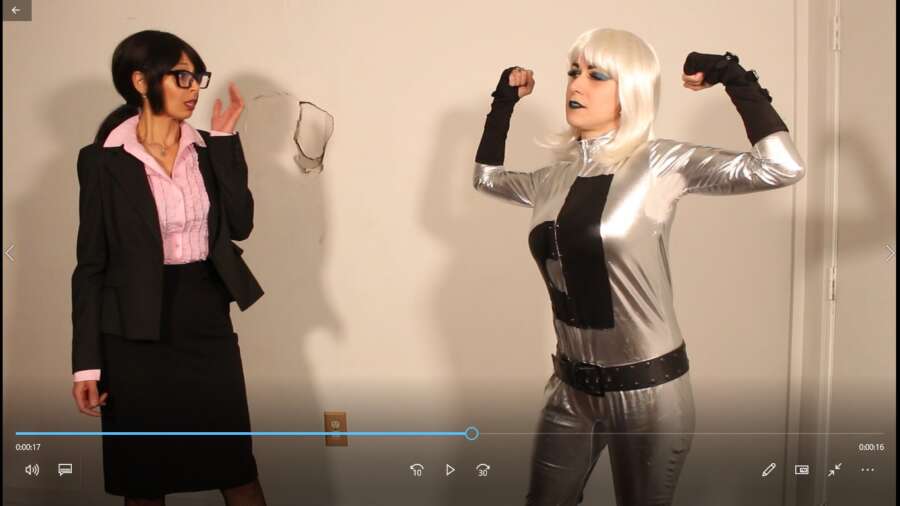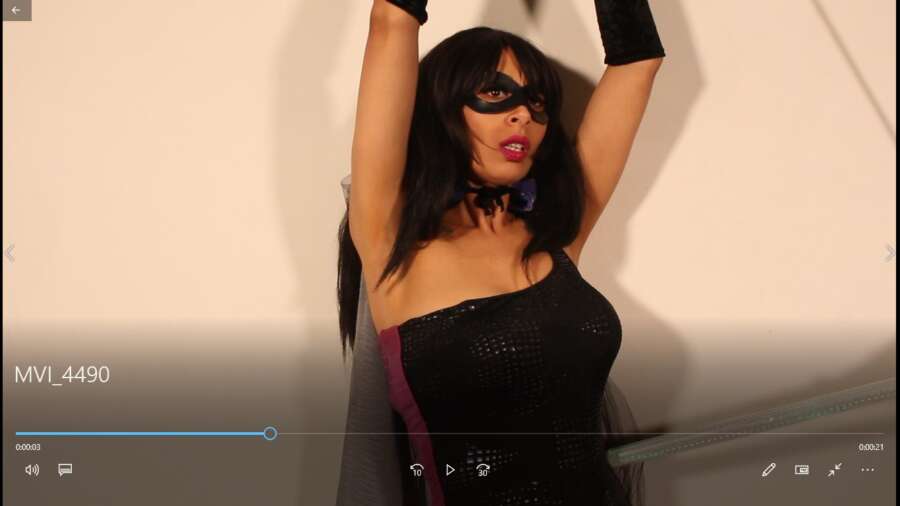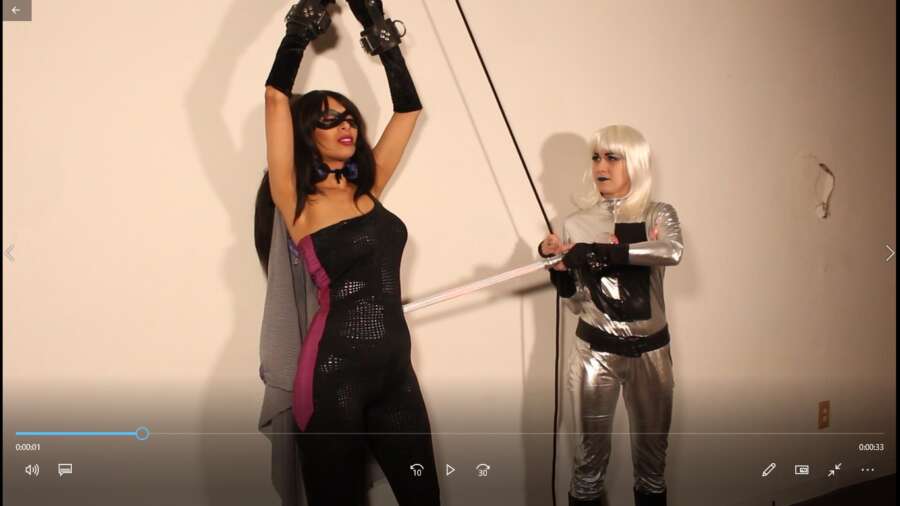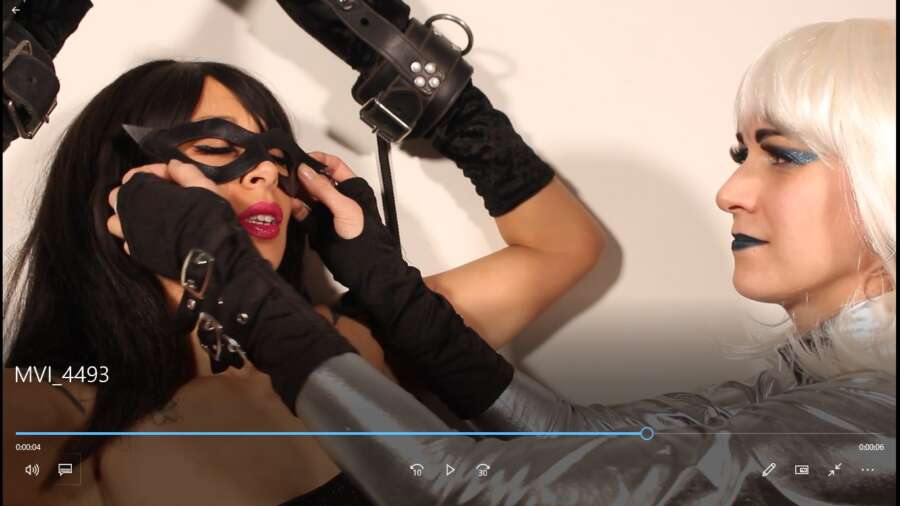 Custom #7 – Trance Muted: Vendetta vs Mesmera
(starring Mauricia and Stacy)
Vendetta, the Italian spirit of vengeance, responds to a robbery alarm and meets Mesmera, the mistress of hypnotism who is also super-strong. A battle of martial skill and muscular power ensues. Will Vendetta succeed in defeating Mesmera and bringing her to swift justice?
[Note: This custom was ordered by our fan Sam. The theme is hypnosis and combat, with a reversal of fortune.]
Elements: masking up, F/F combat, mind control, knockout, restraints, depowering, gagging, unmasking, struggling in bonds.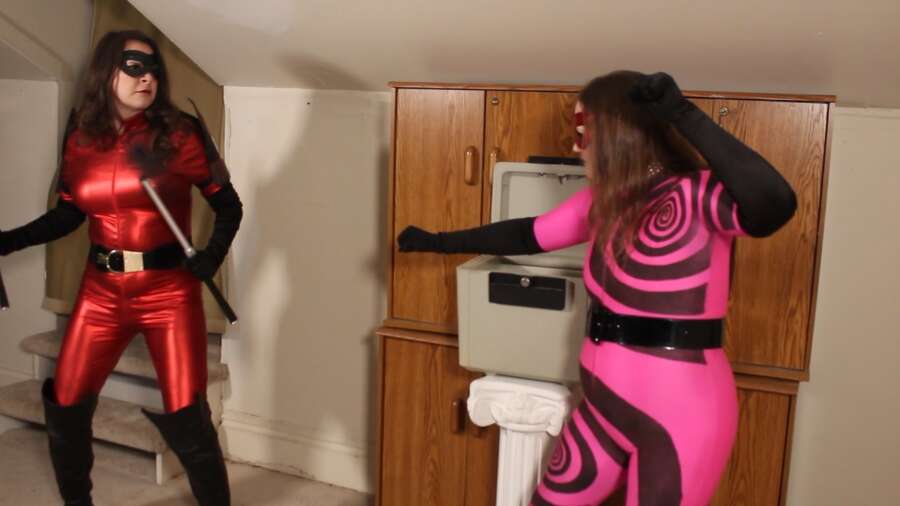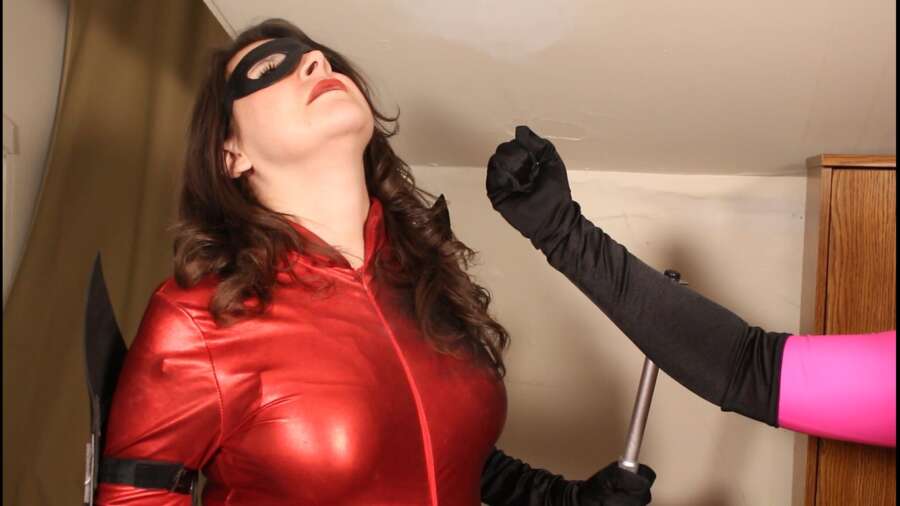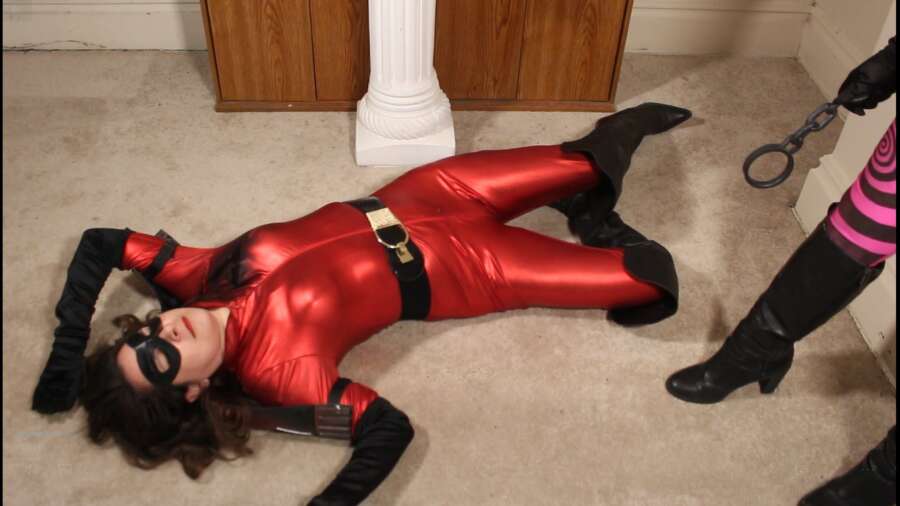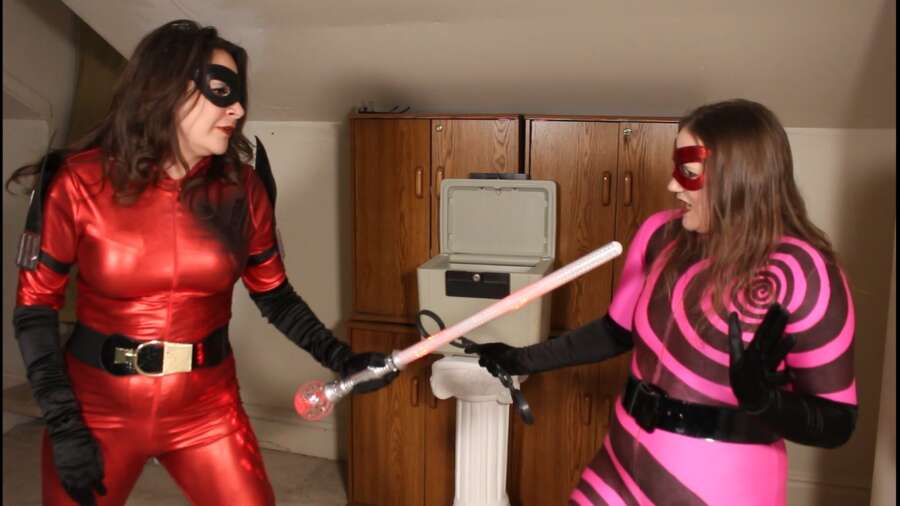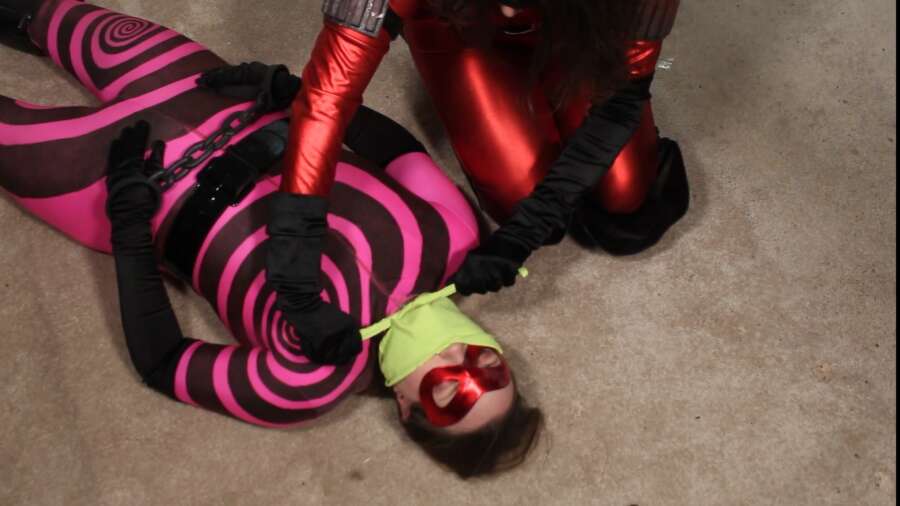 Join in the Heroineburgh "What If" universe action by downloading Customs #5, #6 and #7 here:
http://www.heroineburgh.com/custom-videos/
We've been having a blast making these shorter custom minisodes for our dedicated fans, and the actresses have a lot of fun too. If you would like to order your own Heroineburgh custom video, it's as simple as contacting us at info@heroineburgh.com!
All of our previous customs and two seasons of full-length episodes are still available (as are two issues of Heroineburgh Comics) at our website http://www.heroineburgh.com . We'll begin shooting Episode 21 in April.
Heroines Assemble in 2022!