Heroineburgh Episode 12: TV Eye (El Origen de la Poderosa)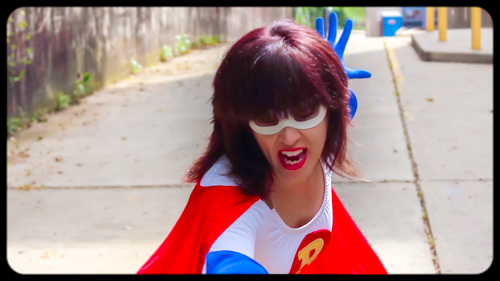 Now available: Episode 12 from Heroineburgh! Episodes 11-13 conclude Season One.
Heroineburgh is a PG-13 live-action superheroine video series based in Pittsburgh, PA. The first season (13 episodes) creates an entirely new universe, revealing the origins of 20 superheroines who gain their powers from a dark-energy meteor bombardment. Eventually, they form a League to battle forces arrayed against them in the city and across the nation. The superheroines represent various ethnicities, professions, sexual orientations, subcultures and neighborhoods in Pittsburgh, with many real locations used for film shoots. Action, comedy, drama and combat, all in the finest spandex and tights!
Season One with all 13 episodes is now on sale at HEROINEBURGH (http://www.heroineburgh.com) in the Video Store. Price is $7.99 each, and the videos range in length from 25 to 40 minutes, with an average of about 30.
Here is the trailer for Episodes 11-13. A short description of Episode 12 follows below.
EPISODE 12: TV EYE (EL ORIGEN DE LA PODEROSA)
Puerto Rican-American TV reporter Rosa Perez is at the bottom of the news team roster, always sent to the boonies to cover marginal stories with her loyal cameraman Pete. She also has two children, Max and Lisa, whom she dearly loves and supports. When the meteor explodes above the city, Rosa gains a bevy of impressive superpowers which enable her to defeat a gang of bankrobbers and clean up the house at super-speed. But when the station manager offers her a huge raise to become the official Channel 16 representative, will she rise to the public challenge and also champion the Latino community? And how will Max and Lisa react to Mom becoming a costumed superheroine?
Theme: Supermom, Puerto Rican Pride
Elements: Tight Costume, Latina Heroine, Masked Heroine, Caped Heroine, Heroine in Tights, Transformation Dream Sequence, Costume Reveal, Superpowers Demonstration, Super Strength, Super Speed, Super Breath, Super Hearing, Flight, Bulletproof Skin, Female on Male Combat, Knockouts, Female Domination, Superheroine Landings.
Episode 12 is now on sale at HEROINEBURGH (http://www.heroineburgh.com) in the Video Store.
Below you'll find some stills from Episode 12 and some behind the scenes shots as well!
————————————————————————————————–
Rosa Perez in the TV station staff room with cameraman Pete, weather anchor Ashley and producer Ken.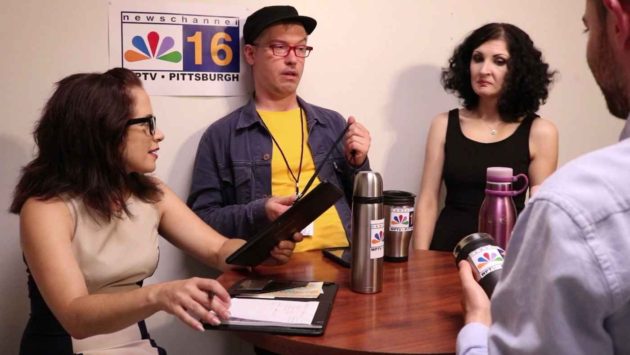 Rosa in the field on another dead-end story with cameraman Pete.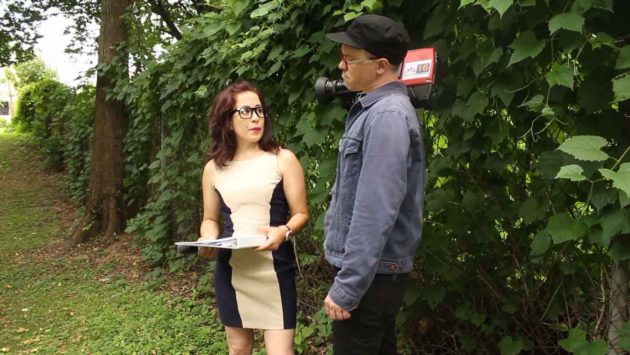 Rosa bombarded with energy on the night of the meteor explosion above Pittsburgh.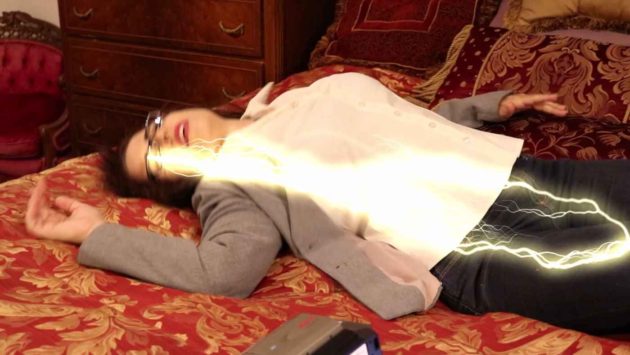 Rosa hears her daughter cry for help in her dream.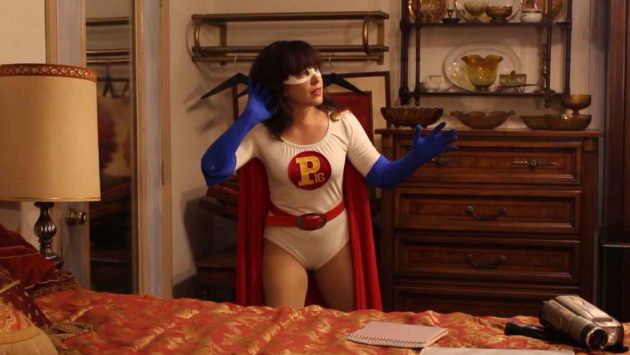 Rosa tries out her new superbreath power.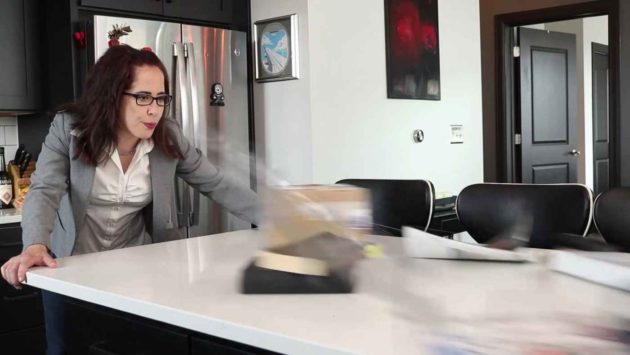 Bankrobbers pull a heist in broad daylight.
Rosa takes up Pete's suggestion to pursue the bankrobbers.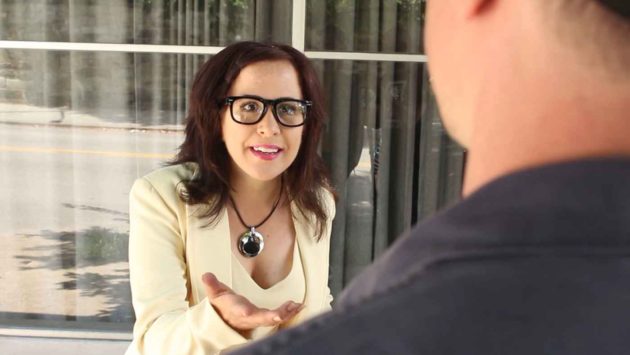 Rosa incapacitates two robbers singlehandedly with her super strength.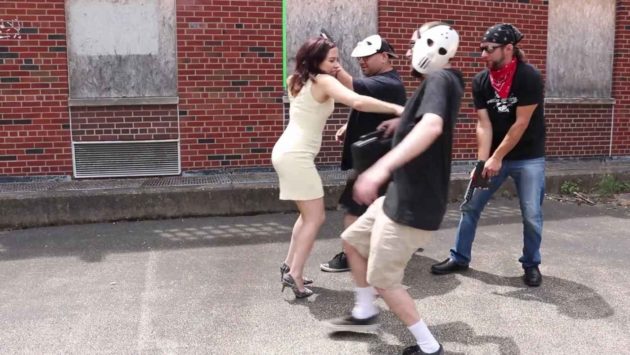 The third robber's bullets bounce off her super tough skin.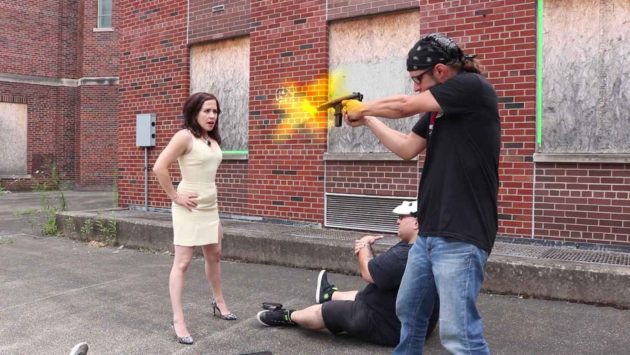 Rosa gets an incredible offer from her station manager.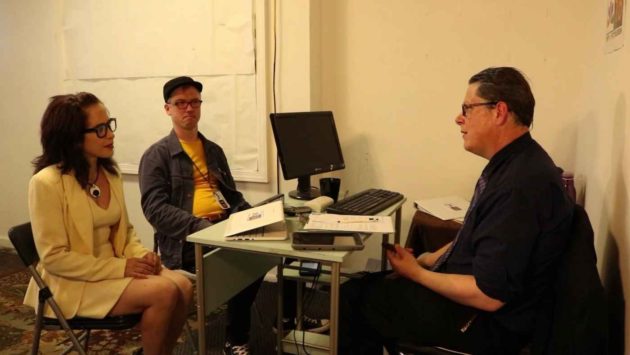 Poderosa holds a community press conference.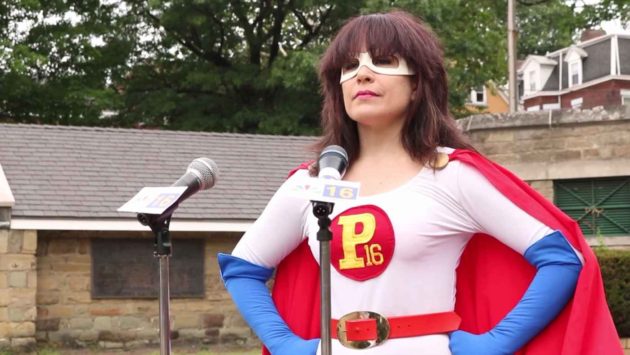 Poderosa gives signed autograph photos to impressionable young fans.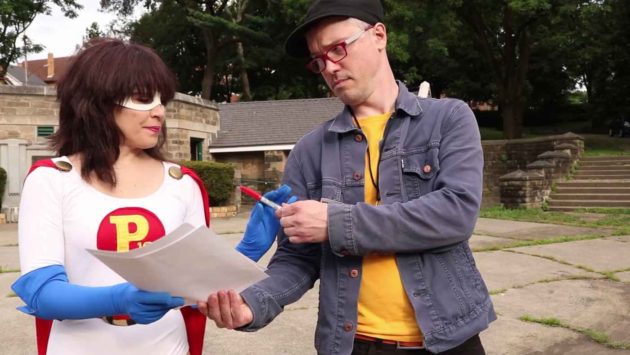 Poderosa hears about a crime in progress and takes off into the air.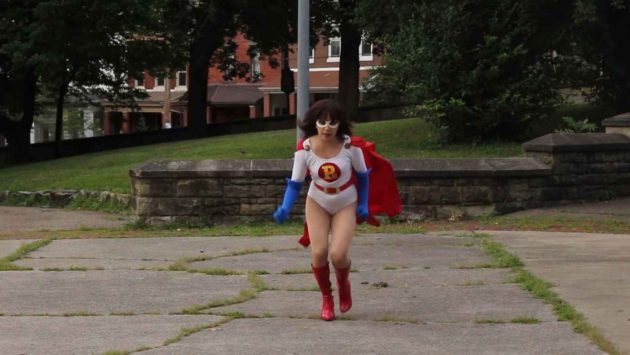 Poderosa flies through the sky in pursuit of the criminal.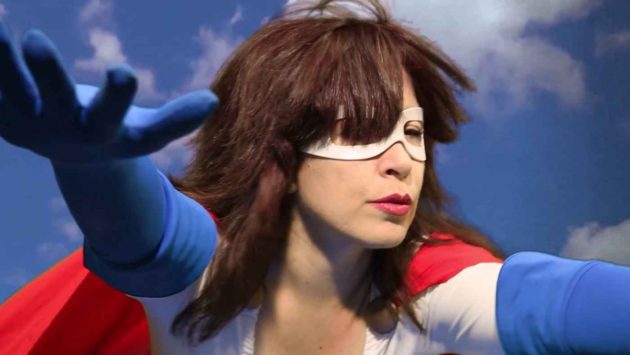 Poderosa stops the beer thief in his tracks.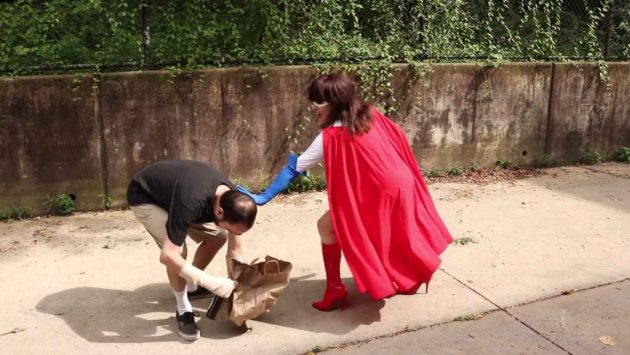 Poderosa blows the thief away with her superbreath.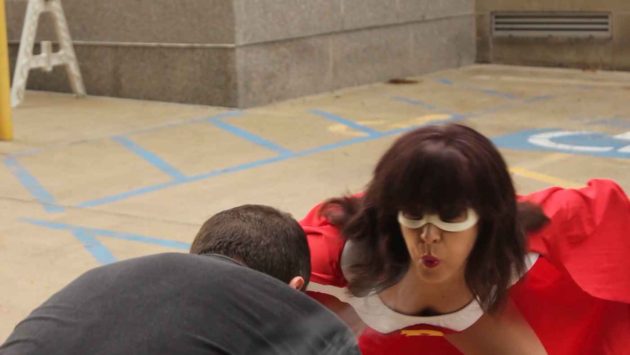 Poderosa leads the miscreant away to make restitution for his crime.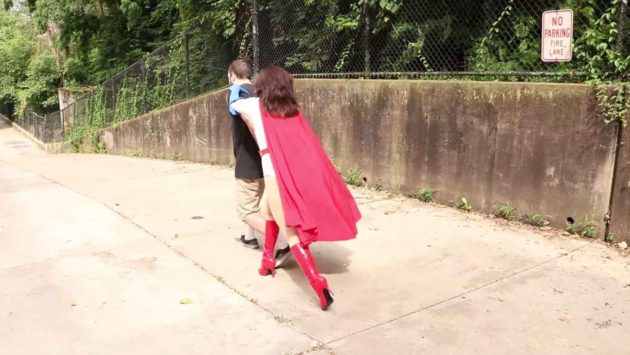 Poderosa makes a triumphant superhero landing near her new apartment.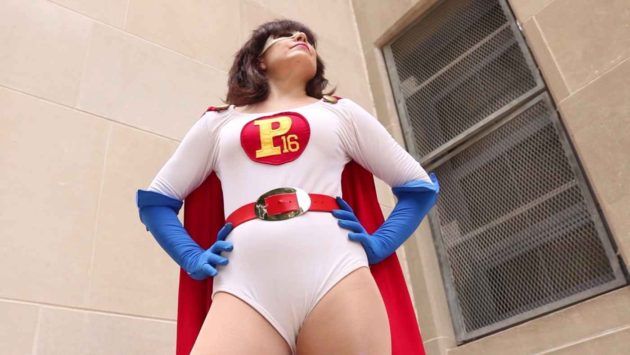 Christina (in Poderosa costume) relaxes between takes on the set.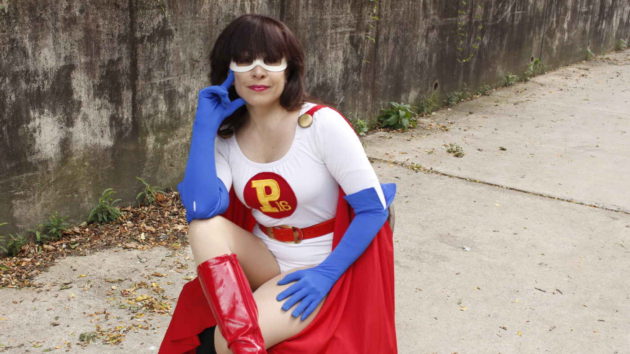 Green screen movie magic makes the beautiful Poderosa fly through the air.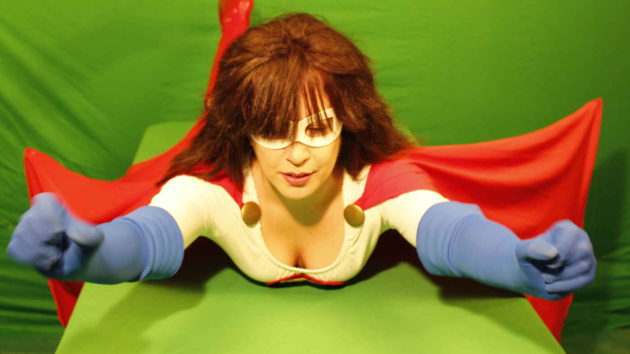 The early version of the Poderosa costume from the test shoot with Christina.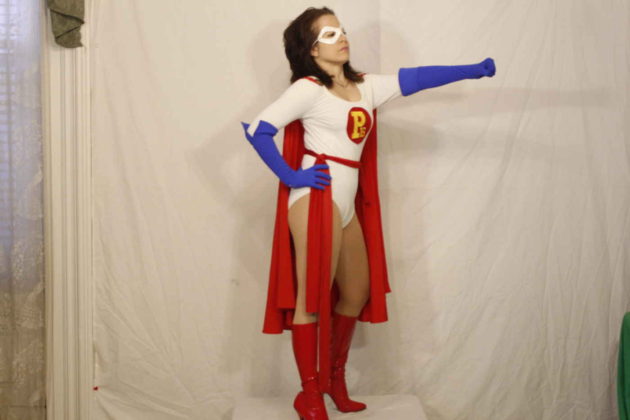 Mike (aka cameraman Pete) shows off his Channel 16 lanyard between takes.