"Hollow Heroine" from Cali Logan
Hollow Heroine is available now. Click here to buy this video now!
Cali Logan, aka Ultragirl, walks in only to be immediately injected with nanobots by Nikki Brookes, today's sexy villain. Cali is frozen in place, mid-punch. Nikki just laughs in her face and starts to feel her up and play with her cape. Nikki is just teasing her as much as she can… with a slap to the ass! Lusty! Nikki gives a stream of quick punches to Ultragirl's stomach, and Cali can do nothing to defend herself. "Nanobots, shut her month. Lock her lips… Follow."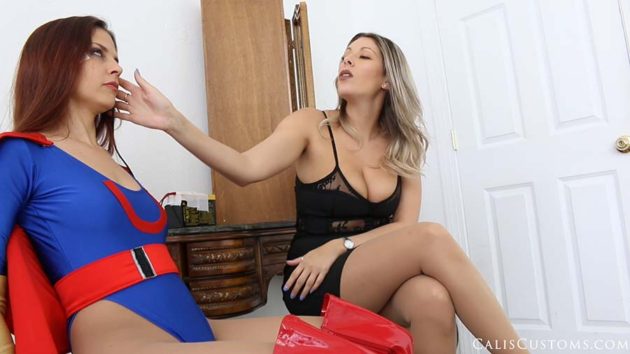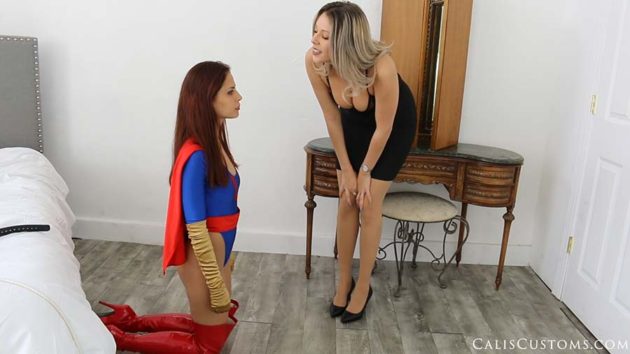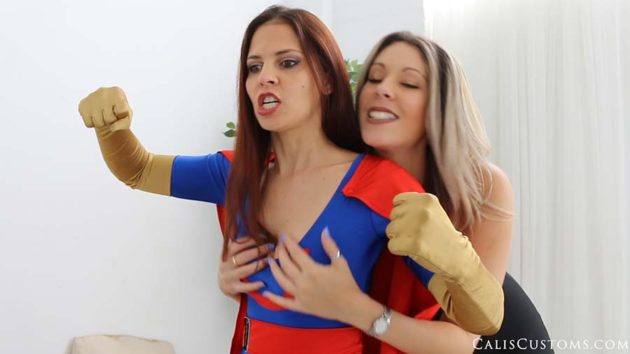 "Now that my nanobots have gained control of your whole body." Cali must prove herself to Nikki. Bark like a dog and commit a crime. Cali leaves to rob a bank… and returns with an empty bag! and a punch to Nikki's face! The nanobots stopped working! One little zap from a security guard taser and their nanobots lost their little minds. "Nanobots… Freeze! The taser just made the nanobots dormant…"
Nikki tied Cali to a chair… and hooked her up to a machine that will erase her memory. How will Nikki mentally torture Cali before the end??
This clip includes hand over freeze control, mind control, magic control, breast groping, spanking, cosplay, costumes, superheroines in peril and peril.
Click here to purchase this video
Check out more Cali Logan videos at Heroine Movies