"Indiscretion" from The Battle for Earth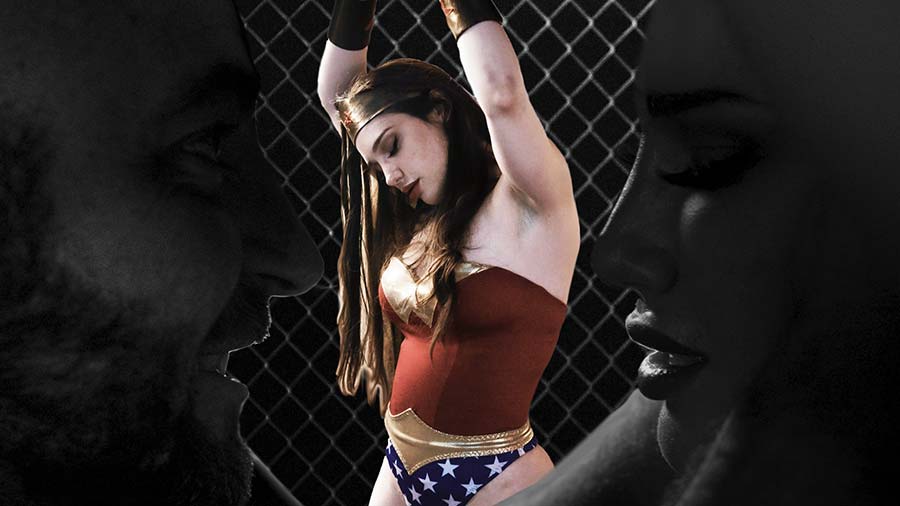 "Indiscretion" featuring Lily Lou.
Contains: 2 on 1 male/male/female combat, face punches, belly punches, kicks, knees, back-hands, slaps, low blows, back breaker, bear hug front and rear, standing choke lift, various choke holds including choke using lasso, throat chop, double fist slam, spanks, electrocution, AOH beating, costume transformation, enhancement serum used against heroine, crowbar, aggressive groping, forced fucking, forced BJ's, 2 cum shots on ass and face, blood effects, heroine killed with sledgehammer
Synopsis: Wonder is alerted of a break-in at a company researching superhuman abilities under a classified government contract. HQ sends her in with the instruction to bring the spies in for questioning. Although armed with intel, WW soon finds she's inadequately prepared. Turns out the facility already has a working protype shot which has shown 90% effectiveness in human trials. The thieves use this to their advantage and WW finds herself on the receiving end of a beatdown administered by 2 enhanced humans. She could likely handle one but two proves too much. An unfortunate side effect of the shot is aggressive tendencies and the anger the spies experience towards WW is tenfold, brutal, and decisive. The two spies use every ability available to beat, degrade, humiliate, and end her short and incomplete mission.
Purchase this video at The Battle for Earth