"The Invincible Iron Girl" Indiegogo Campaign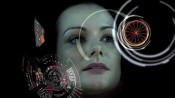 If you've ever wanted to contribute to an Indiegogo campaign to bring a superheroine parody film to life, here's your chance: The Invincible Iron Girl is in development right now, and the producer is actively seeking contributions. (Thanks to Stagger Lee for pointing this out in a comment).
The Invincible Iron Girl
Oh hey there Super Hero fans! Thanks for stopping by to check out my "awkwardly desperate plea for donations towards a project that will create zero profit", or ADPFDTaPTWCZP for short.
Now before you leave thinking, "Zero profit!, why the hell should I give my hard earned money just to enable this guys naive, fetishistic dreams of someday possibly being a neurotic, depressed out of work filmmaker?" Which is, in all honesty, a valid but pretty harsh question. Go easy man, let me tell you more first.
The film
Will be a short gender bending parody of Iron Man, played by a woman as Iron Girl. The story involves Iron Girl having to stop a Mutant hunting Sentinel that has run amock.
My last film Thor vs Loki was a similar Marvel comics parody and is free to view here.
My films, if you haven't guessed already, showcase the sex appeal of super heroines dressed in skin-tight spandex. They are campy fun and definitely worth repeated viewings. This film will be no different.