"Jane is arrested by Jessica" from FemaleKicks
Clip includes kicks, punches, knee kicks, choking, wrestling and handcuffs.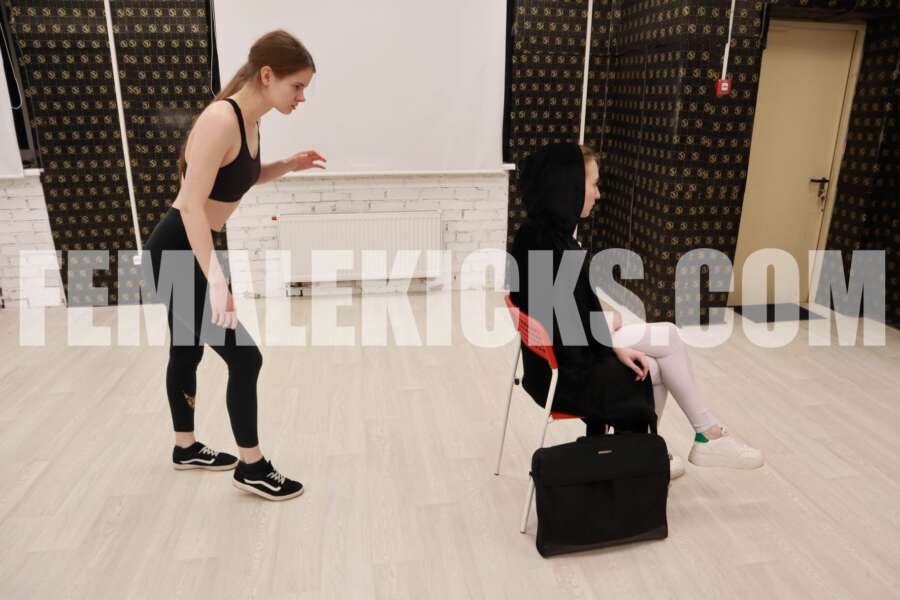 Full HD (1920-1080)
Product length: 11 minutes
Language: Russian with English subtitles
Custom clip request:
Plot: Jessica plays the cop. Jane plays the hitwoman. The hitwoman has a job to kill a witness. But she walks in to a trap with a cop waiting for her.
Script:
Minute 1: the hitwoman sneaks up on a "witness". When she gets close, the cop spins around and identifies herself. Trash talk.
Minutes 2-4: Fight is even, both get some hits in.
Minute 5-7: the cop gets all the hits in. The hitwoman tries to get away, but gets even more damage. The fight ends with one big hit and the hitwoman slides down the wall defeated.
Minutes 8-9: the cop handcuffs the dazed hitwoman in front. While the annoyed hitwoman looks up, the cop calls the office and reports success. The cop has the hitwoman rattle her cuffs for the phone. The cop takes some selfies of her prisoner giving the middle finger for more fun. The hitwoman gets in the spirit and poses with her cuffs.
Last minute – end: the cop marches the hitwoman off to jail.
I don't like it when the bad girl is hit once she is cuffed. But feel free to push, pull, and grab her by the hair.
Basically, the cop wears white and the hitwoman black. I attached outfits that Jane and Jessica have worn that are fine. And yes, you may choreograph the fight with dialog as long as it matches my framework.
Purchase this video at FemaleKicks.com