UPDATED with "ODW Part II"!"Justice" and "ODW Meet The Fembots" from The Battle for Earth
Part II of IV: "ODW We're Friends" Featuring Arielle
Contains: 3 on 1 female/female/male/female combat, belly punches, backhands, slaps, spanks, low blows, sledge hammer, electrified whip used to choke heroine out, lasso used to choke, candle wax, floggers, anvil dropped on head, riding crop, bit and reigns combo forcing heroine to act like a horse, power draining electrical device attached to nipples, forced BJ on pink dildo, butt plug forced into heroine's arse, full nudity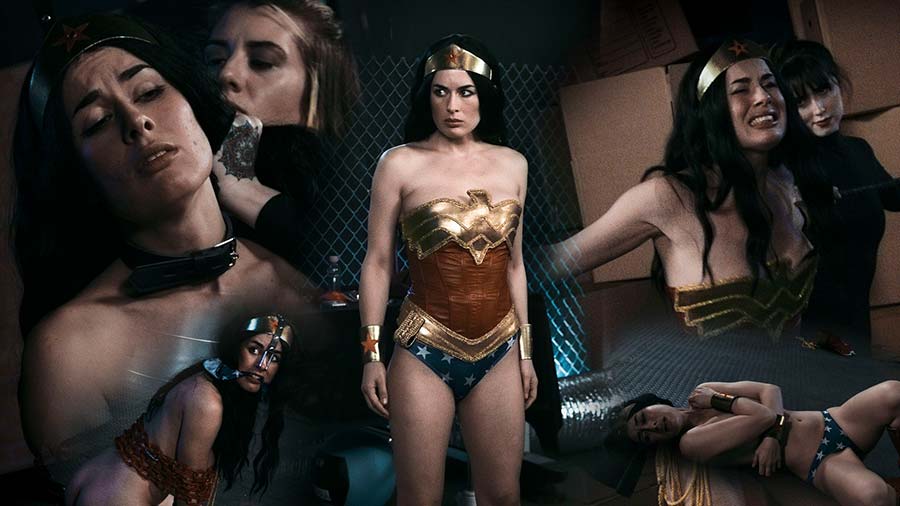 Synopsis: Part 2 of 4. Poor WW continues to receive various perils administered by the nefarious fembots and captured B-Man. There is no let-up as the voice from the intercom narrates WW's further demise.
---
"Justice" featuring Kayla
Contains: 2 on 1 male/male/female combat, face punches, belly punches, kicks, knees, backhands, slaps, spanks, low blows, bearhug front and rear, headbutts, boost injection, water thrown on heroine to wake her, lifts, backbreaker, groping, nipple and breast play, forced fingering to O, forced BJ's and fucking in multiple positions both 1 on 1 and 2 on 1, KO from fucking,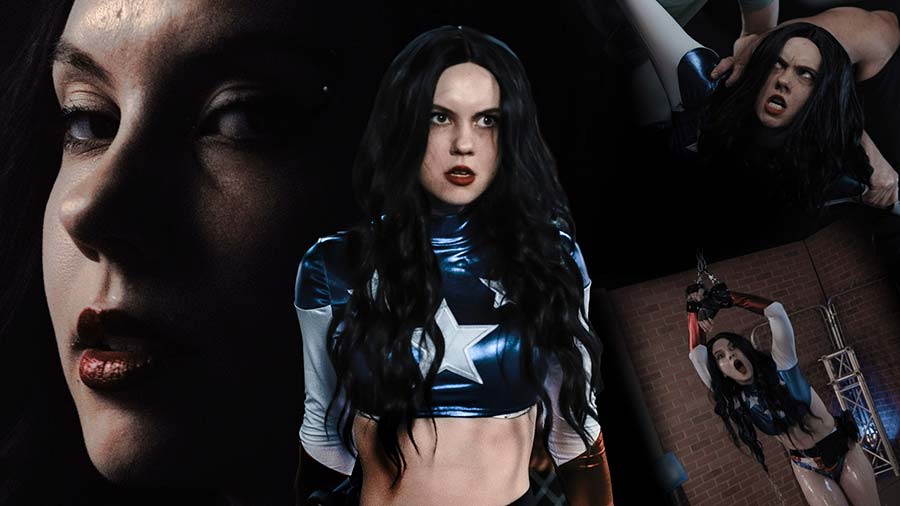 Synopsis: Justice is a street level Super with powers derived from an injection she's developed herself. Unfortunately, her years of research and the formula for creating this boost serum is stolen when her servers are hacked. She manages to track down the location of the IP used in the hack, and engages 2 thugs. She recognizes one of them as one of the brothers of a crime syndicate she took down years back. In the process, she killed his twin brother and he's now out for revenge. With the stolen formula for the boost serum, both he and his hired muscle are ready to engage whatever Justice can physically dish out. When the two thugs realize she's hanging in the fight, they both boost again, and Justice realizes she is possibly outmatched. The two thugs know no limits in their quest for revenge, and Justice is served with a brutal lesson.
---
"ODW Meet The Fembots" featuring Arielle
Contains: 3 on 1 female/female/female/female combat, face punches, belly punches, kicks, backhands, slaps, knees, spanks, low blows, body slam, electrified whips, heroine wrapped in chain which squeezes her as she struggles, bag used to blind and disorient heroine, heroine edged to knock out multiple times, lasso used against heroine, full nudity, multiple forced BJ's on a strap-on, forced fucking from strap-ons, nose hook, collar, leash,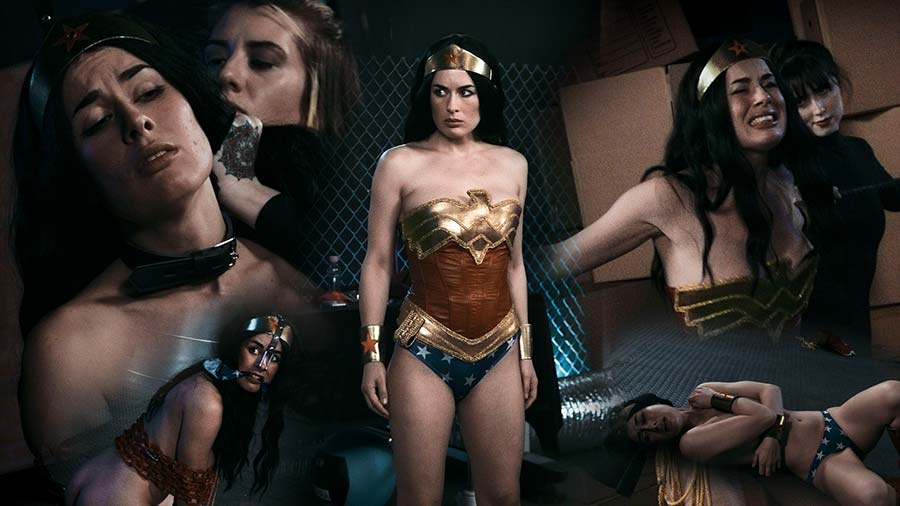 Synopsis: Part 1 of 4! WW is on the hunt for B Man and tracks his last known whereabouts to a mysterious facility. Little does she know her presence is expected, and she's greeted by a nefarious intercom voice. She demands information on B Man's presence but is ordered to face 3 "fembots" if she wants any information at all. Seeing no choice, she engages the first. After disabling one, a second appears. To her surprise, the first recovers, regenerates and the two begin working together as a team. It's concerning to WW but when a third fembot joins in, she realizes she's in trouble. Find out what happens in the first of four segments as WW battles the most challenging perils she's ever encountered.
Visit SHG-Media or The Battle for Earth for more