Knights of Gotham's "Supergirl Tortured and Killed"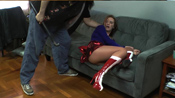 [Adults only] The title sounds pretty intense to me, and if you're so inclined, you might want to check out the new video from Knights of Gotham, titled Supergirl Tortured and Killed, starring Evangeline von Winter. Looks like it's not for the faint of heart. Check out images and a plot description below.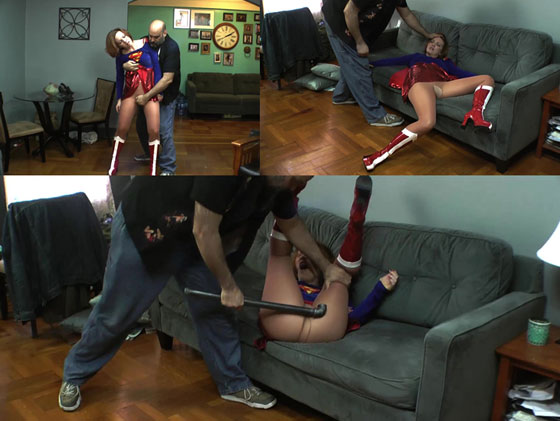 (Click on the image for a photo collage)
–
Supergirl Enters the lair of the demented madman and comes face to face with a kryptonite trap! Now weak and helpless the deranged madman gives her a kryptonite liquid to ingest. Its only a matter of time now! he continuously beats her with punches to the face and a lead pipe to her crotch, cuntbusting her brutally before bashing her face and throwing her against a table where he removes her Pantyhose and forces himself inside her! She is roped apart inside as he starts to choke her. Once she is Unconcious he turns her over and removes her boots. The the pantyhose comes completely off and he continues to invade her body. At climax he brings the lead pipe up to her throat and chokes the life out of her as he spills into her now lifeless corpse. All that is left is to gaze over the violated lifeless body of the once powerful super hero.