LAST CHANCE! Super Heroine Movies on DVD
All good things must come to an end and after 15 years of exciting productions and 100's of DVD titles released, I am closing my DVD store for ever!
EBAY is changing their policies and no longer accepting adult themed movies. With this on June 15, I will be pulling the plug on my store for GOOD. You have a few weeks left and just a few listings left to grab before they are gone for ever! https://www.ebay.com/str/anastasiapierce
These movies are collectibles and I will ship them myself to you. Autograph and personalized them to you as well. All the movies are full productions with your favorite adult and fetish stars and all of them are over 1 hour long. They all come in a case with full color covers and printed DVD as well.
Thank you so much for buying my DVDs in adult stores and online for all these years. These movies will keep on being available digitally in my store in clips: www.AnastasiaClips.com or on Full Downloads: www.HeroineCentral.com
These are the ULTIMATE COSPLAY and SUPER HEROINE DVD COLLECTIONS!
Here is what is left:

6 LEFT ONLY– COSPLAY COLLECTION – 3 MOVIES (New/Autographed) Lesbian Super-Heroine Parody https://www.ebay.com/itm/254371490870
2 LEFT ONLY – The 3 Ultimate STAR WARS Lesbian PARODY Movie Set Collection- 3 NEW MOVIES
https://www.ebay.com/itm/264479789741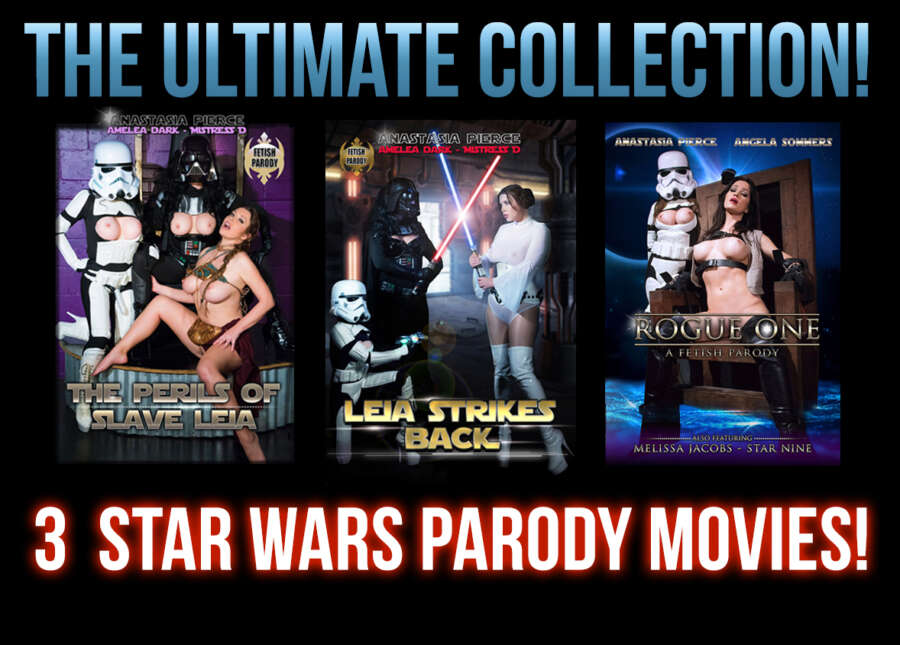 1 LEFT ONLY – The 7 Super Heroines Cosplay Lesbian Movie Set Collection- 7 NEW MOVIES, 1 left
https://ebay.com/itm/265168135650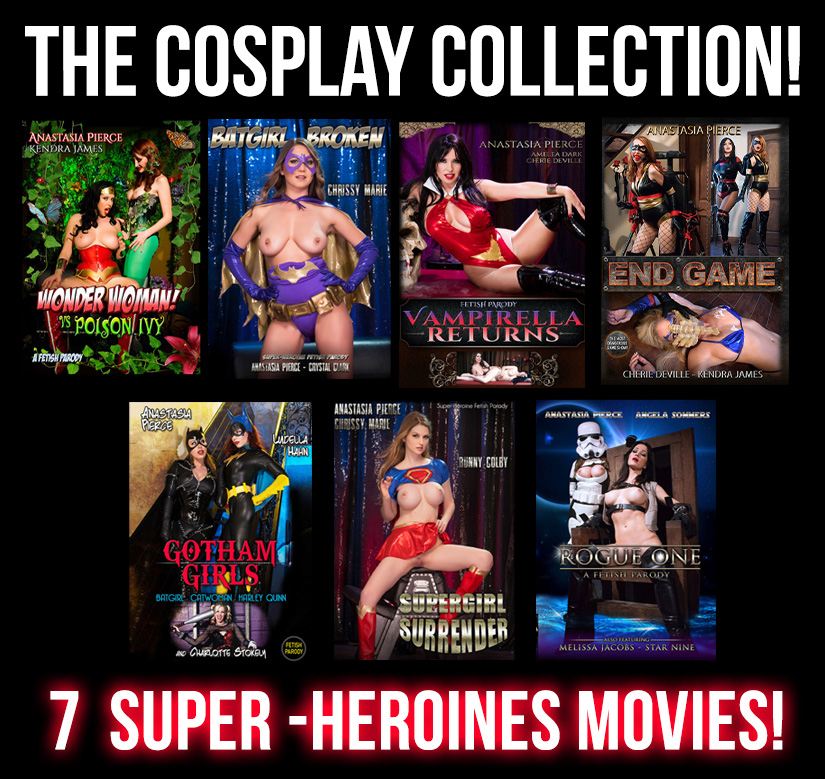 1 LEFT ONLY – The 18 Ultimate Super Heroine Lesbian Movie Set Collection- 18 NEW MOVIES
https://ebay.com/itm/254987506158