"Low blows punishment for Jessica" from FemaleKicks.com
Clip includes choking, punches, kicks, knee kicks, low-blows, backbreaking and other wrestling holds.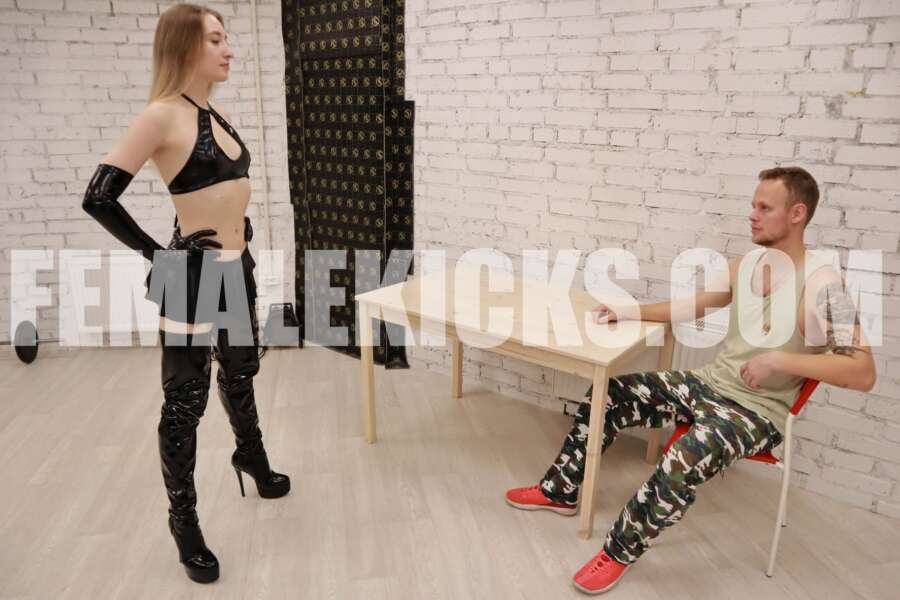 Full HD (1920-1080)
Product length: 21 minutes
Language: Russian with English subtitles
Custom clip request:
Jessica against a male opponent.
A low blow match with as many good ones as you think of, lots of good angles and up skirts.
Jessica changing thongs halfway through the match.
No music just great reactions how Jane did in save the forest just some good wrestling moves, back breaker and low blows and Jessica getting destroyed.
Purchase this video at FemaleKicks.com