"Mighty Heroines of Destiny" from Next Global Crisis
The Heroine Network has just launched its newest show 'Mighty Heroines of Destiny' starring Spectrum and Majesty. These two heroines have been talked into the idea by Elite Force to improve their PR but unfortunately for them their Director will be one Mandy Divine.
Mandy hates superheroines, and her one desire is to make them look totally incompetent. With each re-written scene both Spectrum and Majesty look more and more ridiculous to the point of total humiliation. They may protest, but on a TV filming set they simply don't have the authority they are used to. In the end the embarrassment reaches fever pitch as Mandy looks to ruin their careers for good.
---
Member Gift: Super-Celestia
To go alongside 'Mighty Heroines of Destiny' any member who purchases within 48 hours of receiving the member email will also get video of Celestia in an SG costume during a photo shoot, lots of different poses in this one. If you wait longer than 48 hours this extra video will be removed and gone forever. Members can also look forward to a gigantic 145 photo set of Spectrum and Wonderstrike attempting to defeat Snare.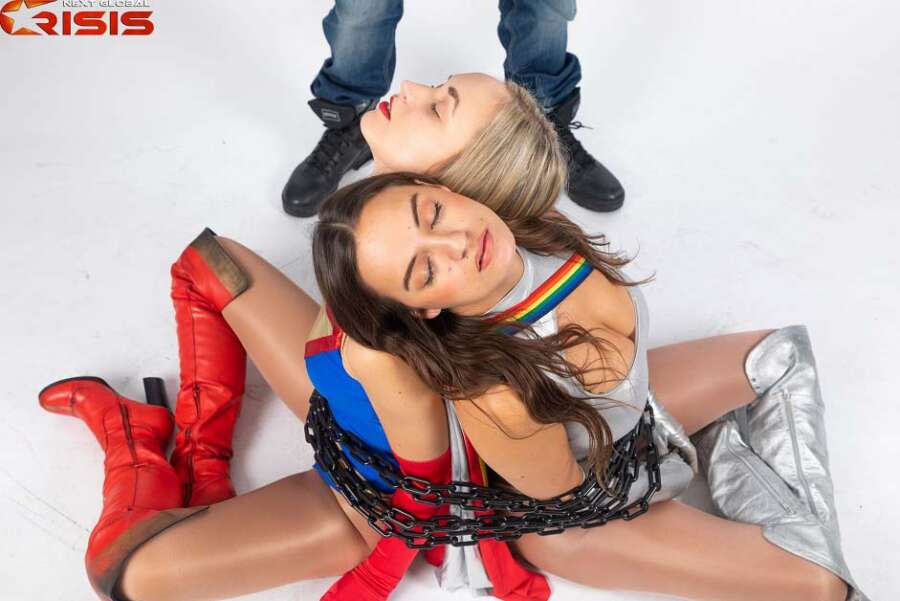 Visit Next Global Crisis for more info