New eComics from The Battle for Earth
You've seen the movies, followed the heroines battles and their dastardly evil doers, now read the eComic.
What?
That's right! The Battle for Earth is proud to present our first ever, superheroine eComics, based on the very same episodes that they represent.
Each eComic is available in PDF format, is lovingly hand drawn (these are not digital renders) of the superheroine characters in the video. Drawn in Black and White ink, each eComic is produced in a format that will print on Letter or A4 sized paper, depending on your global location. If you decide to print them, just tell your printer to print at 100% and allow clipping and all should be well. You'll miss a tiny bit of the page, but none of the good parts. Alternatively, they can be read on your favourite eDevice with no loss.
Each eComic is a minimum of 28 pages excluding the front and back covers which are in color.
The comics follow the same storyline as the video, however certain artistic license has been taken, and in some cases may even deviate from the storyline altogether.
Don't miss our first issue following Solaria in 0.57% Unknown where Solaria is tricked into accepting a gift made from the materials of her home planet by her arch nemesis Lukas Ross.
Intended to kill her, it has a far different effect on her than he expected… but you'll have to watch or read to see. We're sure you'll like it!
Buy either the eComic or video seperately, or purchase the bundle for a saving on both.
Like it? Hate it? Want to see something different? What episode should we draw next? Let us know here!
Up next, Wilting Blossom.
Enjoy!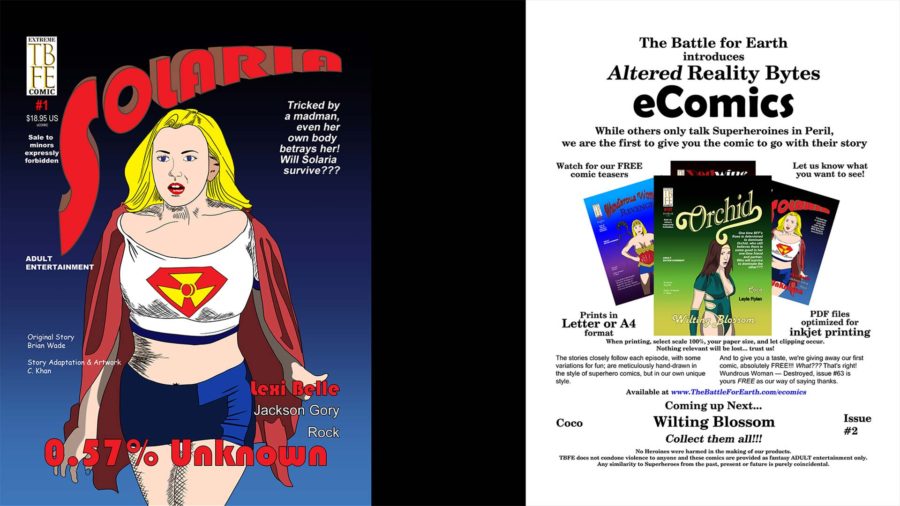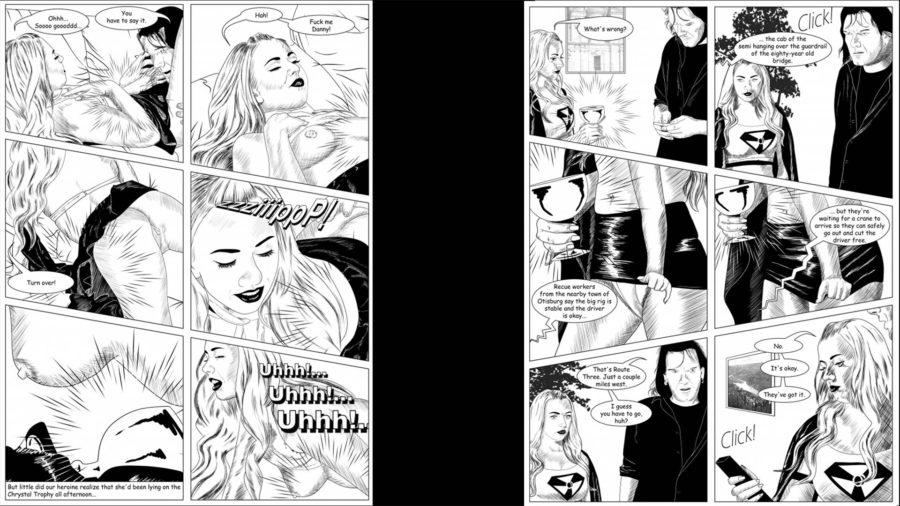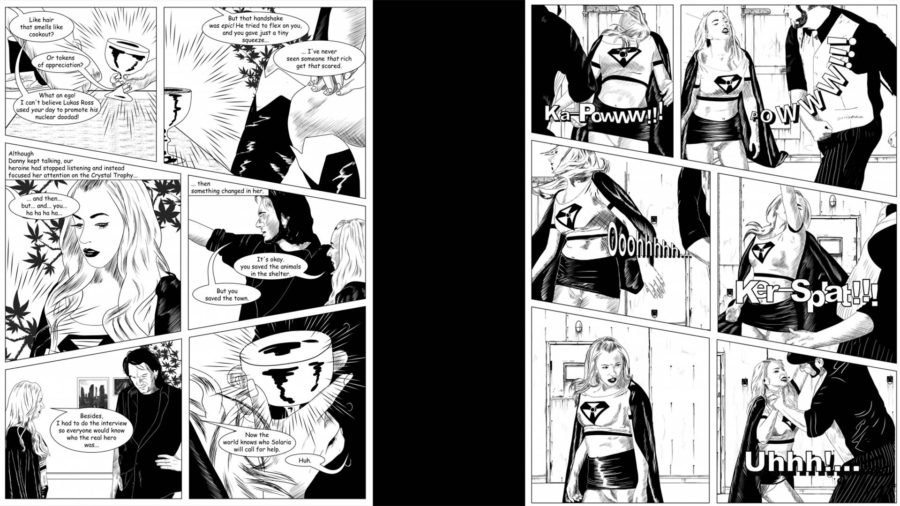 Purchase at The Battle for Earth