New Superheroine World Videos + Special AI Bonus
New Superheroine World Videos! Plus Special AI Bonus!
Hey everyone, we just released two new superheroine videos starring the adorably sexy Alex Coal and the dashing Danny Steele at SuperheroineWorld.com, so check out the trailers!
As always, we have a very special discount for HeroineMovies viewers: Get BOTH of the new videos, PLUS over 200 sexy AI images of Scarjo as Black Widow (and a few other sexy things), for just $45! Just email me first at slayerparisproductions (((at))) yahoo (((dot))) com first for the details!
---
"Supergirl vs. Nuclear Lex!" 29 minutes, HARDCORE action, starring Alex Coal and Danny Steele! $35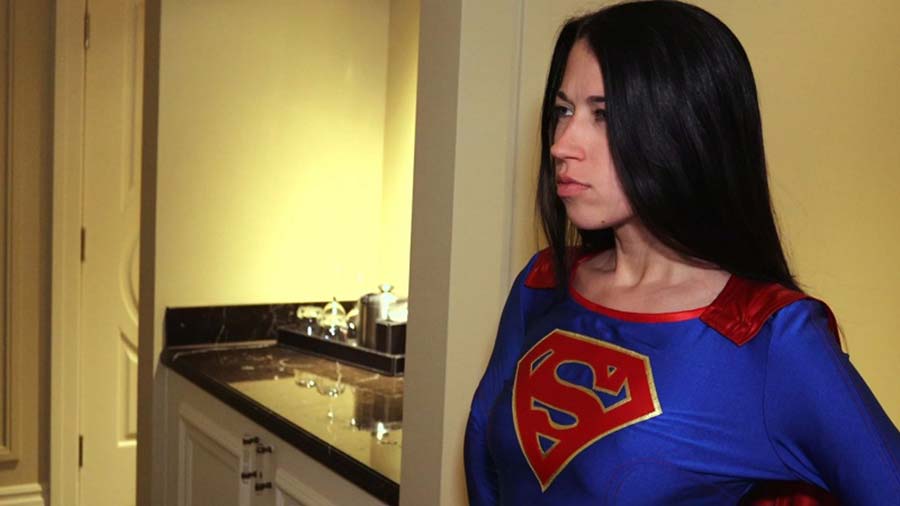 Supergirl has caught up with Lex Luthor, but is astonished to find he is now able to power himself up to strengths even surpassing Kryptonians! After initially being overpowered by her, Lex begins to dominate Supergirl with face punches, rib punches, face smashes, spankings, and wedgies! Soon Supergirl is defeated, and is forced to service Lex with a long blow job! Lex then fucks Supergirl's pussy, even cumming inside her!! Supergirl is utterly humiliated, and possibly impregnated!
---
"The Truth About Psylocke!" 24 minutes, starring Alex Coal and Danny Steele! ($25)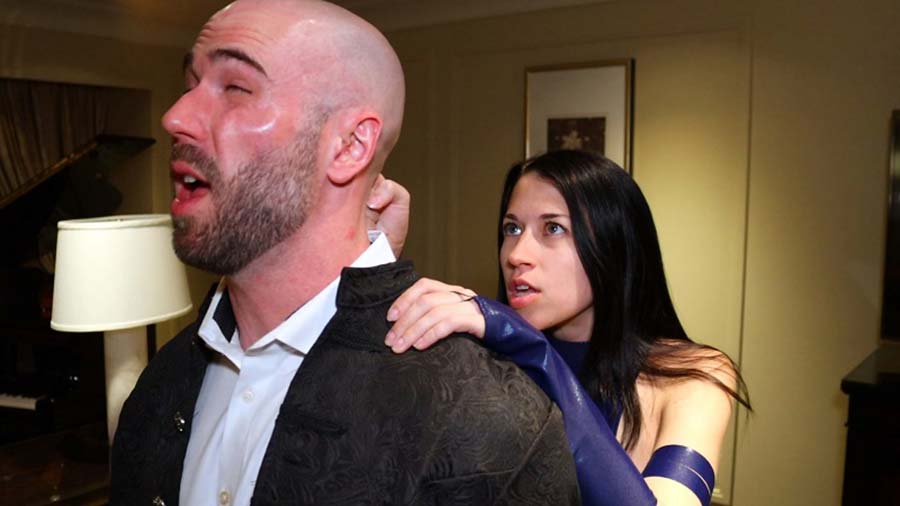 Everyone knows that Psylocke likes to flaunt her sexy big ass. Dr. Sinister suspects she might actually be kind of a slut. And when the two square off, Sinister is proven right! Psylocke is quickly subdued after a fight, and humiliated with spankings and wedgies and fondling and a forced blow job (hardcore)! Then, to REALLY take Psylocke down a peg, he decides to fuck her in her famous big ass! He fucks her all over the suite, bending her over and taking her ass! (softcore) Psylocke is even made to cum from being fucked in the ass!
OR get BOTH of the above videos, AND over 200 Sexy AI Images of Scarjo as Black Widow, in various sexy poses and states of undress, for just $45!! (The AI is just some stuff I've been experimenting with, and which I'm happy to share with you guys!!)
To get the special deal just email me first at slayerparisproductions (((at))) yahoo (((dot))) come
Visit Superheroine World for more info