New Superheroine World Videos + Special Discount
NEW SUPERHEROINEWORLD.com VIDEOS, and ANOTHER SPECIAL DISCOUNT!
Hey everyone, we've just released the first two of three superheroine videos starring Coco, Angela Sommers, and Goldie Blair, so check out the trailers! The third video is coming tomorrow, and is another Sleep Mistress video!
If you would like to get ALL THREE videos (over an hour of action) for just $50, then just email me first at slayerparisproductions (((at))) yahoo (((dot))) com
Psylocke and The Crimson Force vs. The Soul Stealer!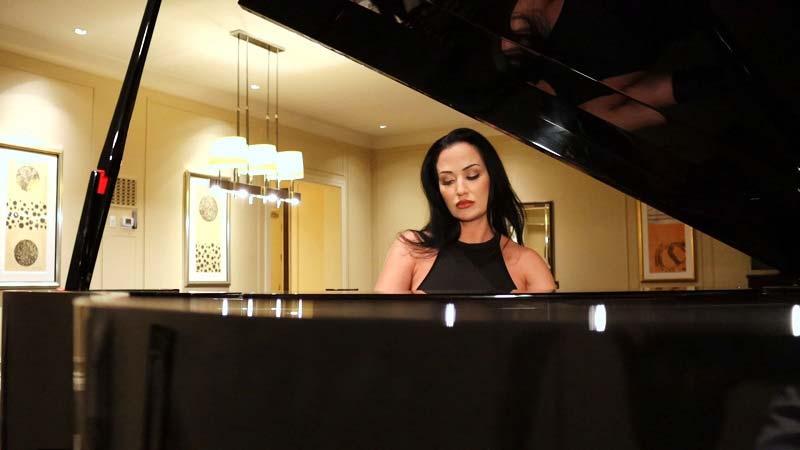 Neither Psylocke (Coco) nor The Crimson Force (Goldie) fully grasps the true nature of The Soul Stealer's (Angela) special power. Turns out the villainess is able to STEAL heroines' powers if they use them on her. When Psylocke uses her telepathy on Soul Stealer, she soon finds herself utterly at the villainess's mercy! Soul Stealer dominates Psylocke, and telepathically controls her so that Psylocke is too weak to fight back, and even forces her to get turned on by the domination! Soul Stealer bitch slaps her, subjects her to stomach punches and wedgies and spankings, and then begins brutally destroying Psylocke with face punches! Just then Crimson arrives, but makes the same mistake and uses her telekinetic powers on Soul Stealer. Soul Stealer uses her new power to render Crimson helpless so that she may help herself to Crimson's enormous and vulnerable breasts! Soul Stealer pounds and claws Crimson's breasts until she's completely destroyed! Now in complete control of both heroines, and with both telekinetic and telepathic powers, Soul Stealer humiliates them further, forcing Psylocke to sit on Crimson's breasts, and then fucking Psylocke with a strapon (softcore)! It's complete and utter destruction and humiliation for the heroines!! 33 minutes, $30
---
White Hawk and The Crimson Force vs. The Mecha-Hunter!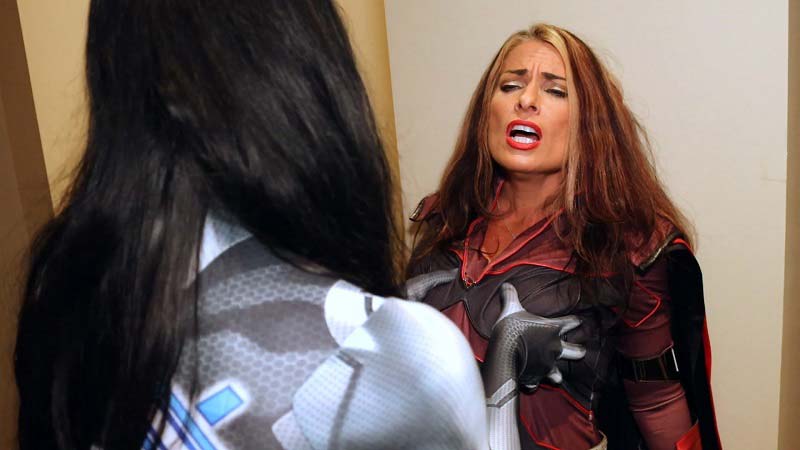 The renegade superheroine duo, White Hawk (Coco) and Crimson (Goldie), have been cleaning up Gotham in their own vigilante type of way, and now the Federal Superhuman Agency has sent a sexy robot Mecha-Hunter (Angela) to corral them and bring them in for processing! Naturally, the robot is programmed with every bit of data regarding the heroines' weaknesses: in Crimson's case, it's her HUGE breasts. In White Hawk's case, it's psychological humiliation. So the robot proceeds to easily DOMINATE the two caped crusaders, battering Crimson's enormous bouncy soft vulnerable breasts with squeezing and punches, and subjecting White Hawk to humiliation by spanking her and giving her wedgies and stripping her! The heroines look completely defeated, when suddenly Crimson manages to immobilize the Mecha-Hunter, giving White Hawk a chance to short circuit her (by kicking her in the pussy!). Now the duo have their revenge, as they batter the hapless robot from pillar to post, working over her breasts, spanking her, and kicking her pussy over and over and over!! 22 minutes, $20
---
The Kiss of the Sleep Mistress!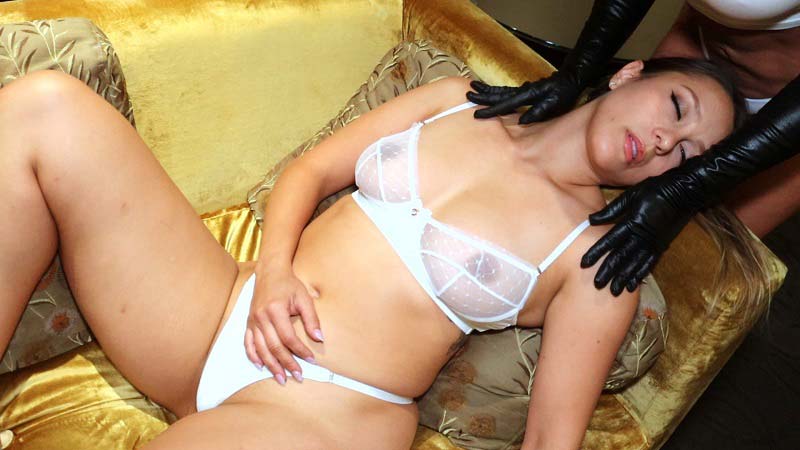 Another hot video in our Sleep Mistress series, with tons of KOs and chloroform and limp play and more! LOTS of breast play and fondling and kissing in this one! Sleep Mistress (Angela) dominates Linda Lane (Coco) with KOs and chloroform and breast fondling and kissing; when The Crimson Force shows up, she's KO'd too! Linda Lane gets some revenge, though, when she manages to chloroform Sleep Mistress and give her a taste of her own medicine. But eventually it's Sleep Mistress who is in charge of both good girls, having her way with their sleeping bodies! 36 minutes, $30

Remember you can get ALL THREE of these videos for just $50 by emailing me first at slayerparisproductions (((at))) yahoo (((dot))) com
Visit Superheroine World for more