NGC Story: Equilibrium
The Story returns several months after the Crown Prince's imprisonment by Celestia. With his influence gone the world can take stock of the many disasters over the years and Elite Force heroines are handed much of the blame.
A new privately contracted agency called 'Equilibrium' have received government-backing to control Elite Force heroine powers, making them easier to control. Candy's equalising power may reject the drug they must all now take however, and it is imperative she be tested. When the test occurs the tester, Professor Izquierda, shows little interest in her personal safety. Perhaps crushing Candy was part of the plan all along? Will Candy's amazing power overcome the drug?
---
Member Gift: Lady Victory
To go alongside 'Equilibrium' starring Candy Race, any member who purchases within 48 hours of receiving the member email will also get unseen video from 2018's 'Image Rights' as Lady Victory signs away her likeness only to find it will be horribly abused. If you wait longer than 48 hours this extra video will be disappeared. Lastly, members also get access to a posed Candy photo set. Open your email on Friday!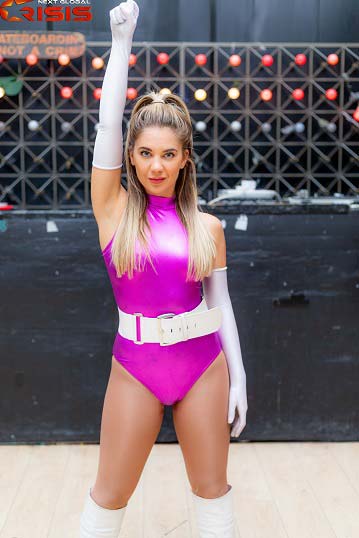 Visit Next Global Crisis for more info