Superheroine World's "Nova Woman 2"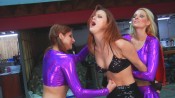 [Adults only] Nova Woman 2 from Superheroine World is now available, and in addition to lots of breast and belly punching, it features an all-star lineup including JC Marie, Paris Kennedy, Randy Moore and Karlie Montana. Check out numerous stills and a trailer below.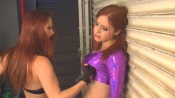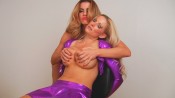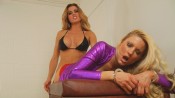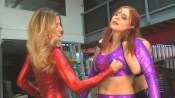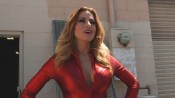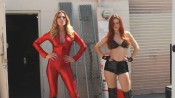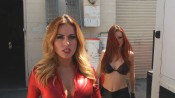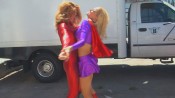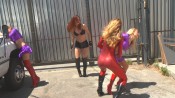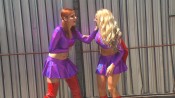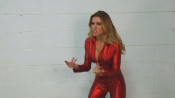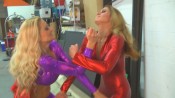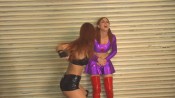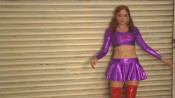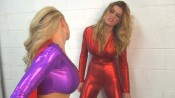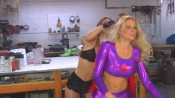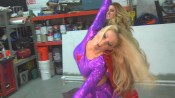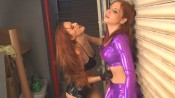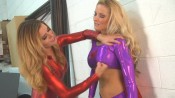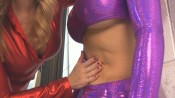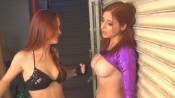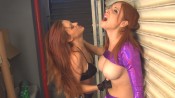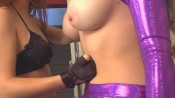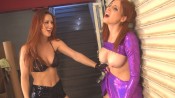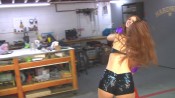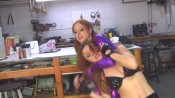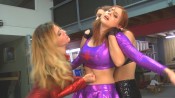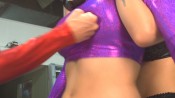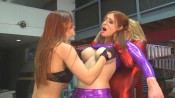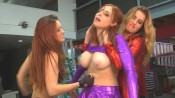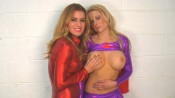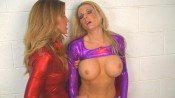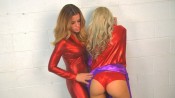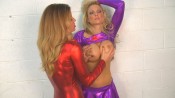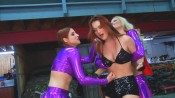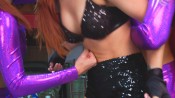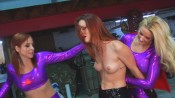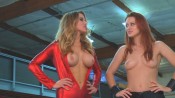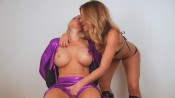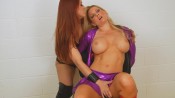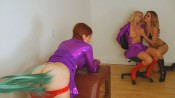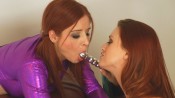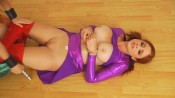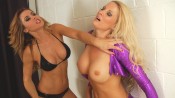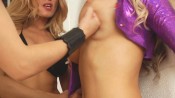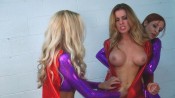 –
Superheroine World Episode #26: NOVA WOMAN 2!
If you saw Nova Woman 1, then you know that the Red Queen and her minions LOVE to destroy superheroines by punching them in the stomach and breasts over and over and over again, and then sexually humiliating them. Well, "Nova Woman 2"–a custom video from the same person who commissioned the first Nova Woman–is a lot more of that same kind of thing, only with possibly MORE punches! Not much of a story here–just the heroines trying to take down the Red Queen and her new apprentice, Sequin. There is a little back and forth fighting, a few low blows and face punches, and then oodles and oodles of belly and breast punches while our punchdrunk heroines can do nothing but take it!!
Then, after being completely and utterly destroyed by the beatings (and after another power-draining claw to their crotches), the Red Queen and Sequin proceed to sexually humiliate the good girls with stripping, fondling, spanking, flogging, forced orgasms, fucking with the handle of the flogger (softcore), and even MORE belly and breast abuse!
Another brave attempt to defeat evil, and another brutal and merciless belly and breast BEATDOWN!!
Starring JC Marie, Paris Kennedy, Randy Moore, and Karlie Montana!
Watch the free trailer! https://www.superheroineworld.com

[Watch in 720 for best quality]