"Partners & Stakeholders – Part 1" from Next Global Crisis
'Partners & Stakeholders – Part 1' starring Lady Atom
The Story returns as the nefarious Equilibrium Corporation hold a closed circuit meeting with all of their Partners & Stakeholders to view the future of female heroism. In walks the stunning Lady Atom, a woman of immense power, but power fully controlled by the corporation. A demonstration is required of this control, and Lady Atom is thrown in against the Iron Drone, powered by Ex-Mayor Killscape.
She does well, but her controller, Mandy Divine, chooses to lower her power after each success, until success turns into failure. Lady Atom is weakened and clearly in danger, but with Killscape and Divine at the controls, mercy is impossible. Does this new heroine find a way to win? Or is she KO fodder for the Iron Drone?
---
Member Gift: Bluebird & Nina UNSEEN
To go alongside 'Partners & Stakeholders – Part 1' starring Lady Atom, any member who purchases within 48 hours of receiving the member email will also get Bluebird v Nina unseen video from way back in the Training Room days. I bet you thought you'd seen it all? Well, this is your chance for more. In addition, members also get access to a posed Lady Atom photo set of 61 photos.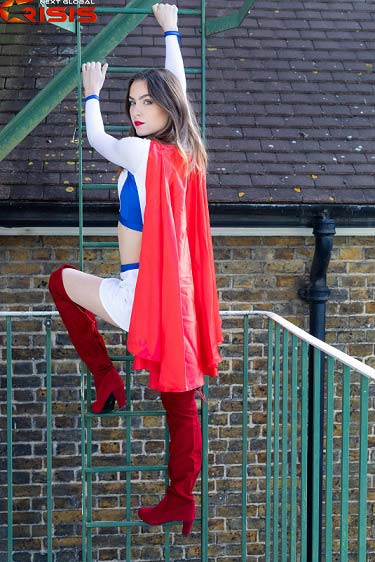 Visit Next Global Crisis for more info