"Partners & Stakeholders – Part 2" from Next Global Crisis
'Partners & Stakeholders – Part 2' starring Lady Atom
In Part 1, Lady Atom learned the hard way that Equilibrium's tests for new heroines aren't merely tough, but dangerous. In Part 2 she faces double-trouble as Malicia Divine joins Mayor Killscape in meting out misery to the beautiful young heroine.
Waking in chains, Malicia allows some strength to return in order to break out of them and test her power further, but when the villains make a miscalculation, it looks like Lady Atom could prevail. Unfortunately, Killscape recovers and what follows is a brutal double-team to crush Lady Atom with a dash of humiliation on the side. Can she avoid total defeat? Or will she be enslaved by this new Equilibrium regime?"

---
Member Gift: Erica Useen
To go alongside 'Partners & Stakeholders – Part 2' starring Lady Atom, any member who purchases within 48 hours of receiving the member email will also get Erica/Deceptress unseen video from season two's 'Heroine Bait' where she fought the psychotic Georgina Shred. A lot of great shots you've never seen, don't miss it. Members also get access to a Lady Atom action photo set.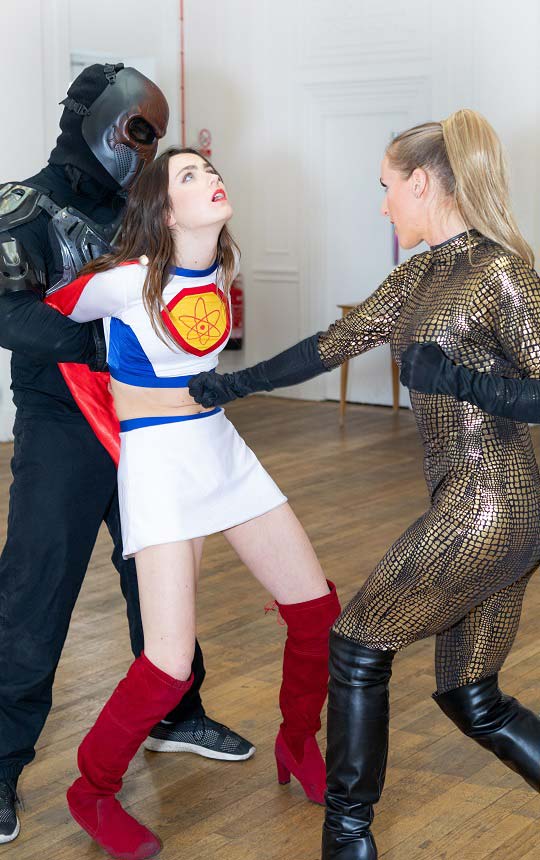 Visit Next Global Crisis for more info