"Patriot Girl" from TheRyeFilms
Patriot Girl (TheRyeFilms.com)

Patriot Girl volunteers to help out a wounded soldier heal his body but ends up falling into an elaborate trap to steal her powers! Patriot Girl doesn't have any memory of the procedure after she wakes up. Dr Saron explains his true intentions just before his creature attacks!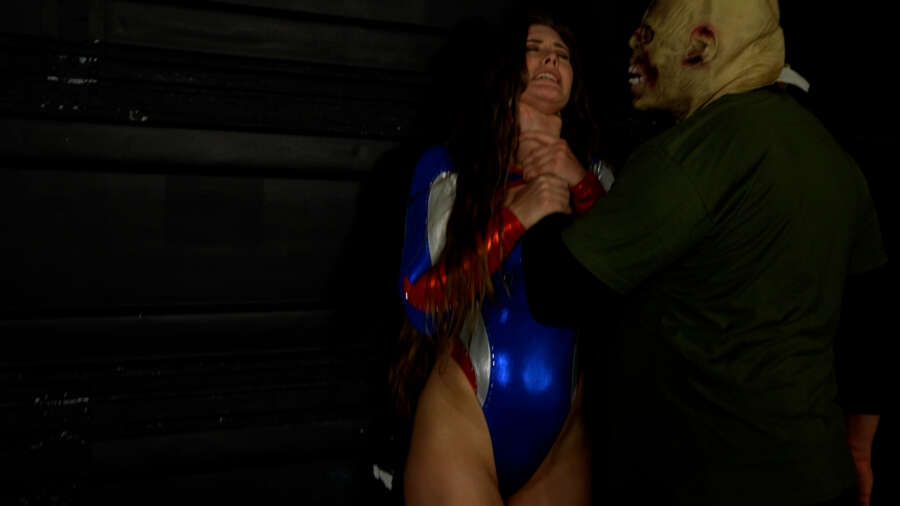 Patriot Girl is now in a fight for her life and she is slowly worn down by combat and chloro attacks. Sarons Creature (formerly General Locke) physically dominates the gorgeous heroine until she can no longer stand.

Patriot Girl awakens bound and helpless as the Doctor and his creature ravage her. Patriot Girl is forced to cum over and over with no hope of escape while her violation is filmed for the Doctors pleasure!
This movie contains beatdowns, groping, forced orgasms, sim sex, forced bj, low blows, back breaker, bear hugs, KO's, topless nudity, slapping, belly punching, hair pulling, chloro attacks, cradle carry, and more!
Purchase this video at SHG-Media