Polaroid Sets (Limited Edition) from SHL
http://www.superheroinelimited.com/polaroids
At a couple recent shoots I took a few Polaroids to see if its something that people desired. The idea was inspired by a trip to Japan last year, I visited the Akiba store (Japanese Superheroine films) and inside the shop they had a collection of Polaroids to buy that were taken during shoots. I got a couple and loved the idea.
If there is interest in this kind of content I would like to make it a regular feature whenever I shoot some films (it can help fund future productions and equipment for shoots). So, let me know your thoughts?
This first set is from the Ashley Supergirl film which is almost done in editing. She had a lot of fun shooting them, as she's a big fan of Polaroids.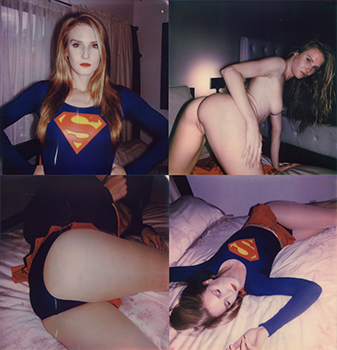 As a reminder, here's a link to sign up for my new Newsletter: