"Raising The Bar – Part 1" from Action Cosplay
'Raising The Bar – Part 1' starring Marvelette
Marvelette gets a tip-off about a meeting between the heads of the mob families, and Falcone isn't scheduled to be there. She sees this as her chance to make her name even bigger without rocking the boat with her benefactor. Unfortunately, when she arrives they aren't to found. Instead, the Dark God Nemesis awaits her. He somehow knows all about her deal with Falcone and this sends Marvelette on the attack.
Nemesis casually crushes her, using his power and speed, she has no hope of victory. She struggles to accept this and keeps getting up to fight, but she does not understand the lesson he is giving her. Magnanimously, Nemesis endows her with the power of Supremacy, and with the added strength she tries again, but his Darkness crushes her once again. On the edge of defeat, is there anything she can do?
---

Member Gift: Shadow Fox Unseen
If you purchase 'Raising The Bar – Part 1' within 48 hours of receiving the member email, you'll also get over 2 minutes of unseen takes from 'Catastrophic Encounter', starring Shadow Fox and Feline Fury. This one is a lot of fun, though not for Shadow Fox. You'll also find on the website at http://actioncosplay.com a 'Super-Marvelette' special in the 'Photos' section.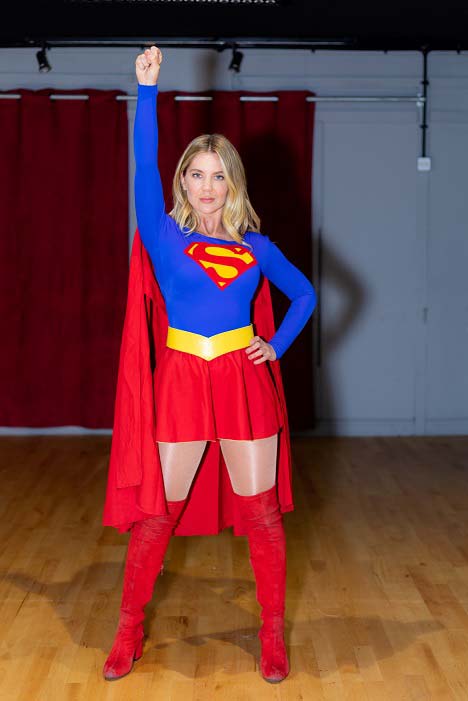 Purchase this video at Action Cosplay