RAQUEL IV and more!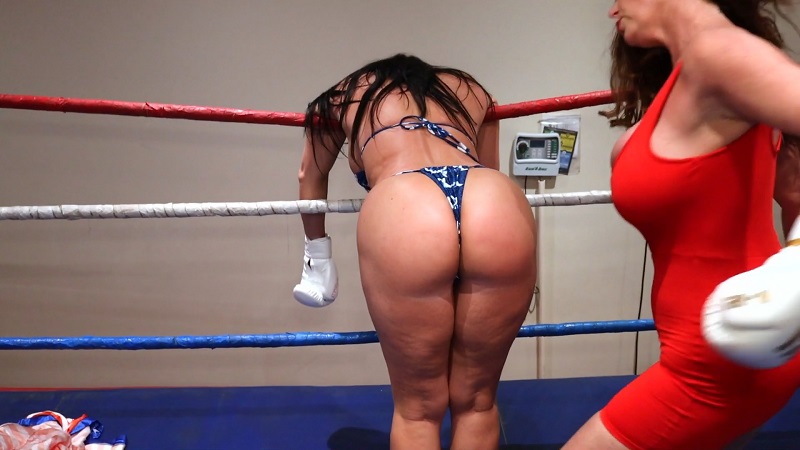 Hey everyone, we just released the much-anticipated RAQUEL IV, along with two other HOT videos, all starring Angela Sommers, Crystal Clark, and Christina Carter, so check out the trailers!
As always, you can get ALL THREE new videos, over an HOUR of action, for the special discounted price of $50 by emailing me first at slayerparisproductions (((at))) yahoo (((dot))) com
RAQUEL IV http://www.prostylefantasies.com
In our last installment of the Raquel saga, Raquel found herself badly beaten and humiliated by Crystal and Goldie in a foxy boxing league match. Surprisingly, Raquel and Crystal (who now goes by Apollo) are now a team: Raquel is training Apollo to be one of the world's best female boxers! But when a powerful Russian boxer, Ivana Drago, challenges Apollo, Raquel is worried that her protege is not ready. Her fears prove to be well-founded, as Apollo is DESTROYED by the Russian powerhouse! When Raquel tries to intervene, she is knocked out and handcuffed to the ropes while Apollo is sexually humiliated! Can Raquel get revenge on Drago? Or will the Russian beat and sexually humiliate Raquel as well?? Boxing, face punches, breast punches, belly punches, lacing, beatdowns, knockouts, spankings, forced oral on a strapon, anal ravishing (softcore), and more!! 36 minutes. $35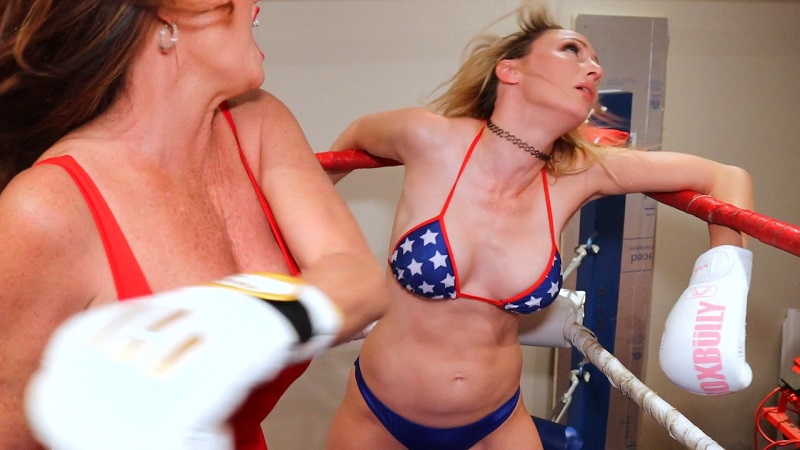 XCW 56: The New Recruit! http://www.prostylefantasies.com
The Ocean Patrol has a new member, Crystal! But when they foolishly challenge The Dominator, they find themselves completely dominated and humiliated! Dominator gives the two cream puffs wedgie after wedgie (front and back), spanks them, subjects them to crotch punishment, strips them naked, and even forces Angela to cum! It's complete and total domination!! 28 minutes. $25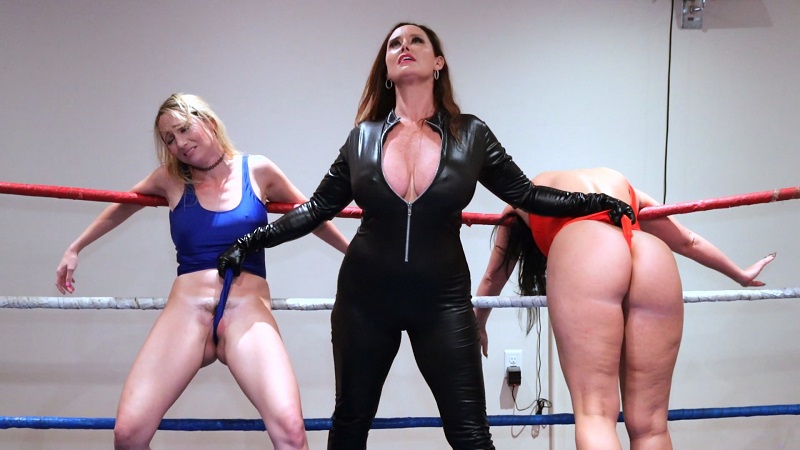 Supergirl and Starfire: BESTED! (coming soon to https://www.clips4sale.com/studio/54867/classic-superheroine-fetish )
A very simple and straightforward video: Supergirl and Starfire find themselves weakened by a mysterious villainess who holds a crystal composed of elements from both their home worlds. The two heroines are too weak to fight back, and the villainess has her way with them: fondling them, licking them, stripping them, bending them over, and making them cum with the effects of the crystal! Supergirl and Starfire, two of the most powerful heroines in the universe, find themselves completely dominated! 13.5 minutes. $14.99 (will be available at our Clips4Sale store)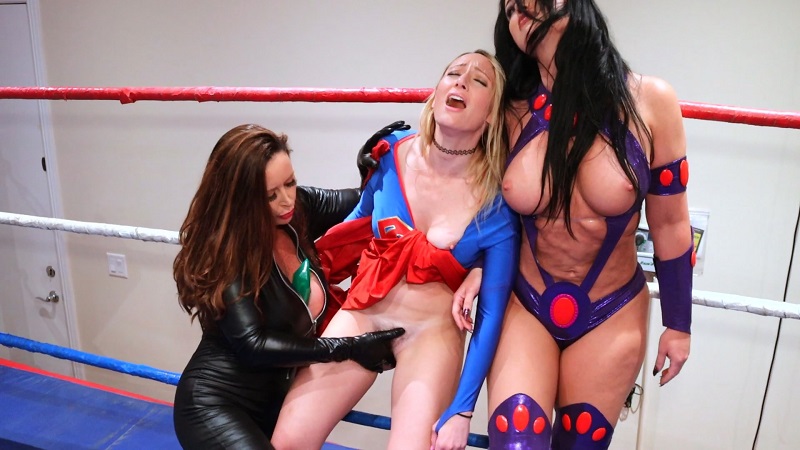 OR email me at slayerparisproductions (((at))) yahoo (((dot))) com first to get ALL THREE videos for just $50!