Real Maledom "Deadly Round " by ToughfightsProject
Today we have a sequel to the very first video maledom.It was always interesting here something bloody and energetic.This story is about a guy and his trainer girl who decided to make fun of his skills .
Let's move on to the description.
The plot is pretty simple.It consists of a training session in which the beautiful girl clearly begins to dominate the guy, and she really likes it.She behaves quite selfishly and deliberately teases her student.Thanks to her beautiful appearance it looks much brighter than just hate.
1. Everything goes according to her script and the guy becomes visibly angry. At one point, after another flirtation, he realizes that he wants to destroy her and make fun of her as long as he wants. On reflection, he seizes the initiative and now the game is completely in his hands.And the beautiful sexy brunette trainer belongs to him.He's giving her the first good hits and she has a really good reaction. I like how she's getting tired and realizing that she's in his arms. She's clearly surprised by these precise hits and visibly tired. Her face is getting bloodier with each hit. The fluid from her mouth and drooling looks very sexy and he's really starting to enjoy it.I love the way she gets punched in the stomach and the way she screams from being abused. It looks very realistic.
https://toughfights.com/product/deadly-round

16:40 – The first part of the video ends and then the second part begins, even more violent.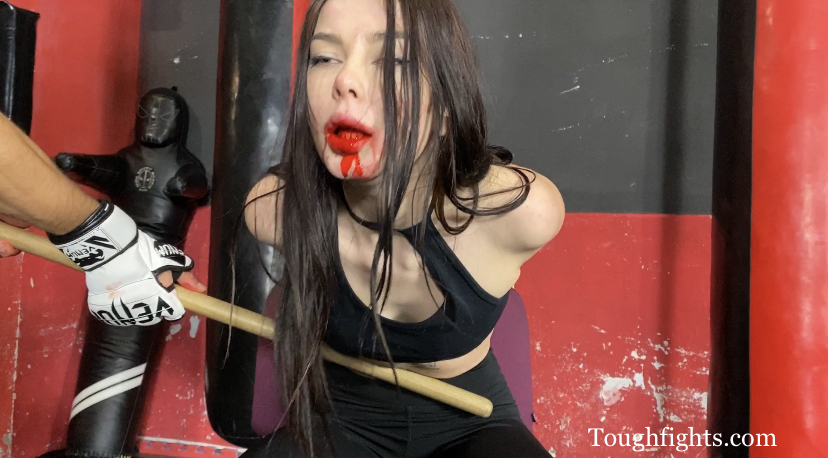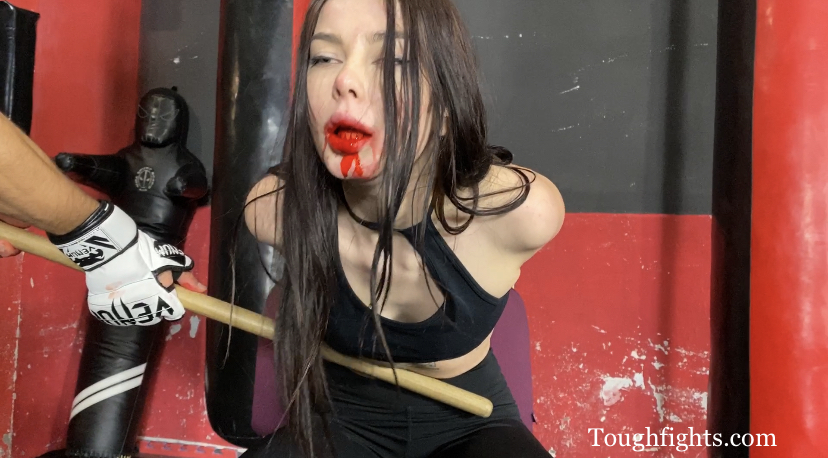 2.She spits blood regularly, faints several times, and tries to save herself. She plays the victim magnificently.The game goes on and gets more and more interesting each time … The guy gives her a devastating blow, great technique, excellent.What I appreciate about this video .
loss of consciousness, torture.
strong body blows
spitting up blood
chair torture
using a rope and bat
realistic
Second part of the video here https://toughfights.com/product/deadly-round-2 17:08
I like it, it was the first attempt in this style, it is interesting to work in a brutal style.You'll see other maledoms of simpler domination on the tog fights.This style deserves praise.
This was one of my first works.Release date 10.03.2021.