"Season 4 Episode 1: The Trial" from NGC
UPDATED with review! Season 4, Episode 1: The Trial is now available at Next Global Crisis.
Review by Sidekick
First off, when the trailer came out for this episode, the consensus seemed to be that Celestia looked better than ever. And I'm here to absolutely confirm that fact. Wow! She looks amazing. Although it's nothing new, she looks to be in crazy great shape and her current hairstyle just works for her. Just wanted to get that out of the way. Now, on to the film.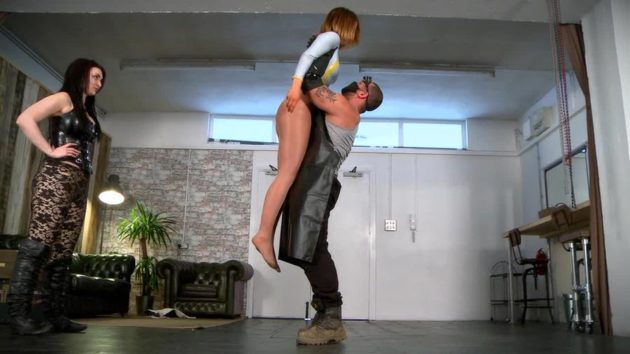 After a very cool new opening title sequence that features some of the big moments in NGC lore, we find an unconscious Celestia on the floor, and we learn that she is flashing back to the end of the last season. If you haven't seen that episode, Celestia steps in against an invader who uses an almost identical weapon.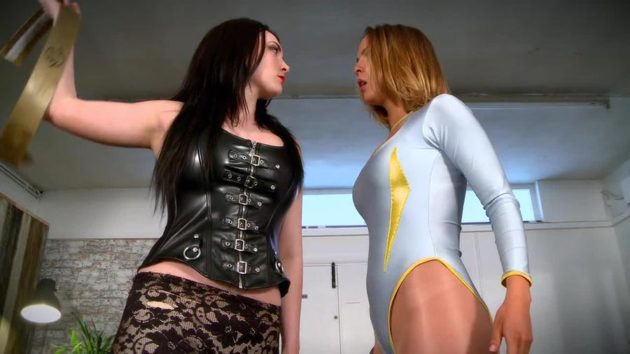 A little bit of exposition follows that explains why Celestia finds herself in this little predicament. I don't want to spoil any of the story so I'll just get to the fighting. There are a few different action pieces in this episode and it starts with…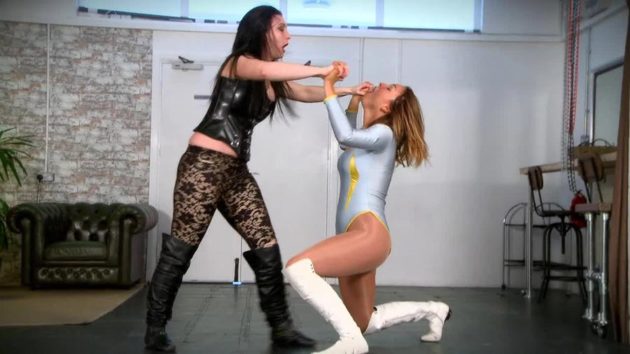 Celestia v The Dominator – The Dominator is given a name in this episode. A name I'm sure I would misspell, so I'll just stick with the Dominator.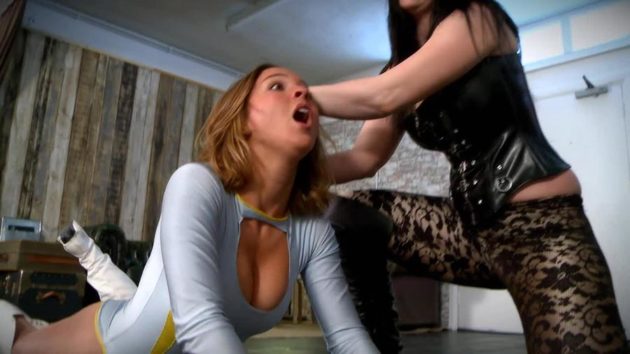 The Dominator rips off Celestia's belt, catches a punch thrown by the heroine, and lands a hard backhand. Four stomach blows rock Celestia backward but she rights herself and lands a kick of her own to the stomach.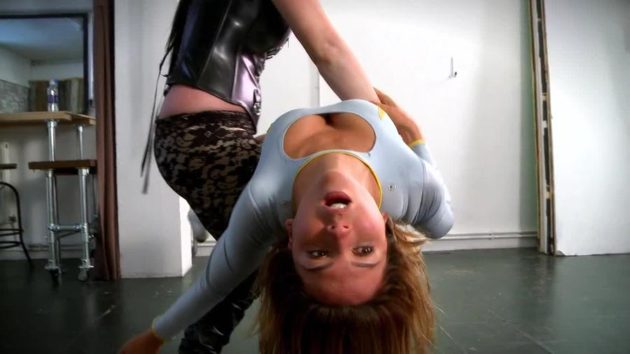 The two eventually engage in a test of strength that Celestia slowly loses. The Dominator floors Celestia with a punch and rams her head off the floor several times. Dominator mocks Celestia a bit for being weak and claws at her stomach before driving several chops into Celestia's mid-section.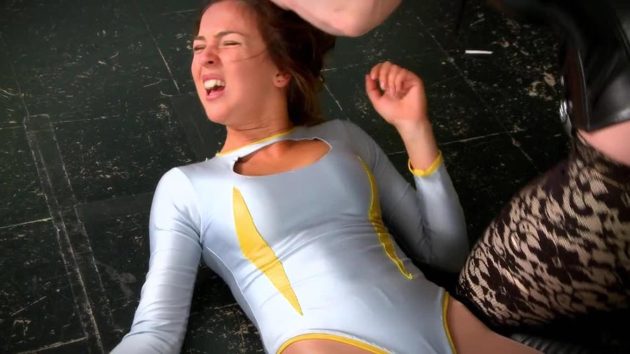 She then drops Celestia over her knee with a back breaker. But Celestia is able to turn the tide. She drops the Dominator and follows up with a neck scissors. Dominator eventually elbows her way out of the hold and locks in a bearhug. She slams Celestia to the ground, removes one of Celestia's boots, and beats Celestia with it.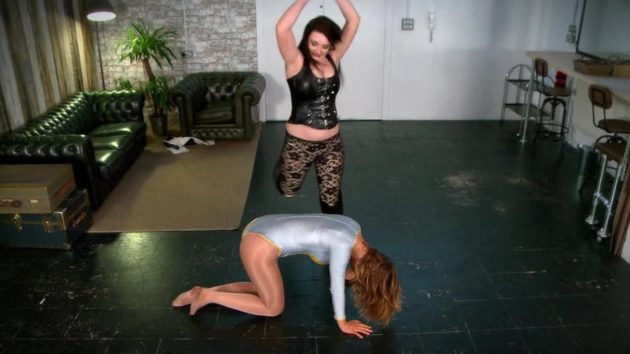 She then uses the boot to strangle Celestia for a while and continues to pound on the heroine. The Dominator seems in total control as she chokes Celestia unconscious, but against all odds, Celestia makes a recovery and floors her opponent long enough to make a run for the door. However, she runs into…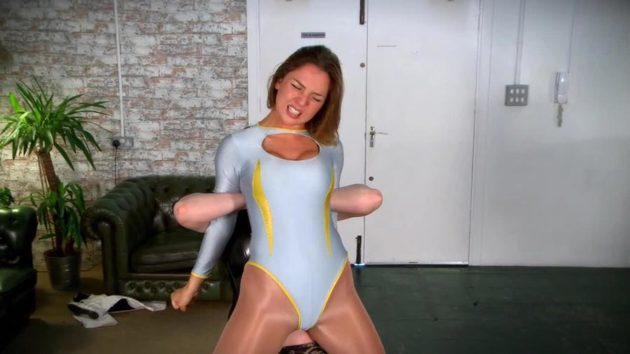 Celestia vs. Filth – I'll keep Filth's power under wraps for now, but he's a big dude. Just about the same size as Alaric. Celestia goes to punch him but the Dominator stops her arm and gets her in a full nelson. Filth lands a bunch of stomach blows and locks Celestia in a bearhug. He continues to pound Celestia as she is pretty much out on her feet. He then lifts her in the air before tossing her to the ground. That takes us to…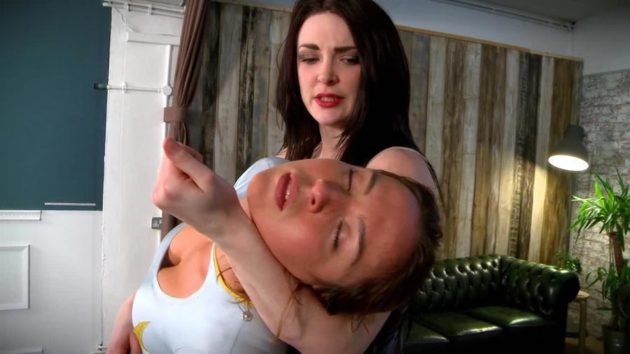 Celestia vs. The Dominator II – Again, Celestia recovers and lands a few shots on the Dominator. Filth attempts to intervene, but catches a kick to the stomach. However, his interruption buys enough time for the Dominator to slap on a choke hold. A hold that Celestia quickly powers out of. They exchange blows until a headbutt drops Celestia to the ground. And we have to hold it here. Rest assured, there is MUCH more punishment delivered to Celestia, as well as a rag to the mouth. And then there's the very end of the film. An ending that I think is going to generate several e-mails to Andrew Fraser's inbox. Hell, I may send one myself.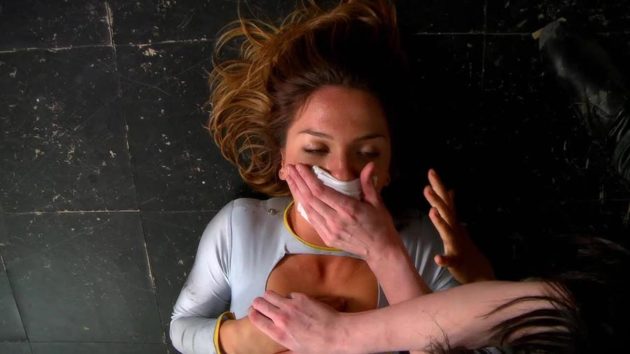 The thing that struck me the most about this film is how heroic Celestia came off as. Every single time she was down and apparently out, she found a way to get back to her feet and keep fighting. This is exactly how I love to see heroines portrayed, and she does this as well as anyone.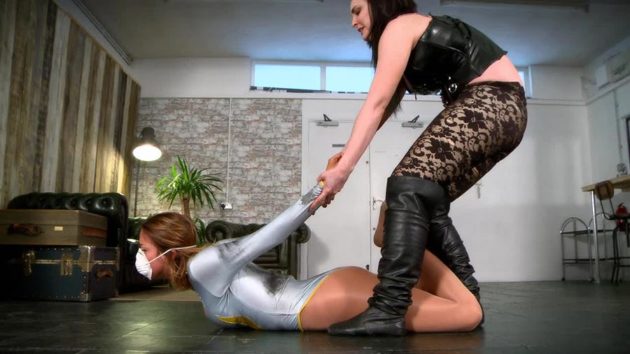 I also had a theory going into this episode that this was going to be Celestia's season. Whether it's by design or not, I've always felt that although each Season had multiple characters, one always seemed to be the lead. To me, Season 1 was about Miss Freedom. Season 2 was Bluebird's. Season 3 always felt like Athena's season to me. And as I mentioned above, I thought this season was going to revolve around Celestia. Let's just say I am not so sure now. Get ready for some e-mails, Mr. Fraser.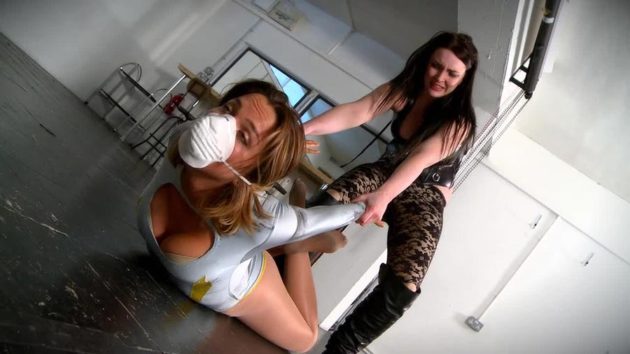 In closing, it's a brilliant episode. Celestia is perfection. The Dominator is even better here than she was in the NGC Championship episodes. And the new villain Filth steps into the shoes of Alaric really well. They are far from the same characters, but both play the role of powerful enforcer incredibly well.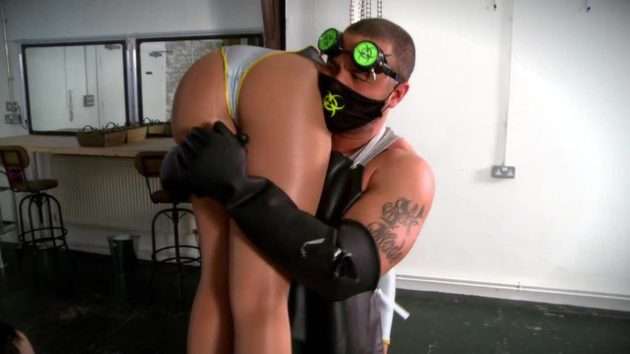 I don't know where this train is going, but if future episodes are anything like this, it's going to be a hell of a ride.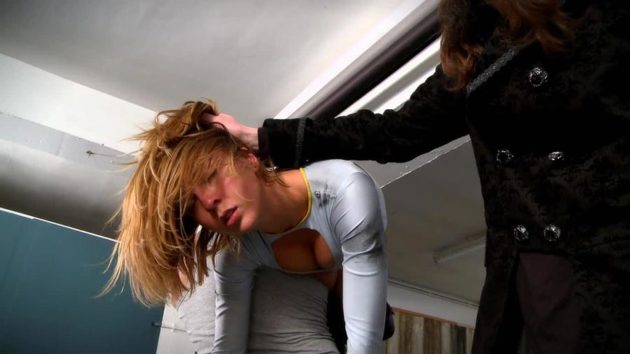 Synopsis

On the day of invasion very few had the courage to stand in the way of the new power in the world. The Harbinger came and was set to open portals across the globe in major cities to bring forth a new order… The next stage in human evolution – The Homo-Superior. In the decades prior to this, the 'Superior Genus' placed two 'normal' human females at the centre of the invasion strategy… They were meant to clear the path, not stand in the way. Miss Freedom & Celestia, taken as children, one returned. and one kept, one saving the other at the detriment of everything she had ever known.

Now Celestia stands trial for her bravery, and her friendship in saving Miss Freedom's life. Her old mentor, a shape shifter who has moved from light to dark will be the judge. The trial will be combat and he has chosen an opponent as powerful as any Celestia has ever faced. What follows is a brutal and unrelenting demolition of the proud superheroine. This Dominating villainess keen to prove herself by causing pain until another joins the fray, a male covered in a grotesque substance with an appetite for Celestia's destruction. Our heroine is stripped of her belt and boots, her costume dirtied, and her body assaulted. Has she anything left to give?
Purchase this video at Next Global Crisis