"Secretary Grace came to get fired from her boss" from FemaleKicks.com
Clip includes punches, kicks, 2 low blows, 2 headbutts, neck holds, hand-wringing, victory pose, humilation, red juice, ground and pound and neck snaps.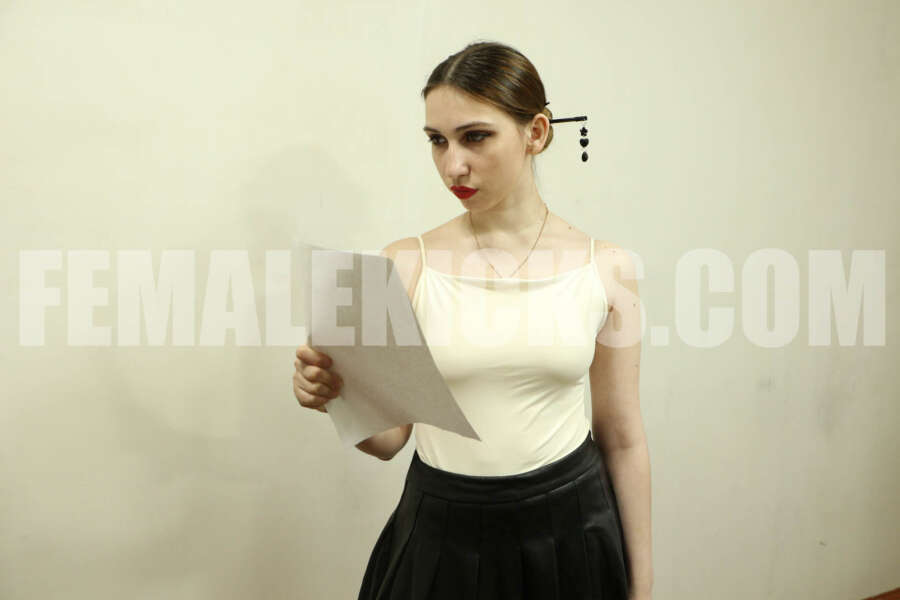 Full HD (1920-1080)
Product length: 10 minutes
Language: Russian with English subtitles
IMPORTANT: This film was shot by a different team, which is located in another city.
After the unsuccessful kidnapping of the secretary – Grace by two idiots, the girl went to her boss to quit her job, because this cynical businessman left Grace to her fate. In addition to being fired, Grace provokes the boss with a resounding slap, after which he loses his temper and brutally beats the girl. However, the secretary, who eliminated two of her kidnappers in the past, resists him. But the boss is still stronger, smarter and more ferocious, so he still keeps his business, solving one problem after another.
Purchase this video at FemaleKicks.com